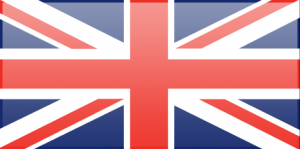 Sports betting is one of the most popular gambling-related activities throughout the UK. Unlike some other countries, where the sports betting market is largely untapped, it has been present in the UK for hundreds of years. Records, dating back to the early 1800s, show that at that time, there were more than 400 betting shops in London, which is proof enough of the popularity of sports betting.
Historical Overview
However, things completely changed when authorities made all forms of sports betting illegal. It was not until 1960s when the sports betting industry in the UK had its revival. New gambling laws have been put into force and pretty soon, bookmaking shops across the country were established. Nowadays, their number exceeds 8,500 and the UK is said to be home to some of the most popular bookmakers on a global scale.
The growing demand for sports betting options led to the necessity of expanding the market and enabling punters to place their wagers online. The latter has gained tremendous popularity in the UK and allowed punters to bet on local and international sports events.
Find the best UK bookmakers here
A MINIMUM deposit of $100 is required to qualify for the 50% bonus. All deposits lower than $100 will receive a 25% bonus. The maximum bonus per deposit is $1,000. All rollover requirements must be met prior to requesting a payout.
Join Bovada, make your first deposit and instantly receive a 50% Sports Welcome Bonus up to $250.
Apart from the convenience online betting offers, it is also said to provide punters with better odds as compared to those available in traditional bookmaking shops. That is possible due to the major betting exchanges online bookies make use of. They match back and lay bets, which lowers bookie's profit margins and the numbers are shifted in favour of the player.
The latest law amendments, however, made several prominent bookmakers exit the UK sports betting market as they were reluctant to pay the newly imposed 15% tax on revenues.
Relevant Legislative Framework
Every country has its own sports betting laws and the UK is not an exception. Technically, all forms of sports betting is legal on the territory of the UK and you can freely take advantage of the services available at bookies' shops and websites. However, you are not allowed to take part in any gambling activities unless you are 18 or older. In case you are underaged and you place a wager and win, your winnings will not be paid out.
Online betting activities on the territory of the UK are governed by the Gambling Act, which came into force in 2005. According to it, every betting site needs to hold a Remote Gambling Licence in order to be legally allowed to operate on the UK market.
The Gambling Commission oversees all gambling activities that take place throughout the country. It also grants licenses to operators willing to enter the UK market and monitors if casino and sports betting providers adhere to the set rules and regulations. The Gambling Commission is also in charge of dealing with gambling addition issues. In point of fact, the UK authorities set aside a substantial amount of money for dealing with gambling addiction issues.
Although the main purpose of the UK Gambling Commission is to regulate the activities of the gambling operators, it also has the right to investigate the behaviour of individual punters and penalize any violation of the rules. The chance of being arrested for taking part in gambling activities in the UK is too slim, but punters should not forget that entrusting unregulated operators might have negative consequences for them.
In order to make sure you bet with a reliable operator, you are advised to check the list of licensed gambling providers, available on the Gambling Commission website. As for the Gambling Commission itself, it answers to the Department for Culture, Media and Sport, which is in charge of the entire gambling industry apart from the spread betting niche. The Racecourse Betting Act 1928 created the Racehorse Betting Control Board as a statutory corporation. Its primary purpose was to provide a safe alternative to the illegal bookies.
The year 1960 saw the legalization of off-course bookmakers. The Betting Levy Act 1961 reconstituted the board and it became known as Horserace Totalisator Board. The Tote was given the responsibility of redistribution of funds to racing transferred to the Levy Board. As for pool betting on horses, it is a monopoly of The Tote. The latter was formerly known as the Horserace Totalisator Board. It was established in 1928 but Betfred acquired it in 2011. It has a great number of street shops as well as racecourses and call centre divisions. The company itself offers fixed odds betting, casino and bingo games.
Apart from the Gambling Act 2005, the next notable change in the UK gambling legislation matters was the so-called Point of Consumption Tax. Although it was repeatedly challenged by different organizations, it came into force at the end of 2014. According to the clauses it contains, every operator, willing to provide and advertise services on the UK gambling market, is supposed to obtain a license issued by the UK Gambling Commission. In addition, POC requires operators to pay higher taxes, which made some of them exit the oversaturated UK gambling sector.
Restrictions
When it comes to sports betting and gambling activities in general, the United Kingdom is defined as the most liberal and at the same time the most strict country. All kinds of gambling activities are carefully monitored and in case a violation is spotted, the necessary measures are immediately taken. If you are over 18, you will be warmly welcomed at the betting shops and websites.
Proper regulation is something UK officials can take pride in. Punters are enabled to place a wager on a great variety of sports and choose a bookie that has been thoroughly checked before being given a license. UK-based punters can submit a complaint if they have been unfairly treated as well.
The winnings one generates via sports betting activities are not taxable. In other words, no funds are deducted from your balance for tax purposes. The operator pays taxes, but punters don't.
Popular Sports to Bet on
The United Kingdom is the country of origin of many sports that have gained international recognition. UK-based punters seem to be keen on football, rugby, golf, tennis, cricket, darts, squash, greyhounds, curling, snooker, hockey, boxing, etc. Needless to say, horse racing is extremely popular in the UK. If you are willing to bet on a "not so traditional" sport, you will be given that opportunity. Many bookies offer bets on MMA, winter sports, motor sports, swimming, and even politics. In case you prefer to conveniently place your bet without visiting a bookie shop, you can easily do that online or via your smartphone. Bookies either have a mobile app you can download or their website is compatible with all OS. The mobile version provides all functionalities you may need.
No matter if you are willing to place a wager on an individual tennis player or a football team, the best thing you can do is to create an account with a reliable bookmaker that provides accurate odds as they help you determine the eventual winner. Don't underestimate the importance of choosing the right betting type, too.
Popular Bookies
As mentioned above, the United Kingdom is a country where sports betting is legal and heavily regulated by government bodies.
Some of the most popular bookies welcome UK-based players and provide them with a safe gambling environment and numerous chances of winning an overwhelming amount of money.
You just have to put your knowledge of sports into practice. Don't miss to check the available sports betting promotions as well.
William Hill
William Hill is one of the oldest and yet, the most reliable bookmakers throughout the UK. It allows players to place bets at the betting shops, online or via phone. The number of active sports betting accounts is constantly growing. The bookmaker can also take pride in being available on the US market where the legislative matters are really complicated.
As for the sports betting activities it provides UK-based players with, William Hill provides a wide array of sports betting markets. Currently, it offers football, horse racing, tennis, greyhounds as well as darts, snooker, boxing, cricket, golf, baseball, handball, etc. In-Play betting options are also available. Players are enabled to deposit and withdraw funds via a large variety of payment processors.
William Hill is not famous for offering the best margins every time but the odds are quite reasonable, especially when it comes to major leagues. For example, the soccer profit margin is 5.6%, while the basketball margin is 3.5%. In addition, William Hill provides some pretty interesting tennis and football bets that draw the attention of passionate punters. Odds are available in decimal, American and fractional format.
Paddy Power
Paddy Power is, without a doubt, a premier bookmaker in the United Kingdom. It offers an incredible variety of sports including cricket, football, volleyball, basketball, darts, golf, badminton, etc. Paddy Power provides ultimate sports betting experience and no matter if you are keen on horse racing, snooker or darts, rest assured that you will always find an exciting sports event to bet on. Apart from the aforementioned sports, some other popular sports among Paddy Power customers are GAA, greyhounds, ice hockey, motor racing, rugby, MMA, cycling, volleyball, boxing.
In-Play betting and live streaming are also among the available options. As far as the live streaming service is concerned, Paddy Power provides comprehensive live streaming services that enable players to monitor different events and get a better idea of who would be the winner. The Watch Live button gives you a charge-free access to all live streamed sports events and to those that are to kick off within the next few days. Paddy is mainly focused on streaming football and horse racing events, though.
Coral
Coral is such a popular bookmaker for a reason. It has hundreds of regular customers and supplies a great number of markets in order to meet punters' demands for high quality sports betting experience. Some of the most popular sports are bandy, cricket, darts, American football, rugby, snooker, handball, greyhounds, futsal, F1, ice hockey, tennis, boxing, football. The variety of available sports is capable of meeting the expectations of every demanding customer, not to mention users are enabled to bet on politics and reality television as well.
Coral has recently changed the live betting section and made it more functional. Now, one just has to click on the event they are interested in and get more information about the latest odds and statistics. The in-play and live stream sections are also user-friendly.
bet365
bet365 is undoubtedly one of the most popular bookmakers worldwide and it is the bookmaker of choice of many UK-based punters. bet365 currently operates in more than 200 countries and the number of happy customers is growing every day. In case you are keen on sports betting, creating an account with bet365 is the best decision you can make. Once you complete the registration, you will find a wide array of sports to wager on. bet365 also offers obscure competitions that can hardly be found with any other bookmaker. Punters praise it for the comprehensive coverage of football and horse racing events.
Live betting platform is one of the most impressive features of bet365 and the data provided makes it easier for choosing the correct type of wager. bet365 is the right choice if you are planning to wager for big stakes too. On the downside, the betting platform is said to run too slow at times.
Ladbrokes
Ladbrokes is undoubtedly one of the most prominent bookmakers in the UK and as such, it provides players with convenient betting options. A wager can be placed over the web, via phone and by visiting a Ladbrokes betting shop. If you choose to place your wagers online, you should be familiar with the following. You have three odd formats to choose from – decimal, fractional and American. Ladbrokes is not among the bookmakers associated with offering the best margins and as a result, they don't always offer the best odds. However, if you are interested in placing a bet for a major league, Ladbrokes is probably the best choice.
As far as live streaming is concerned, Ladbrokes offers free live streams for Live Greyhounds, Raceclubs, Virtuals, Racing UK, At the Races. The bookmaker does not offer football live streaming, which is considered a main disadvantage. Basketball margins in basketball odds are medium-big. Speaking of the advantages, Ladbrokes offers horses and dogs live streaming as well as high limits, excellent live betting options and 1.91-1.91 odds in an even match. In addition, Ladbrokes frequently offer exciting bonus offers and promotions.
(Visited 595 times, 1 visits today)