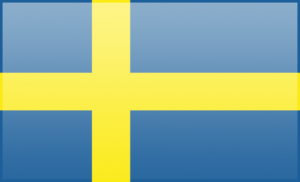 It would be excessive to say that Sweden is among the countries where gambling activities have always been popular but yet, Swedish people seem keen on casino games and sports betting. It was not until the 1930s that gambling was legalized and all illegal operators were forced to exit the Swedish gambling market.
The private bookmaker known as Tipstjänst was also established and it was strictly monitored by the Swedish authorities. Back in 1943, the Tipstjänst was nationalized as it was acquired by the state. Later on, Tipstjänst has joined forces with several smaller state lottery institutions, and today, it is known as Svenska Spel.
Find the best Swedish bookmakers here
Historical Overview
The latter is defined as the absolute monopolist on the Swedish gambling market. It provides casino as well as sports betting and lottery options. Back in 2002, Svenska Spel was given the green light to provide bingo and scratchcards as well. Three years later, poker was legalized but it is strictly monitored by Swedish authorities.
Over the years, a number of prominent operators have attempted to enter the Swedish gambling market but the Swedish Supreme Administrative Court rejected all requests. However, a new inquiry discovered that practically, the Swedish law does not contain a clause that prohibits foreign operators from offering online betting to Swedish residents.
Sweden is a member of the European Union and as such, it has to adhere to the rules, set by the European Commission. The EU has increased the pressure on Sweden and demanded the laws to be revised and foreign operators to be allowed to operate in Sweden. However, the idea for breaking up the Svenska Spel monopoly was not accepted wholeheartedly. This led to further call from the EU authorities for amending the existing regulations and making them compatible with the EU market rules.
Regardless, Swedish authorities were still reluctant to revise the outdated gambling laws and pointed to the negative consequences excessive gambling would have on residents and the disastrous effect gambling addiction would have on the economy. They did not miss to mention that the monopolist Svenska Spel, has greatly expanded the number of available services and said these options were enough for meeting punters' demands for casino and sports betting activities.
At the time of writing the current article, the Swedish legislative matters were in limbo but since Swedish authorities can neither impose penalties on foreign operators nor prevent them from targeting local punters, many bookmakers gladly accept Sweden-based players and even provide them with the chance to wager in their currency.
In other words, the lack of legislative clarity and the unwillingness of Swedish officials and the national regulator Lotteriinspektionen, in particular, to take adequate actions have caused grey markets to flourish.
Regulatory Body
As per the Swedish Gambling Act, enforced on January 01, 2019, any provider of sports betting and gambling services targeting the Swedish market, must obtain a license from Spelinspektionen, or more commonly known as the Swedish Gambling Authority. Any gambling services provided without the necessary license are considered illegal.
The specifics related to the process of application for a license largely depend on the type of the relevant gambling activity. In order to acquire a permit to operate lawfully on the territory of Sweden, applicants may inquire for one or several types of licenses.
The first five types of licenses are related to state monopolies, charities, land-based commercial gambling, gambling on ships in international traffic, and for commercial online gambling. The sixth and the last type of license is related to betting, including betting at land-based establishments and at online platforms. The latter also covers betting on horse races and lotteries.
It is a major objective of the Swedish Gambling Authority to ensure that bettors are treated in a fair way by suppliers of sports betting and gambling services, as well as that they are provided with a safe and secure betting environment.
Another thing that should be taken into consideration is that the Swedish Gambling Act is a framework piece of legislation, meaning that it is very specific and that both the Swedish Government and the Swedish Gambling Authority are empowered to further impose limitations and issue supplementary legislation.
As far as the applicable fees for licenses are concerned, the ones for online gambling and betting amount to SEK 400,000 each, while a combined license for both is worth SEK 700,000. As the different licenses cover a specified period of time, the price for the renewal of the above-mentioned documents is SEK 300,000. In case any amendment is necessary, it would cost SEK 150,000.
Furthermore, the Swedish Gambling Authority collects supervisory fees on an annual basis and their amount is directly dependent on the annual Gross Gaming Revenue of the operator. Another fixed fee amounting to SEK 450,000 is payable during the first year of operation.
Relevant Legislative Framework
Back in 1997, Tipstjanst and Svenska Penninglotteriet merged to form the current monopolist on the market named Svenska Spel. Today, Svenska Spel works in collaboration with the horse racing organization Trav och Galopp and provides casino games, sports betting, poker, bingo, lotteries, etc.
Three pieces of gambling legislation have been enforced throughout the years. The first one was the 1994 Lotteries Act, the second was the 1999 Casinos Act, and the third one – the 2019 Swedish Gambling Act.
The 1994 Lotteries Act
The Lotteries Act regulates all kinds of card games, gaming machines, bingo, dice games, and roulette that take place on the territory of the Scandinavian country.
The Gaming Board of Sweden is in charge of issuing licenses to operators willing to legally provide their products and services in Sweden. The main purpose of the Act was to oversee all kinds of gambling activities and lotteries in particular. Only non-profit charity groups and operators approved by the government, are allowed to provide these types of gambling activities.
Another important clause the Act contains is that it declares the promotion of unlawful and foreign lotteries illegal. The main objective of the Act is to make sure that the games it monitors are legal and harmless to residents' well-being.
The 1999 Casinos Act
The Casinos Act, that has come into force in 1999, was aimed at regulating all kinds of roulette, dice, and card games as well as the activities that take place in land-based casino venues. The Casinos Act also imposes certain restrictions and regulations related to the proper running of casinos and sports betting on Swedish soil.
The Casinos Act sets age limits as well as regulations related to the prohibition of granting credits. Residents, employed in the casino industry are not allowed to participate in these games as well.
The Act states that only organizations, run by state authorities are allowed to provide casino gaming and Svenska Spel is among them. For the time being, land-based casinos are located in the most populous Swedish cities – Stockholm, Sundsvall, Malmö, and Gothenburg.
Back in 2002, an amendment to the Lotteries Act was made. It was necessary due to the fast-changing circumstances in the gambling market. Since Sweden had to update the laws and make them compatible with online gambling, Svenska Spel was given the right to provide online casino games and sports betting throughout the country.
The 2019 Swedish Gambling Act
The 2019 Swedish Gambling Act is a consequence of the increasing pressure of the European Commission on Sweden to remove the state monopoly on the gambling industry within the country. As per the 2019 Act, foreign operators that would like to enter the Swedish gambling and sports betting market were allowed to do so, provided that they obtained the relevant license from the Swedish Gambling Authority.
Much like other countries, Sweden has rigorous laws for those running land-based and online gambling establishments, but Swedish citizens are not prosecuted by the law in case they sign up for unlicensed operators.
As for the license application for online gambling and betting, it should be supported by a number of additional documents, including a business plan, financial documentation, and powers of attorney. As per the regulations of the Swedish Gambling Act, the individuals applying for licenses should be of the legal age of 18 years, and should not be linked to any serious criminal actions.
Restrictions
As you have already presumed, Sweden is not among the countries that gladly accept changes as far as gambling legislation matters are concerned. Nevertheless, severe restrictions are imposed and every operator or individual who violates them is at risk of facing a serious sanction.
The Lotteries Act prohibits participation and promotion of unlawful lotteries as well as lotteries organized outside Swedish borders. The prohibition of partaking in "unlawful lotteries" includes selling lottery tickets, advertising gambling-related activities, passing on prizes, or receiving stakes.
If a licensed operator violates the rules, in most cases they are given a warning. The Swedish Gambling Authority has also the power to revoke a license in case the license holder does not comply with the major criteria set by the Gambling Act. However, if the violation is too serious, they might even lose their license and face up to two years behind the bars.
The legal age to access online betting websites in Sweden is set to 18, while in order to enter a land-based establishment, individuals should be at least 20 years old. Furthermore, as of January 1, 2021, the Swedish legislation prohibits placing bets on sports events where the participants are below the age of 18 years.
License holders are not allowed to provide credit for gambling and betting. As far as the marketing of gambling and betting services is concerned, there is a requisite that any advertising should be utilized in moderation. The measures in this respect are to be strengthened in 2022, including limitations on direct or unfair marketing, as well as advertising on radio and TV.
Yet another important restriction imposed by the Swedish legislation relates to the number of promotional incentives provided by betting and gaming operators. They are limited to delivering only one Welcome Bonus and any other promotions are strictly forbidden. Since this restriction is quite disadvantageous from a commercial perspective, there are several cases of operators who have breached it. Respectively, the Swedish Gambling Authority has imposed substantial fines on them. Furthermore, licensed operators are obliged to show bets in the SEK currency.
In line with the existing practices for responsible gambling, the Swedish Gambling Act requires license holders to actively monitor and protect bettors and players from excessive gambling. This can be implemented by providing opportunities for self-exclusion, setting betting budgets and deposit limits on a daily, weekly, and monthly basis.
Additionally, license holders who are not part of the European Economic Area are required to designate a representative residing in Sweden. What is more, the gambling system of foreign operators must be located in Sweden, unless the Swedish Gambling Authority has agreed with the respective regulatory authority of the license holder.
Up to the present moment, the Swedish Gambling Authority has established agreements with the Malta Gaming Authority, the Gibraltar Gaming Division, and the UK Gambling Commission.
Popular Odds Formats
Much like the other countries from continental Europe, the most commonly used odds format in Sweden is the Decimal one. However, many of the operators entering the Swedish betting market represent the odds using also the Fractional and the American formats.
Switching between the three main formats can be done with a single mouse click in most cases, and gradually this functionality has become an industry standard. Being aware of what these three odds formats represent is a major prerequisite for a successful betting experience and every inexperienced punter should be familiar with them.
Decimal Odds Format
The decimal odds format, also known as European odds, is much favored because it is the easiest when it comes to calculating potential payouts. Most Swedish punters also prefer this format. A $100 wager at Decimal odds of 2.3 means a final payout of $230, as the original stake of $100 is calculated into the payout.
Decimal odds of 2.0 indicate even money.
Fractional Odds Format
The Fractional odds format is also called British odds, as it is the predominantly used format on the Island. When the first number of fractional odds is larger than the second, this means that the potential payout will be greater than the wager. For instance, a $100 bet at fractional odds of 3/1, would generate a profit of $300.
In cases when the first number of fractional odds is smaller than the second number, the potential winnings will be less than the wagered money. In other words, if punters are betting on a market that is ⅓, they need to wager $300 in order to net a $100 profit.
Fractional odds of 1/1 express even money.
American Odds Format
The American odds format, also referred to as moneyline odds, is preferred in the US and Canada, and its focus is on the $100 wager. They have either a positive or a negative sign. The positive sign signals the underdog and shows the payout of a $100 bet. The negative sign refers to the favorite and reflects the money that needs to be wagered in order to win $100.
In order to interpret odds of -150, bettors need to know that they should wager $150, in order to enjoy a payout of $100. Odds of +150 show the potential to win $150 by wagering $100.
American odds of +100 signal even money, i.e the staked amount and the payout are of equal value.
Popular Sports to Bet on
Similarly to other Scandinavian nations, Swedes are fond of many sports, and at least half of the population is involved one way or another in a particular discipline. Except for soccer's ubiquitous popularity, Swedes are particularly keen on winter sports such as ice hockey and bandy. Handball and golf are also particularly liked in this country. In the lines to follow we will provide more detailed information on these disciplines, as well as some of the related leagues and bet markets seizing punters' attention.
Soccer
Needless to say, soccer is among the popular sports, although the domestic league performance is far from outstanding. Yet, the superstar Zlatan Ibrahimovic was born and raised in Sweden – something Swedes are particularly proud of. Allsvenskan is the Swedish level 1 soccer league, while some of the second division leagues are Norrland and Norra Svealand.
Although the official language is Swedish, a great percentage of residents speak English. Therefore, the English Premier League is of great interest to all avid sports bettors and it is known for having a pretty high betting turnover. In terms of soccer bet markets on offer, punters may find a great diversity. Totals, 1X2, both teams to score, draw no bet, correct score are only part of the possible choices on offer.
Ice Hockey
The cooler climate of Sweden makes foreigners associate it with winter sports and they are actually absolutely right. The Swedish Hockey League draws punters' attention and it is one of the most common championships they wager on. The second-highest league is HockeyAllsvenskan, and the third tier of ice hockey in the Scandinavian country is Hockeyettan.
The Swedish national ice hockey team is actually part of the "Big Six", which is a group comprising the top six ice hockey teams that are dominating the sport on a global level.
Bandy
Bandy is another team winter sport that is not very popular across the globe, but Swedes are particularly fond of it. It is deemed to be the fastest ice skating team sport in the world. Sports betting operators that are targeting the Swedish market have included the sport in their catalog as well as the possible bandy bet markets, such as 1×2 bets, handicaps, and totals. The top-ranking bandy league in Sweden is the Elitserien, featuring a total of 14 teams.
Handball
Handball's country of origin is Denmark, so it is not surprising it is popular in neighboring Sweden. Actually, the national team takes pride in having achieved important milestones and victories against tough opponents.
Handbollsligan takes the highest level in the men's handball league system in Sweden and consists of 14 teams. The top league of women's handball is Svensk Handbollselit. Sportsbooks that are eager to enter the Swedish betting market offer punters the opportunity to place a bet on their favorite sport. A handball competition that stirs the interest of many handball fans is the European Handball Federation Champions League, where Europe's leading teams in handball compete.
Golf
Golf is also of great interest to Swedish punters. There are over 450 golf courses and approximately half a million registered golf players in the country. The Swedish Golf Tour is part of the Nordic Golf League. Other international championships that attract the interest of golf betting fans are the Ryder Cup and the PGA Championship.
Popular Sports to Bet On Summary
Sport
Pre-match/In-play
Leagues
Soccer
yes/yes
Allsvenskan; Superettan; Ettan Norra; Ettan Södra; Norrland; Norra Svealand, etc.
Ice hockey
yes/yes
The Swedish Hockey League; HockeyAllsvenskan; Hockeyettan North; Hockeyettan East; Hockeyettan West; Hockeyettan South; International Ice Hockey Federation World Championships; Winter Olympics; World Cup of Hockey, etc.
Bandy
yes/yes
The Elitserien; the Allsvenskan; Division 1; Division 2, etc.
Handball
yes/yes
Handbollsligan; Svensk Handbollselit; EHF Champions League, etc.
Golf
yes/yes
The Swedish Golf Tour; the Nordic Golf League; the Ryder Cup; the PGA Championship, etc.
Popular Banking Methods
Sports betting operators catering to Swedish punters very often offer the option to carry out their transactions in the local currency SEK, which is quite beneficial and saves unnecessary currency exchange expenses. Furthermore, Swedish punters can choose between a number of possible methods for deposits and withdrawals, both local and international.
Credit and Debit Cards
Payments and withdrawals carried out via credit and debit cards remain popular among sports betting fans largely due to the ease and convenience they handle those transfers with. Card payments are supported by the majority of sports betting operators. What is more, payments via credit and debit cards offer instant transfers, which are of essential importance to many punters.
However, the main drawback of this type of payment is that it is susceptible to fraudulent online activity, and a growing number of bettors feel reluctant to share their banking details.
E-wallets
Electronic wallets provide a safe and reliable alternative for bettors to transfer funds into their accounts. Some of the brands that are most commonly encountered are Skrill, Neteller, ecoPayz, Jeton, and PayPal. They do not require exposing one's banking or credit card details and consequently entail a more secure betting experience.
Bettors should however be aware that some sports betting operators classify deposits via Skrill and Neteller as not eligible for Welcome Bonuses.
Swish is a mobile wallet that was created specifically for the needs of the Swedish market. It is an app that links the user's phone number to their bank account. Since it is a native payment method, users need to have a national ID number issued by the Swedish Tax Agency, as well as an account in a Swedish bank participating in the system.
Online Banking Processors
Online banking processors also deserve the bettors' attention when they are considering different payment methods to manage their banking. Trustly is a global leader in the sphere of online banking, allowing for instant payments and worry-free withdrawals without cards and app downloading. The brand ensures a quick, simple and trustworthy way to pay directly from your bank account without the need to enter your card details. A major advantage of this method is that does not involve fees.
Zimpler is a Swedish payment institution, combining the best practices of online banking. Sports betting operators that are targeting the Swedish market very often include this method in their list of possible banking solutions. The payment solution features unparalleled bank coverage, as well as instantaneous fund transfers.
Prepaid Cards
Yet another solution allowing for payments to be initiated without using credit and debit cards is Paysafecard. The payment method is a convenient prepaid solution that ensures safe and worry-free betting sessions for punters. The vouchers are widely spread across the commercial network and allow bettors to pay online without disclosing personal or financial information. The physical cards are in circulation since 2000, while the printable vouchers are in circulation since 2002.
Once punters go to the cashier section of the sportsbook they need to select Paysafecard as their preferred method and enter a valid 16-digit code. Vouchers do not allow receiving funds, but if the user has a Paysafecard account, then the withdrawal of funds via this method is possible.
Popular Banking Methods Summary
Payment Method
Fees
Deposit Limits
Deposit Times
Withdrawal Limits
Pending withdrawal time
Withdrawal Times
Trustly
No fees
Min €10/Max €5,000
Instant
Min €10/Max €10,000
Between 24-48 hours
Up to 2 business days
Swish
No fees
Up to SEK150,000
Instant
If the method is accepted by the relevant sportsbook, limits vary across different operators.
Between 24-48 hours
1-3 business days
Nordea
No fees
Min €10/Max €5,000
Instant
Min €10/Max €5,000
Between 24-48 hours
Up to 24 hours
Zimpler
No fees
Min €10/Max €5,000
Instant
N/A
N/A
N/A
PayPal
No fees
Min €10/Max €5,000
Instant
Min €20/Max €5,000
Between 24-48 hours
Up to 24 hours
VISA
Varies across bookmakers
Min €10/Max €50,000
Instant
Min €10/Max €50,000
Between 24-48 hours
1-3 business days
Mastercard
Varies across bookmakers
Min €10/Max €50,000
Instant
Min €10/Max €50,000
Between 24-48 hours
1-3 business days
ecoPayz
No fees
Min €10/Max €10,000
Instant
Min €20/Max €15,000
Between 24-48
Up to 48 hours
Revolut
No fees
Min €10/Max €5,000
Instant
Min €5/Max €5,000
Between 24-48 hours
3-5 business days
MuchBetter
No fees
Min €10/Max €15,000
Instant
Min €10/Max €15,000
Between 24-48 hours
Up to 24 hours
Skrill
No fees
Min €10/Max €10,000
Instant
Min €20/Max €15,000
Between 24-48 hours
Up to 24 hours
Bitcoin
No fees
Min €10/Max vary across sportsbooks
Instant
Min €10/Max vary across sportsbooks
Between 24-48 hours
Up to 48 hours
Paysafecard
No fees
Min €10/Max €1,000
Instant
Min €10/Max €2,500
Between 24-48 hours
Up to 24 hours
Bank Transfer
Varies across bookmakers
Min €20/Max €100,000
1-5 business days
Min €20/Max €100,000
Between 24-48 hours
3-7 business days
Ethereum
No fees
Min €10/Max vary across sportsbooks
Instant
Min €10/Max vary across sportsbooks
Between 24-48 hours
Up to 48 hours
Jeton
Varies across bookmakers
Min €10/Max €5,000
Instant
Min €10/Max €5,000
Between 24-48 hours
Up to 48 hours
Neteller
No fees
Min €10/Max €10,000
Instant
Min €20/Max €15,000
Between 24-48 hours
Up to 24 hours
Mobile Betting
In line with the technologies developing at a fast pace, betting via tablets and smartphones is supported by most operators. Contemporary sportsbooks make their websites mobile-friendly by either providing an in-browser app or by developing native applications. In most cases, they are available both for Android and iOS devices. Betting from the comfort of your home, while you are traveling, or while on vacation is possible thanks to the advance of mobile technologies.
In case the sportsbook offers a native app, users should check if the minimum system requirements are compatible with the parameters of their handheld device. In-browser apps do not have such. Whether app or in-browser betting, punters are able to take advantage of all the functionalities offered by the PC version of the betting platform.
The variety of bet markets, the odds and promotional incentives, as well as all the features of a given betting site, are available also on its mobile counterpart.
As for the available banking options to mobile users of sports betting platforms, they are able to deposit and withdraw funds in a fast and secure way. The banking methods offered on the desktop version of sportsbooks are usually available on the mobile platform.
And last but not least, relying on the help of the sportsbook's customer support is of course possible when users are betting via the mobile version. Most bookies offer helpdesk support 24/7, which is a valuable feature when users are trying to resolve an issue or need a piece of expert advice.
Key Aspects of a Worthy Betting Site
Taking into consideration the vast diversity of sports betting operators within the industry, it is of vital importance for bettors to be able to sort out which are the best by comparing their major features. In the lines to follow, we accentuate some of the aspects that are typical of betting sites worthy of your attention.
Diversity of Bet Markets
A prime requisite for successfully operating sportsbooks is the abundance of sports available on their catalog. By providing their registrants with the much-needed diversity on popular and niche disciplines, they ensure more loyal patrons who are less likely to sign up for other competitors. The same holds true for the available bet markets that punters may explore.
Promotional Incentives
Another major factor to consider when bettors are searching for a rewarding betting experience is the range of bonuses and promotional incentives that are offered. The most common offers that present-day bookmakers deliver include welcome bonuses, free bets, ACCA insurance, as well as odds boosts, and many others. All of those offers however have their specific terms and conditions to be complied with, and punters should pay special attention to them.
Features and Tools
Each sportsbook has a unique set of features and functionalities designed for providing a satisfying betting experience and a valuable, comprehensive service. Whether it is a Live-streaming functionality, a Bet Builder feature, a Cash-out feature, an informative blog section, extensive statistics on sought-after sports, or live scores, quality sports betting operators are trying to deliver a service that is constantly evolving and on par with the latest tendencies within the industry. In-play markets stir bettors' attention the most and their versatility is equally important.
Banking Options
The financial aspect of a sports betting experience is another major aspect to consider. The top sports betting operators strive to offer a variety of banking solutions, in order to be able to cater to the needs of a possibly larger circle of bettors. Bookmakers targeting the Swedish market usually make sure that they provide bettors with the opportunity to perform their payments in the SEK currency.
Customer Support
A knowledgeable and well-trained customer service team undoubtedly enhances the value of the overall service offered by sportsbooks. Good customer reps reflect a positive company image and have the potential to retain a great number of customers. Whether it is a deposit-related issue, an inquiry regarding an ongoing promotion, or a piece of much-needed expert advice, the customer support should be able to resolve any issue in a fast and professional manner.
Popular Bookies
As already mentioned, Sweden-based punters have a wide variety of international operators to choose from. Although it is not quite legal to create accounts with providers that do not hold a license from the Swedish authorities, it is not declared illegal either. However, it is important to create an account with a reliable bookmaker, associated with transparency, fast payouts, and convenient betting options that meet your criteria. Below, you will find a list of ten of the most popular bookmakers that gladly welcome Swedish bettors.
ComeOn!
Established back in 2008, ComeOn! is a brand that is focused on the Scandinavian markets, including Sweden. The sportsbook's success is largely due to its versatile sports catalog, offering betting action on all major disciplines, including soccer, ice hockey, basketball, and tennis, among others. Other sports favored by Swedish punters that can be found in the sportsbook's portfolio include floorball, volleyball, and golf.
Furthermore, the operator does not underestimate the growing popularity of eSports and its catalog offers action on popular titles such as Counter-Strike: GO ESEA, King of Glory KPL, Dota2 Pro Circuit, Rainbow Six European League, and many others. Every user is able to take advantage of features such as the Yourbet feature, allowing for the building of customized bets, as well as the Cash-out feature. Parlays on major leagues such as the NFL, NHL, and NBA are on offer, as well as multi-league parlays.
There is extensive information available on all sports results, including live results. In-depth betting rules are in place for many sports, and comprehensive explanations of major bet markets.
The customer support team is available round the clock and can be reached by live chat and e-mail. Swedish is among the supported languages. Deposits using the SEK currency are possible.
Pros

Over 30 sports
Diverse live betting options
Cash-out feature
24/7 live chat service
Bet Builder feature
Cons

Lack of telephone customer support
The desktop platform loads slowly from time to time
Withdrawals may be prolonged sometimes
Limited payment options
Nordicbet
As its name suggests, NordicBet is a bookmaker, intended to serve punters based in the northern part of Europe. It is among the preferred bookmakers in countries such as Iceland, Norway, Sweden, Denmark, Finland, etc. The sportsbook is licensed by several renowned regulators, including the Swedish Gambling Authority. It was established in 2002 and since then, it has been rapidly expanding to become a serious rival to some prestigious bookmakers.
The website is available in Swedish, and the SEK currency can be selected for fund transfers. The payment methods that can be selected include Visa, Mastercard, Trustly, MuchBetter, Skrill, Neteller, and ecoPayz, among others.
Since football is probably the most popular sport on a global scale, every self-respecting bookmaker offers a decent football betting service and NordicBet is not an exception. Some of the featured competitions are the NBA, the Spanish la Liga, the English Premier League, and the Champions League.
NordicBet is mainly popular for the odds on winter sports and ice hockey in particular. The bookmaker covers the most notable European leagues as well as the National Hockey League. What is more, live in-play options, live odds, and transmissions of matches are available for all ice hockey events. Esports and virtual sports are also available.
Pros

License by the Swedish Gambling Authority
Competitive odds on ice hockey
Variety of in-play markets and live streaming feature
Payments in the SEK currency are supported
The website is available in Swedish
Cons

Quick limits for winning bettors
Lack of many promotions
The homepage of the website looks a bit cluttered
Fees on card deposits
Betsson
Betsson is yet another Swedish operator established back in 2001. Actually, Betsson is one of the first bookmakers to offer live betting options to its users. The various in-play markets include Swedes' favored sports such as soccer, ice hockey, and winter sports. Although Betsson managed to escape the monopolistic regime in the country, it remained focused on providing high-quality sports betting options to Sweden-based players and gained further popularity for the decent odds on popular sports.
Betsson offers a good number of betting opportunities not only for sports events but also for events from the entertainment industry. If you are not happy with the betting limits set by the bookmaker you can always contact customer support and ask for permission to place higher bets. You can choose between boxing, volleyball, cricket, F1, basketball, hockey, motorbikes, darts, and many more. Apart from the sportsbook, users are also encouraged to take a look at the casino, poker, and scratch games.
As for the odds, they exceed the expectations of the average bettor. The same applies to the range of sports covered by the bookmaker. Betsson also has the reputation of a bookmaker that never compromises with the live betting coverage and betting offers. Withdrawals are fast, secure, and free of charge.
Pros

Live betting on plenty of sports
Customer support in Swedish
Statistics
Holds a license from the Swedish Gambling Authority
SEK currency is supported
Cons

Lack of Quickbet feature
Sharp bettors are sometimes limited
Strict terms of bonus offers
The odds could be improved
Betsafe
Betsafe is a Swedish operator that holds a license from the native regulator, the Swedish Gambling Authority. It is popular mainly among players based in the Scandinavian countries and Sweden in particular. According to different surveys, about 40% of Betsafe users are from Norway and Sweden. Betsafe enables Swedish punters to place bets in their currency.
Football has the highest coverage but it seems ice hockey, handball, and basketball are also among the widely preferred betting options. Popular competitions featured by the bookmaker include the NHL, the NBA, the NFL, and the NCAA. Punters can choose between various types of bets including handicap, over/under, Asian handicap, etc.
Accumulator bets featuring enhanced odds are offered on a number of sports such as basketball, soccer, and ice hockey. Esports and virtual sports are also presented in the sports catalog of the bookmaker.
In order to use the Bet Builder feature, punters should make at least two selections. The feature is available for a great range of soccer and American football bet markets.
As far as the possible deposit options are concerned, those suitable for the Swedish market include bank transfers, Trustly, and Citadele. As for withdrawals, Trustly and Visa can be used, as well as a bank transfer.
Pros

Holds a license from the Swedish Gambling Authority
A trusted brand catering to the needs of the Scandinavian market
Bet Builder feature on a variety of soccer and American football markets
Esports and virtual sports
Live streaming
Cons

Betting limits are rather low
The odds on some markets are not very competitive
Phone customer support is not in place
Deposit and withdrawal options are limited
Unibet
Unibet is yet another bookmaker on our list that is strongly associated with the Scandinavian sports betting market. It is one of the largest bookmaking companies in Europe and it is popular for providing its users with a comprehensive range of casino and sports betting options. Unibet is available in more than 100 countries and the Maltese gambling authority has granted it a license.
As far as football odds are concerned, they are quite good, especially when it comes to Nordic leagues. The commissions in the markets tend to be a bit high, though. Punters can benefit from the live betting console and the live streaming functionality.
Bets are accepted via the website, over the phone, or via your smartphone or tablet. Betting options such as pre-match betting and live betting are also at punters' disposal. Live score statistics are in place as well.
As far as basketball is concerned, handicaps are not too noteworthy, but they still have a lot of fans. As for the limits, they are a bit low for the less popular football leagues. All in all, the sportsbook is of high quality and the bookmaker definitely has a lot to offer to newcomers and regular punters.
Pros

A prominent bookmaker with an outstanding reputation
Abundance of pre-match and in-play markets
Live streaming
Mobile compatibility
Fast payouts
Cons

Prolonged verification procedures
The website loads slowly from time to time
Customer support via telephone is not supported
The live chat functionality is not within easy reach
Bethard
Launched in 2012, Bethard is among the sportsbooks bearing the seal of approval of the Swedish Gambling Authority. The website is supported in Swedish and there are a number of suitable methods to initiate payments and withdrawals.
The bookmaker offers very competitive odds boosts on much sought-after championships such as the NBA, the NHL, the English Premier League, the Spanish La Liga, the German Bundesliga, and the Italian Serie A. In order to serve the needs of the Scandinavian betting market, the sportsbook offers betting action on native leagues such as the Swedish Hockey League, and the Allsvenskan.
Furthermore, some niche sports, including floorball, futsal, bandy, darts, and badminton also find a good representation.
There is quite an extensive section dedicated to betting rules. It encompasses general betting rules and information, as well as valuable information on a variety of disciplines, including football, basketball, tennis, volleyball, bandy, and many others.
As for the available football bet types, punters are presented with a wide range of selections to make, including draw no bet, double chance, total goals, number of team goals, both teams to score, corners 1st half, odd/even, last to score, and many more. The bet types on ice hockey are equally diverse.
Pros

Cash-out feature
Mobile compatibility
Diverse betting action on many major leagues
Blog section
Betting rules on a wide range of sports
Cons

Lack of live streaming
No customer support by phone
Laborious verification process
Some of the deposit methods do not allow withdrawals
Bet365
Another option for a superb sports betting experience offered to Swedish punters is bet365. Both pre-match and in-play markets are abundant and bettors have the opportunity to explore various bet types, no matter if they are searching for a popular or niche sport.
Bet365 is also a truly diverse operator in terms of special features that are readily available to punters. Starting with the Bet Builder feature, it is in place for quite a lot of sports markets, including soccer, basketball, tennis, and others.
Those keen on horse racing have unique features to opt for – the Racing Archive and My Horses. The first one allows for watching replays of some UK and Irish races, while the second one delivers the chance for bettors to build a stable of favorite horses.
Eligible users with funded accounts have access not only to live streaming of various sports, including horse racing and greyhounds on their desktop devices but also on their tablets and smartphones. Apart from the Cash out feature, allowing bettors to cash out at a point of their own choice, there is also the Edit Bet feature, which gives them the ability to edit selections from their bets.
Support and professional advice from bet365's highly-knowledgeable customer representatives are available 24/7 by e-mail, live chat, and phone.
Pros

Website supported in Swedish
An abundant in-play and pre-match catalog
Licenced by the Swedish Gambling Authority
Early pay-out feature
Bet Builder feature
Cons

The website loads slowly occasionally
The live streaming is available only to users with funded accounts
Sharp bettors are restricted sometimes
Slow verification process
Mr Green
Mr Green went online back in 2007, and it is one of the best-known brands operating on the Scandinavian market.
Football, the most popular sport in the world, both in terms of viewership and betting, provides punters with an astonishing array of markets, and Mr Green appreciates this. Live betting on a variety of sports markets is available. As for the odds format utilized by the operator, it is set to the decimal format by default, but bettors are free to opt also for the fractional and the American odds format.
Mr Green also delivers excellent opportunities for betting on sports events of great prominence and the various bet types on offer allow punters to enjoy a rewarding betting experience.
Multi betting offered by Mr Green allows bettors to utilize a small stake to generate a big win by staking the profit from the first bet on the second one, and so on. Flexi betting is another option available to punters, as well as spread betting.
Managing one's bankroll via the payment and withdrawal options offered by Mr Green is easy and stress-free.
A valuable betting guide is in place providing practical advice to punters to improve their betting sessions and enjoy potentially more lucrative sports betting.
Pros

Multi betting and Flexi betting features
Mobile compatible
Spread betting
Great customer support
Betting guide
Cons

Limited assortment of banking methods
Fees imposed on withdrawals
Verification process is slow
Not clear enough conditions of promo offers
William Hill
Punters who are looking for a betting experience of world-class will not be disappointed by the product offered by William Hill. The successful presence of the brand in the sports betting industry for more than 85 years is a truly reassuring factor to bettors who are searching for a safe and hassle-free betting experience. Employing the latest encryption systems, the operator secures the sensitive data transferred by its customers in the best possible way.
The sportsbook offers action on the most sought-after sports tournaments including the Premier League, La Liga, Serie A, Bundesliga, and many others. The Swedes' favorite disciplines are also very well represented. They can place a variety of bets on floorball, handball, bandy, and winter sports.
The operator also appreciates live betting's immense popularity and offers versatile markets on football and a number of other sports. In addition to the 1×2 option, the other in-play bet markets include total goals score, corners over/under 3-way, draw no bet, total team goals, correct score, and many others.
Bettors can quickly and effectively manage their banking via several different methods, including payments via cards, electronic wallets, online banking, and prepaid solutions. The customer support team at William Hill can be reached via live chat, e-mail, and telephone.
Pros

A renowned brand with long experience
Truly diverse banking solutions
License from the Swedish Gambling Authority
Supported in Swedish
Radio broadcasts
Cons

Log-in issues experienced by some users
Withdrawals take sometimes too long to be processed
Some users are dissatisfied with the support team
Cases of frozen accounts
888sport
Bettors who are in search of a renowned brand with long experience can have a look at the sports section of 888sport. The variety of bet markets on popular and less-known sports is truly staggering, and the payment and withdrawal options provide bettors with a major prerequisite for a safe and worry-free betting experience.
The blog section of the operator includes extensive and informative articles on different fields of sports betting, including betting tips on major tournaments such as the Bundesliga, the Champions League, Serie A, La Liga, and quite a lot of others. Some of the most common soccer markets include full-time result, total goals over/under, goalscorer, draw no bet, double chance, Handicap, among others.
The operator also provides extensive coverage of ice hockey tournaments, including the NHL, as well as the local SHL.
Virtual sports offer punters an alternative to diversify their betting sessions. The in-play section features hundreds of events each day. Live streaming of particular in-play events is also in place.
The betting platform features a neat organization allowing even novice bettors to enjoy fun and worry-free betting. Odds are expressed using the American, decimal, or fractional formats. Punters can also take advantage of a special odds calculator.
Pros

A vast variety of bet markets on many sports
Diverse banking options
Odds of good value
Plenty of promo offers
User-friendly betting platform
Cons

Some users had issues with the mobile app
Processing of withdrawals may take longer sometimes
Customer service hours are limited
More transparency on payout limits is needed
(Visited 3,279 times, 1 visits today)