Overview
Mastercard is one of the leading payment companies in the world alongside its greatest rival, Visa. This brand name has always been associated with transparency and security. The company was founded in the distant 1966 and, for some time, went by the name of Master Charge. Today, the presence of the multinational financial corporation on the global market remains as strong as ever. Presently, Mastercard's headquarters are located in New York, as well as several regional headquarters, and over 25,000 financial institutions across the globe are authorized to issue cards carrying the company's logo.
The services and products in Mastercard's catalog range from credit, debit, gift, and prepaid cards to mobile payments, processed by millions of customers and businesses throughout the world. Using products from the payment company's catalog enables customers to pay for both online and offline purchases in an exceptionally convenient, time-efficient, and secure manner. Cards that have the Mastercard logo on top are accepted in millions of land-based retail shops and online stores.
As Mastercard presents itself as a quick, risk-free, and easy-to-use payment solution, it is not surprising the company's cards enjoy a tremendous success among sports betting fans. Furthermore, such cards are listed as a suitable deposit method by a great number of reputable web-based bookmakers which further contributes to their popularity. However, some online sportsbooks do not accept the cards as a means of withdrawal, so make sure you check whether cash-outs are an option at the bookmaker you bet at.
Find the best MasterCard bookmakers here
How Does Mastercard Work
Mastercard-branded credit and debit cards are among the most chosen payment solutions by punters and players, and this is not unreasonable. Card payments are among the most favored means of payment for gambling enthusiasts because of their wide availability and, above all, their great ease of use. The question gambling enthusiasts might be asking themselves is how the payment process actually works.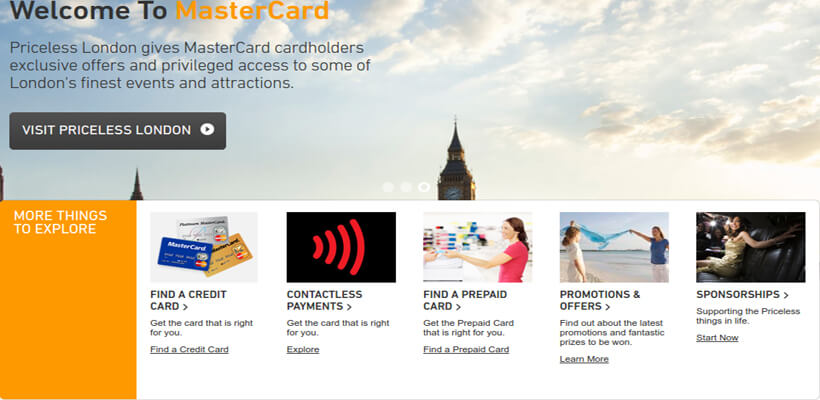 Getting A Credit or A Debit Card
Punters who insist on using credit or debit cards by Mastercard in order to deposit funds into their sports betting accounts are recommended to first check whether the card is available in the country. To use this method of payment one is required to first obtain a plastic Mastercard. To do so, punters should visit their banking institution and inquire whether it is authorized to issue cards by the company. If the answer is yes, punters will be expected to fill in a form, containing some personal information such as their name, ID card number, permanent address, date of birth and so on.
Mastercard's Role
The bank, credit and loan association, or credit union, which is authorized by Mastercard to provide debit cards or a credit line is referred to as an issuer. It is important to note that Mastercard is not an issuer, and the sole role of the company is to provide the technology and network that are required in order to carry out the transactions.
The company makes possible a number of transactions, thus connecting financial institutions, governments, merchants, and customers. It is worth noting that the revenue of the company is not generated by fees consumers pay, and instead, it is based on the fees that are charged on the gross volume of activity of the financial institutions that issue Mastercard-branded credit and debit cards.
Another thing to note is that normally, there are four participants in the transactions in which Mastercard-branded cards are used, and these include the cardholder, the issuing bank, the gaming operator, and the acquiring bank of the operator.
Final Steps
You can receive your plastic Mastercard by visiting your bank again. You can also request your card to be sent to you by mail. If you choose the second option, you should bear in mind the card and your unique PIN will be sent separately. The chief reason for this is to prevent other people from obtaining both your card and PIN at the same time.
When you receive your plastic card and PIN you can opt to activate your online banking with the bank that issued the card. This will enable you to keep track of your balance and monitor all transactions to and from the card.
Once your card has been activated and you have loaded some money into it, you can use it to deposit and place bets at your favorite web-based sportsbook.
Types of Mastercards
Please note that there are several types of Mastercards you can apply for, but these might vary depending on your bank and country of residence. You can use a debit Mastercard to fund your sports betting account. There are several types of debit cards, which carry the logo of Mastercard, namely Standard, Enhanced, and World Debit Mastercard. The latter offers utmost security and comes with several premier benefits. The range of options gambling enthusiasts will have also include Titanium Debit Mastercard, Platinum Debit Mastercard, and World Elite Mastercard.
The second option is to apply for a credit card by Mastercard. This type is also classified into three categories – Standard, World, and World Elite credit cards.
Those of you who wish to limit and control their expenses are recommended to get a prepaid Mastercard. You can buy a prepaid card at a retail store or purchase one online. The card is exceptionally easy to use, and no bank account is required. It is accepted at all offline and online stores and sportsbooks where the Mastercard debit cards are accepted. To activate the prepaid card, punters should call the number displayed on top and provide some personal information like their ID number. The best part is that the card can be reloaded.
The Mastercard-branded gift cards are also hugely popular, and these cards are suitable for birthdays, graduations, and holidays, among others. Best of all, the gift cards can be used everywhere Mastercard-branded debit cards are accepted, and the underlying funds in the gift cards do not expire.
Punters who are in possession of a Maestro debit card can rest assured they can use it to fund their betting accounts as Maestro is a subsidiary of Mastercard and is accepted everywhere where Mastercard is accepted. It is interesting to point out that Maestro stands out as the world-only online PIN-based debit card brand, which can be used to pay for goods and services and for ATM cashouts almost everywhere around the globe.

Deposits and Withdrawals with MasterCard

Depositing funds into your sports betting account is extremely easy when using Mastercard. You simply need to register at an online sportsbook (if you haven't already) and head to the Banking section, where you will be able to see a list of all accepted deposit options. There is a very good chance Mastercard will be present at the top of the list.
After you select Mastercard as your deposit method, you will be asked to fill in your card's number (a unique 16-digit code, displayed on the card's front side), the cardholder's name, and the card's expiration date. Finally, you should specify the amount you want to deposit and confirm the transaction. The money will be transferred instantly to your betting account's balance. In most cases, the card details are automatically saved, so there is no need to fill them in each time.
Withdrawals of your winnings are conducted in roughly the same manner. Whenever you wish to cash out some of your winnings, you need to select the Mastercard and enter the amount you want to withdraw. Please note that withdrawals are not instantaneous as is the case with deposits. It might take several business days until the money ends up on your credit or debit card. When punters are about to take their winnings off their sportsbook of choice, they should also consider the pending times for cashouts that might be anywhere between 24 and 72 hours.
Another important thing to keep in mind is that not all web-based bookmakers offer withdrawals with Mastercard. In some cases, it depends on whether or not online betting is legal in the country you reside in. If it is illegal to gamble online, there is a good chance your banking institution will decline to process withdrawals from your sports betting account to your Mastercard.
Another important thing to take into account is that several countries around the globe have imposed bans on the usage of credit cards while betting on sports or playing casino games. The UK did so back in 2020, and several other countries like Germany decided to follow pace. Because of these restrictions, it is advisable to inspect the gambling-related legislation in your country of residence before you go for betting on sports.

Fees
As debit/credit cards with this logo are issued by banking institutions and not by the credit card company itself, the fees imposed on transactions may vary from one bank to another. In most cases, when you are funding your sports betting account, you are transferring funds from your personal bank account to the bank account of the online bookmaker. That being said, sometimes, when betting on sports over the Internet, punters might see that deposits executed through Visa and Mastercard-branded credit or debit cards incur fees that often range between 2% and 3%.
In order for the transfer to be completed in a time-efficient and secure manner, a small interchange fee is imposed by the bank which initiates the transaction.
It is important to remember that the Mastercard company does not generate any revenue from interchange fees, nor does it have a big say in the amount you will be charged for your transaction. Please note most reputable bookmakers do not charge you for deposits, it is your bank that does. In most cases, punters from the European countries are charged with an interchange fee amounting to 0,30% of the deposited sum. But keep in mind, a small monthly fee is also deducted from your balance.
As far as cash-outs go, punters are advised to always use the ATMs of the bank that has issued their Mastercard, if they want to be charged with minimal or no fees for the withdrawal.
The currency converter calculator is a handy tool the company offers, thanks to which punters can figure out what the foreign exchange rates are based on the currency of their card and the transaction currency.
Fees Summary
Operation
Time
Cost
Deposit to Bookie
Instant
Varies
Withdrawal from Bookie
Between 3 to 5 business days
Varies
Deposit with Card
N/A
N/A
Withdrawal with Card
N/A
N/A
Deposit with Bank Account
N/A
N/A
Withdrawal to Bank Account
N/A
N/A
Security
Mastercard is one of the main players when it comes to global payment services, and it is hardly a coincidence that it is one of the most trusted and preferred credit, debit, and prepaid card labels. The company is dedicated to offering unequaled flexibility and safety levels, and this is one of the things punters enjoy most about Mastercard.
Obviously, the company wants to ensure that its users will be able to handle their transactions with the full peace of mind that they are using a safe payment network. First off, Mastercard makes it possible for its users to enjoy higher safety levels through identity checks. This is an easy and convenient way to prevent fraud using two-factor authentication, facial recognition, and others.
Another thing to keep in mind is that the company relies on tokenization services, which reduces the chances of fraud to a minimum. As punters already know, when they provide their card number, it becomes vulnerable to interception. To ensure that no fraudulent purchases will be made, the company relies on a technology, which replaces all card details punters will be required to provide with a token. Thus, whenever gambling enthusiasts initiate a payment, they will have their token transmitted, and not their card details, thus bringing higher safety levels.
Punters who have opted for Mastercard as their preferred method of payment can be certain that their transactions will be conducted in a secure manner, and no sensitive information regarding their personal or financial details will be disclosed to any third parties.
Mastercard employs several tactics to ensure each customer has the peace of mind and is protected against fraudulent activities. The company offers the so-called Zero-liability Protection. If any unauthorized transaction has been initiated with your card, you will not be held responsible and will be compensated. Punters who use the Mastercard products can rest assured they are 100% protected against identity thefts. A special chip is embedded into your credit/debit card to minimize the risks of fraud and misappropriation.
Mobile Application
It is every punter's desire to be able to bet on the go. Luckily, the advent of mobile technologies makes this possible. The good news is that Mastercard offers downloadable mobile applications which will enable you to transfer funds from your debit/credit card to your betting account in a matter of seconds. Currently, Mastercard's free downloadable applications are compatible with iOS and Android-based portable devices.
The apps can be downloaded straight from the App Store and Google Play, and both of them give punters an exceptionally easy control over their payments. Besides, the apps help punters when they wish to use the full potential of their cards through the insights it gives.
If you download and install one of the mobile applications on your device, you will greatly benefit from the many useful functionalities they offer. The Mastercard apps stand out with great usability and an improved, user-friendly interface, not to mention they are quite easy to navigate. The application comes with two interesting and handy features – the ATM hunter and the PayPass Locator.
Using the Mastercard Nearby, punters are provided with the opportunity to find places where Mastercard-branded cards are accepted. Best of all, the app works for products the company offers, mobile wallets, prepaid cards, Maestro debit/credit cards, and Mastercard credit and debit cards.
The ATM Hunter makes it possible for you to search for the nearest location where you can find a Mastercard ATM. You can locate two million ATMs in over 210 countries and territories.
Another app, which is within reach for cardholders is the Mastercard World of Benefits. Interestingly enough, this is an augmented reality app, which allows users of World Elite Mastercards to check the benefits the usage of such a card brings. Punters should not expect to see the app on the App Store, and can use it only if their device runs on iOS 12.00 or higher.
Mobile App Features
Send Money
Yes
Receive Money
Yes
Top-up from bank account
No
Withdraw to bank account
No
Deposit to bookie
No
Withdrawal from bookie
No
Advantages of Using Mastercard
It certainly is not difficult to see that using Mastercard credit/debit cards is extremely beneficial. The reasons are numerous. First of all, the card is accepted by a mind-blowing number of web-based betting providers and ranks among the most commonly-used payment solutions for online gaming. You will not struggle for long before you find an online sportsbook which accepts Mastercard as a method of payment.
Mastercard cardholders are able to transfer funds in the most efficient, secure, and convenient way ever. Their banking and personal details are very well protected, so there is absolutely no need to worry when you are using your card to fund your sports betting account. Even if you become a victim of identity theft or other fraudulent activities, you can count that you will not be held responsible.
Along with the safety measures Mastercard has implemented, the reputable and reliable sports betting platforms also go out of their way to ensure that the sensitive information and funds of their users are heavily protected.
In addition, the fees charged for the service are within reasonable limits. The opportunity to pay for online purchases through your portable device is yet another benefit you are guaranteed to reap.
As for the transaction speed, deposits are lightning-fast, which makes it possible for gambling aficionados to start placing real-money bets on the spot. Cashouts, if possible, also do not take that long, and most of the time, the amount will reach the punters' account within three days.
The transaction minimums and maximums are another thing to consider, and usually, they are designed to measure up to the preferences of punters who prefer placing large bets and recreational ones. Yet, this might not hold true for all sports betting sites available out there as operators' approach towards payments differs significantly.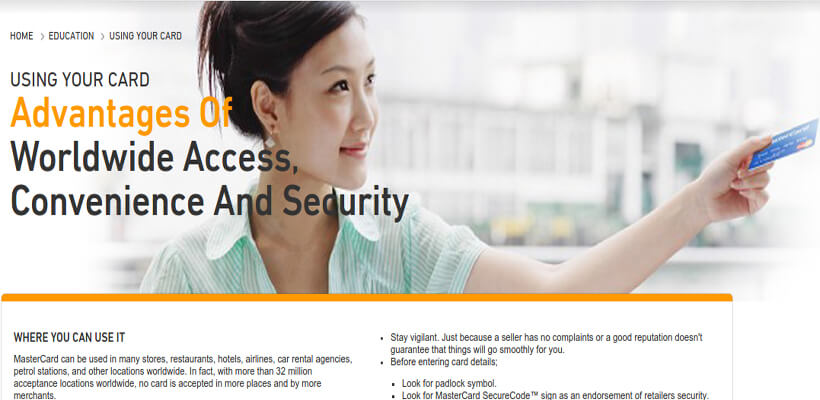 Disadvantages of Using Mastercard
This widespread method of payment has several weak sides. Some sports betting fans are put off by the necessity to visit their banking institution in person in order to apply for a credit or a debit card by Mastercard. Additionally, it is somehow inconvenient that one is expected to wait for several weeks before their card finally reaches them. Nevertheless, the wait is well worth it as the benefits of this payment solution outnumber its downsides.
The second disadvantage of using Mastercard for sports betting results from the fact that not all web-based sportsbooks are willing to process withdrawals with this method of payment. Punters are often forced to use the services of financial intermediaries such as e-wallets by Neteller and Skrill. This, on its own, might result in extra expenses for the punters due to the fees that might incur. Besides, even if withdrawals via Mastercard are possible, they might require an extended period of time to process.
As we explained already, on some occasions, punters might be required to pay fees while handling their payments using their Mastercard-branded debit or credit card. This makes many gambling enthusiasts switch to other payment processors that offer more cost-effective services.
As it turns out, the main reason why sports betting fans tend to avoid using their Mastercard-branded debit or credit card during their betting session is that the idea of laying bare their banking details makes them uncomfortable.
Finally, if punters have chosen to use a prepaid Mastercard voucher in order to top up their gaming account, they should look for an alternative means to get their winnings off the betting platform.

Countries Where Mastercard is Used for Sports Betting
Mastercard credit and debit cards can be used to fund sports betting accounts in a mind-blowing number of countries. At the present moment, the company's services are available in over 200 countries worldwide, while the branded cards are issued by 25,000 banking institutions around the globe. The numbers are rather impressive and speak for themselves. Meanwhile, cards with this brand name are accepted in millions of retail and online shops. The services Mastercard offers are available in most corners of the globe, as the company caters to the European, Canadian, Asian, Middle East, African, and US markets.
It is not surprising that this method enjoys such great popularity among punters – after all, Mastercard often sponsors major sports events, such as UEFA's Champions League and the MLB. Despite the rise of other payment solutions such as the e-wallets provided by Skrill, Neteller, and PayPal, Mastercard's presence in the global financial market remains exceptionally strong to this day.
Before using their Mastercard debit or credit cards, punters must first make sure the country they reside in has legalized online sports betting. Sports fans, who reside in countries where online betting is illegal, often find themselves unable to use Mastercard for gambling-related transactions. In many cases, banking institutions are prohibited from processing transactions to foreign betting websites and might decline to complete your transfer.
Please check whether or not wagering at foreign betting operators is legal in your country. If it is, feel free to use your Mastercard to deposit and withdraw funds to and from your betting account. If not, it is advisable to select another payment method, such as the aforementioned e-wallets.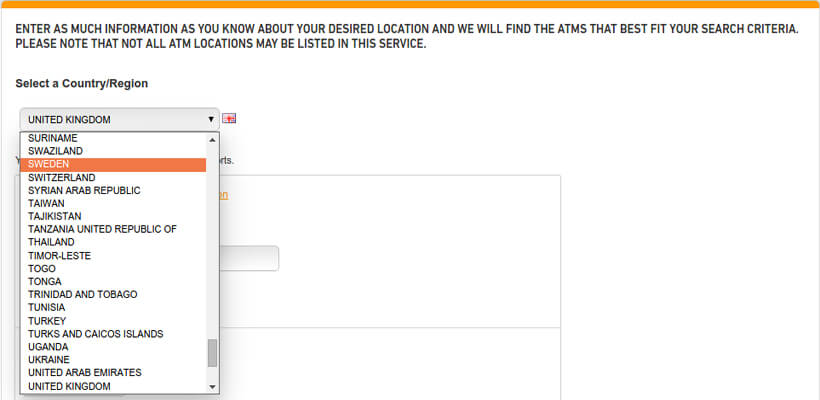 FAQ
Yes, there is an overwhelming number of sports betting sites that facilitate payments through Mastercard. This works to punters' advantage as finding a bookie, which measures up to their requirements and accepts payments through Mastercard will be a breeze.

One of the biggest benefits of using Mastercard while betting on sports is that payments to interactive bookmakers are executed on the spot. The preferred amount will reach punters' gaming accounts almost immediately after they authorize the payment, which is to say that they will be good to go with their real-money wagers.

In spite of the fact that the company has its headquarters in the USA, it is within reach almost all over the map. The great availability and the fact that such a great number of sports betting sites facilitate payments through this payment method make it such a well-preferred option for gambling enthusiasts.

Normally, when punters switch to wagering on sports online, they will see that many bookies allow them to use their Mastercard-branded debit or credit card when moving funds to and from their accounts. Still, it is advisable to check whether card payments double as a cashout method as this might not always be the case.

Most of the time, gambling enthusiasts will not be required to pay extra fees when handling their deposits or withdrawals through Mastercard-branded cards. To be sure, punters are advised to inspect the banking page of the preferred sports betting site as the payment policy of gaming operators differs.
(Visited 1,241 times, 1 visits today)