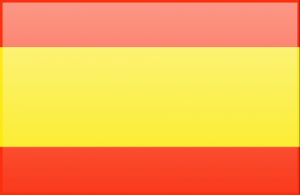 In the past few decades, betting on the outcome of sports events has become somewhat of a global phenomenon. This statement applies to most European countries as well, and Spain is not an exception. The country has a rich history as far as sports betting is concerned. This is only natural when you consider several unique sports originated in this country. These include Basque pelota and bossaball. The former is an entire category which encompasses a number of court sports that involve hitting a small ball with a wooden racket or a bat. Such sports bear a certain resemblance to their modern counterparts, baseball and tennis. Bossaball, on the other hand, to a great extent resembles volleyball, though elements of soccer and gymnastics are incorporated as well.
Historical Overview
Of course, sports have always walked hand in hand with predicting what the outcome of individual games would be. In the past, bets were usually placed on bullfights. This was a common practice whenever a corrida was taking place. In most general terms, the corrida consists of six separate bull fights. Depending on the festival or "la fiesta", this number may vary. Bets were accepted on whether the matador would kill the bull, or it would be the other way around. Such wagers were typically carried out underhand and with great caution.
In many cases, soft-drink vendors and programme attendants collected the wagers, thus assuming the role of bookmakers. They were also the ones to set the odds and pay out winning bets. Most times the skills of matadors were evaluated by appointed referees and in some cases, by important dignitaries. Bets were commonly placed on which matador would be granted the highest number of points for his technique and skills.
Find the best Spanish bookmakers here
A MINIMUM deposit of $100 is required to qualify for the 50% bonus. All deposits lower than $100 will receive a 25% bonus. The maximum bonus per deposit is $1,000. All rollover requirements must be met prior to requesting a payout.
Join Bovada, make your first deposit and instantly receive a 50% Sports Welcome Bonus up to $250.
Sports betting gained greater popularity in the 1920s when a wager, called La Quiniela (or The Pools) emerged for the first time. The La Quiniela was a direct result of the launch of the Spanish Football League. Punters placed mutual bets consisting of up to 15 soccer selections – ten on teams from Spain's 1st Division and another 5 on teams from the 2nd Division. On September, 1946, the Charitable Sports Pari-Mutual Betting Board was officially established.
Residents of the country are enthusiastic about a number of sports, borrowed from other cultures. Great Britain, in particular, had a great influence on Spain. It was in the second half of the 20th century, when soccer became the most popular sport in Spain. Betting on basketball, cycling, golf, skiing, motor sports and tennis is also a common practice among Spanish punters.
With the advent of technologies, the popularity of sports betting increased dramatically. Punters are now able to place their bets on a great number of events and markets without leaving their homes. Additionally, web-based bookmakers tend to offer much better odds. Other interesting features such as In-Play betting, Live Streaming and Live Score are also available. As many online bookmakers tend to offer downloadable mobile applications, punters are enabled to place their bets while waiting in line or riding on the bus. Those, who don't want to download any applications can conveniently access the bookmakers' websites using their portable device's browser.
Is online sports betting a legal activity in the country of Spain? Read on to find out.
Relevant Legislative Framework
When the Pools first emerged in Spain, the Tax Department used to collect 5% of betting revenues, while the other 95% were used for paying out the winning bets. Later on the number was increased to 10%. Yet, after the Spanish Civil war, the Pools management was handed over to a religious order (the so-called San Juan de Dios order), which used 50% of the revenue for pay-outs. The administration collected 5% of the Pools' revenue, while the other 45% that remained, were reserved for the religious order. When the Pari-Mutual Board was established, the state monopolized the Pools' management and exploitation. Private persons and organizations were prohibited from providing and carrying out betting activities. Those, who failed to comply were prosecuted for smuggling.
From this, it follows sports betting is legal in the country of Spain, but is strictly regulated, nevertheless. Today, the sports betting market in Spain is rumored to be even bigger than that in the UK, a country commonly referred to as the home of sports betting. It's important to note for the past 30 years, both offline and online betting on sports has not been considered a criminal offence.
In 2011, the Spanish Gambling Act was introduced to regulate the market. Before the Gambling Act's introduction, sports betting was regulated by the 17 autonomous communities the Kingdom of Spain consists of. Why was the Act introduced? The most likely answer to this question is to coordinate gambling regulation in the country. Despite that, each autonomous community is allowed to outline its own policies in regard to sports betting and gambling, in general.
The Spanish Gambling Act applies to all forms of betting and gambling, be it in landbased bookmakers or online. The same is valid for television lotteries and games, including those offered by ONCE – a Spanish foundation which aims at raising funds for the blind and people with visual impairment.
The Spanish Gambling Act deals with the advertisement and endorsement of gambling activities, sports betting included. According to the Act, advertising and sponsoring betting providers which operate without the necessary license, is strictly against the law.
In addition, the Spanish Gambling Act is in charge of pools, fixed-odds bets, and exchange betting. The same applies to bets, placed on horse races, random combination games and Raffles. The latter are practically tickets with a potential prize. In-Play betting and bingo are not subject to the Act's regulations, but are not permitted. This prohibition does not apply in some of the autonomous communities, Madrid included.
Online betting is legal in the Kingdom of Spain, but web-based bookmakers, which provide such services to the country's residents are expected to obtain licenses from the respective regulatory body. Since the Act was first introduced, 26 web-based bookmakers have obtained licenses. Some well-known international betting providers are also included on the list. In the next section, you will find more information on betting regulations and restrictions in Spain.
Restrictions
After the Spanish Gambling Act came into force, betting operators were allowed to provide their services on the country's territory only after they have obtained a license. Such licenses are granted by Spain's National Gambling Commission. Once granted, the license is not transferable. In addition, betting providers are expected to pay a certain amount of their revenues as a tax.
According to the Spanish Gambling Act, only online bookmakers that employ the domain ".es" can offer their services to Spanish punters. This way, whenever a Spanish customer enters a foreign bookmaker's website, he or she will be redirected to the .es domain. Punters from the country are recognized by their IP address or by the fact, they log in with Spanish user accounts. After these measures came into force, over 50 illegal betting providers closed down. Web-based bookmakers that failed to comply with these conditions were legally prosecuted. This certainly is one very effective way to control illegal sports betting.
As was said above, legitimate bookmakers are expected to pay taxes on their revenues. Recreational punters are not required to pay taxes, but the same does not apply to professional bettors, whose primal source of income is sports betting. Such punters are taxed on their net profits at the moment. However, those who place bets for recreation only, are not taxed. It all depends on the amount of your profits. Currently, the regulatory bodies in the country, discuss the option of introducing some changes in the laws concerning gambling. If such changes are brought in, they will enable punters to deduct losses from their wins. This is good news, especially for professional punters.
Please note while sports betting is not illegal in the Kingdom of Spain, residents of the country are expected to bet at Spanish operators or online bookmakers which have obtained a permission (read license) to offer their services on the country's territory. Keep in mind the legal gambling age in Spain is 18 years or older.
Popular Sports to Bet on
After the enforcement of the Spanish Gambling Act, the popularity of sports betting in the country increased dramatically. It went on to become the second most popular form of gambling, while lotteries hold the first place. Spanish citizens choose to place their bets on a variety of sports.
Naturally, soccer enjoys the greatest popularity among Spanish punters. As most online sportsbooks offer a decent coverage of all major soccer leagues, punters from the country will easily find events from the Primera Division (also known as La Liga), which is the highest-level league in Spain. Let's not underestimate the fact Spain boasts one of the best national teams in the entire world. Those, who are willing to bet on games from foreign leagues, can do so as the Premier league, the Champions League, Serie A and the German Bundesliga are covered as well. There are numerous markets to place your bets on – home/away/draw, over/under, props and handicap betting are the most popular alternatives. As In-Play betting is available at most web-based bookmakers, punters are enabled to bet on matches, which are still in progress.
However, there many other betting options, including baseball, basketball, golf, cricket, tennis, hockey, volleyball, handball, boxing, motor sports, horse and greyhounds races. Those, who prefer to bet on less popular sports are not left without options, either. A great number of bookmakers accept bets on less known sports such as futsal, floorball, bowls and trotting. Sometimes it's even possible to place a wager on games of chess.
If Winter sports are more to your liking, you will be able to choose between a variety of those – biathlon, ski jumping, Alpine skiing, curling and bandy, among many others. What's so great about online sportsbooks is that they provide you with the opportunity to bet on the go, using portable devices such as smartphones and tablets. In many cases, sportsbooks applications can be downloaded for free directly from the bookmaker's website.
Popular Bookmakers
Though online sports betting is a relatively new phenomenon in the country, it's quickly catching up. Furthermore, there are many international sportsbooks which cater to Spanish punters' needs and preferences. As soon as a bookmaker has been authorized to offer its services to Spanish residents, the latter will be more than welcome to register with an account and join in. Just make sure you create an account with a reliable, legitimate sportsbook.
Respected bookmakers typically list the names of the regulatory commissions, which have issued their licenses. The number of the license should also be displayed somewhere, usually you can find it at the bottom of the home page. Most licensed international sportsbooks accept a great variety of secure and convenient payment methods, so Spanish punters are likely to find an option that suits them.
The following five bookmakers welcome warmly punters from Spain.
Pinnacle Sports
Pinnacle is a reputable brand name well-known by enthusiastic punters from over 200 countries. This is a secure and reliable web-based bookmaker, which operates under a license issued by the authorities of Curacao and Malta. It's considered to be especially suitable for high-rollers.
Pinnacle Sports has other merits as well. It offers high bet limits, especially on wagers placed on soccer games from major leagues – the Premier League, La Liga, Serie A and the Bundesliga. But of course, soccer is not the only sport, available at Pinnacle. The bookmaker's list of options encompasses basketball, boxing, baseball, American football, cricket, tennis, snooker, volleyball, hockey and golf. Surprisingly, badminton is also available, which is not the case with many other betting providers.
Other benefits of betting at Pinnacle Sports include timely payouts, great value odds and small margins. Of course, betting on the go and placing In-Play wagers are possible, too. In addition, Pinnacle helps punters to make an educated bet by providing them with the opportunity to watch different tutorials on sports betting.
William Hill
The name William Hill is associated with many merits – diversity, fairness, respectability, but above all, tradition. It all started over 80 years ago with a single retail shop. Since its inception, William Hill has gone a long way, indeed. Over 600 betting shops bear that brand name at the moment. Today, the popular bookmaker's website is the favorite destination of millions of punters from many different countries and nationalities. Spanish bettors are not an exception.
This popularity is entirely deserved. William Hill offers a wide range of sports and markets to bet on, including golf, hurling, basketball, baseball, American football, soccer, tennis and cricket. Its racebook is comprised of greyhounds, horse and motor racing. Spanish punters are given the option to choose their native language as William Hill is available in Spanish and a number of other languages. Live and Mobile betting are also on offer.
Punters, who experience any troubles can contact William Hill's obliging support team via Live Chat, email or over the phone. The mobile line is toll-free for UK residents, but those who live in another country, will be charged 1 penny per minute. Then again, using the International Freephone is always an option.
Deposits and withdrawals can be processed via Visa, Mastercard and Maestro credit/debit cards, Skrill, Neteller, iDebit, PayPal and many others.
Betfair
Betfair is another prominent name in the industry, which stands for versatility, fair betting environment and competitive odds. But there's one thing which sets this bookmaker apart from the rest – it is the largest (and the first) betting exchange on the internet, launched in 2000. This means punters are allowed to lay a selection by setting their own odds and selling them to others. Winners are charged with a small commission – 5% or less of the winning bets' amount. Of course, bets can be placed while on the move. In-Play betting provides punters with the opportunity to bet on games and races which are actually underway.
Some of the most popular betting options at Betfair are tennis, golf, boxing, soccer, American football, basketball, darts, baseball, horse and greyhounds races. Naturally, there are many other sports you can choose from. Besides, punters can greatly benefit from the generous bonuses and promotions, offered to both new and existing members.
bet365
bet365 is considered one of the largest betting providers in the world. Spanish punters are more than welcome to join in and place their bets at this bookmaker. The latter is licensed and regulated by the Gibraltar Gambling Commission and as such is completely reliable.
Bet365 covers an extensive range of sports – soccer, baseball, hockey, basketball, golf, tennis, volleyball, cycling. Bets can be placed on horse, greyhounds, Nascar and Formula 1 races. In the Winter Sports section, fans will be able to find options like Alpine Skiing, Biathlon and Cross Country Skiing. The odds for the games are available in all three formats, namely American, decimal and fractional. Great news for Spanish punters as they tend to favor the decimal odds system.
Diversity is not the only thing bet365 has to offer. Adequate customer support via live chat, email or phone is available. Other useful functionalities include In-Play betting, Mobile betting, Live Scores and Live Streaming of games and races in progress. Statistics on greyhounds and horses' form and standings are published on regular basis. Those of you, who wish to bet on the go, can download bet365's app or load the website directly from their portable device's browser. The mobile app offers full coverage of all In-Play markets and games.
Bwin
This web-based bookmaker entered the online betting scene a long time ago, in 1999 and was previously known as Bet and Win. This is a completely reliable and respected sportsbook, which gives punters the chance to choose between a wide selection of over 90 sports. Its list of options includes ice hockey, soccer, American football, basketball, baseball, tennis, golf, boxing and volleyball. Those of you, who prefer to place bets on less common sports can always wager on the outcome of a game of chess or on netball, bandy and floorball. Interestingly, swimming is also included on Bwin's list. Sadly, the number of options for racing fans is quite limited as horse and greyhounds races are not available at the moment. However, bets on motorbikes and Formula 1 races are accepted.
The diversity of sports markets and events is not the only reason why punters stop by and bet at Bwin. In addition, the bookmaker is well-known for its competitive odds and its helpful functionalities. These include Live Betting and Live Score. Besides, the latest statistics and sports news are published on the website, which allows for better assessment of teams and athletes prior to placing a bet. Another advantage of betting at Bwin is the fact the website is available in 18 languages and Spanish is one of them.
Bwin is licensed and regulated by the Gambling Commissions of the UK and Gibraltar. There are numerous payment methods to choose from, the most popular options being Skrill, ClickandBuy, PayPal, iDebit and Neteller. Another suitable method is paying via Mastercard or Visa credit/debit cards, though instant banking and bank wire transfers are also accepted.
(Visited 3,963 times, 6 visits today)