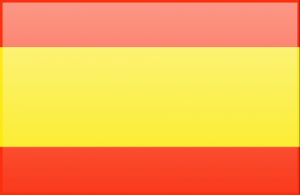 In the past few decades, betting on the outcome of sports events has become somewhat of a global phenomenon. This statement applies to most European countries, and Spain is not an exception. The Spanish are keen sports bettors, and statistics show that this vertical is the primary source of revenue for operators that cater to this market. Their participation in betting on sports is heavily on the rise as the revenues were up by 13.8% back in 2020.
The country has a rich history as far as sports betting is concerned. This is only natural when you consider that several unique sports originated in this country. These include Basque pelota and bossaball. The former is an entire category that encompasses a number of court sports that involve hitting a small ball with a wooden racket or a bat. Such sports bear a certain resemblance to their modern counterparts baseball and tennis. Bossaball, on the other hand, to a great extent resembles volleyball, though elements of soccer and gymnastics are incorporated as well.
Read ahead to learn more about the ins and outs of betting on sports in Spain, the gambling-related acts, the payment methods punters from the country can use, as well as the betting sites that welcome punters from the country.
Find the best Spanish bookmakers here
Historical Overview
Of course, sports have always walked hand in hand with predicting what the outcome of individual games would be. In the past, bets were usually placed on bullfights. This was a common practice whenever a corrida was taking place. In most general terms, the corrida consists of six separate bullfights. Depending on the festival or "la fiesta", this number may vary. Bets were accepted on whether the matador would kill the bull, or it would be the other way around. Such wagers were typically carried out underhand and with great caution.
In many cases, soft-drink vendors and program attendants collected the wagers, thus assuming the role of bookmakers. They were also the ones to set the odds and pay out winning bets. Most times, the skills of matadors were evaluated by appointed referees and, in some cases, by important dignitaries. Bets were commonly placed on which matador would be granted the highest number of points for his technique and skills.
Sports betting gained greater popularity in the 1920s when a wager, called La Quiniela (or The Pools) emerged for the first time. The La Quiniela was a direct result of the launch of the Spanish Football League. Punters placed mutual bets consisting of up to 15 soccer selections – ten on teams from Spain's 1st Division and another 5 on teams from the 2nd Division. In September 1946, the Charitable Sports Pari-Mutuel Betting Board was officially established.
Gambling activities were made legal in Spain back in 1977, and today, the Spanish are given access to a number of betting products, including casino games, poker, and lotteries, among others.
All these forms of gambling are subject to prior authorization or licensing, and gambling enthusiasts should bear in mind that the regulatory framework and the stamps of approval differ depending on whether the betting products are offered over the Internet or offline. Sports betting and wagering on horse races are regulated on a regional and federal level, and to accommodate punters from the country, operators need to apply for a license.
When it comes to lotteries, presently, there are only two companies, one of which is state-owned, that have the needed accreditation in order to sell tickets. Esports and fantasy sports fall outside the scope of the current gambling-related legislation in Spain.
Residents of the country are enthusiastic about a number of sports, borrowed from other cultures. Great Britain, in particular, had a great influence on Spain. It was in the second half of the 20th century, when soccer became the most popular sport in Spain. Betting on basketball, cycling, golf, skiing, motorsports, and tennis is also a common practice among Spanish punters.
With the advent of technologies, the popularity of sports betting increased dramatically. Punters are now able to place their bets on a great number of events and markets without leaving their homes. Additionally, web-based bookmakers tend to offer much better odds.
Other interesting features such as in-play betting, live streaming and live score are also available. As many online bookmakers tend to offer downloadable mobile applications, punters are enabled to place their bets while waiting in line or riding on the bus. Those who don't want to download any applications can conveniently access the bookmakers' websites using their portable device's browser.
Is online sports betting a legal activity in the country of Spain? Read on to find out.
Regulatory Body
Spain has two autonomous cities and 17 autonomous regions, and under the Constitution of the country, the regulatory and other powers are shared between these cities/regions and the state.
The governmental body, which is in charge of the supervision, taxation, and authorization of gambling activities in Spain is the General Directorate for Gambling Regulation (DGOJ), which was formerly known as Spain's National Gaming Commission. The DGOJ also has the power to impose penalties on the gaming operators that provide their services within the country without the required seals of approval. The duties of the General Directorate for Gambling Regulation also include developing basic gaming-related regulations and introducing new calls for public tenders, and granting new seals of approvals to operators.
The DGOJ plays a crucial role when it comes to the protection of gambling enthusiasts as it can resolve disputes between punters and operators. Another core duty of the authority is to protect the interest of vulnerable individuals. Where necessary, the DGOJ can inspect, control, and most importantly, penalize unauthorized gambling.
It should also be noted that the Ministry of Finance and General Government has a sway over state-wide gambling activities. As for the established licensing regime for land-based sports betting, it should be noted that it is variable across the different parts of the country. Yet, betting counters and terminals can only be found in certain gambling locations.
When online gambling is concerned, there are three types of licenses that are given for other games, contests, and bets. The DGOJ can issue the relevant seal of approval to operators only after a public call for the applicant, and up to this date, three tenders have taken place.
When it comes to the different regions, it should be noted that the enforcement and supervision of gambling activities, together with the issuing of licenses, will be in the hands of the different regional competent bodies. On most occasions, the regional finance departments are the ones that control the operations of these regional bodies.
Relevant Legislative Framework
When the Pools first emerged in Spain, the Tax Department used to collect 5% of betting revenues, while the other 95% were used for paying out the winning bets. Later on, the number was increased to 10%. Yet, after the Spanish Civil War, the Pools management was handed over to a religious order (the so-called San Juan de Dios order), which used 50% of the revenue for payouts.
The administration collected 5% of the Pools' revenue, while the other 45% that remained, were reserved for the religious order. When the Pari-Mutuel Board was established, the state monopolized the Pools' management and exploitation. Private persons and organizations were prohibited from providing and carrying out betting activities. Those who failed to comply were prosecuted for smuggling.
From this, it follows that sports betting is legal in the country of Spain, but is strictly regulated, nevertheless. Today, the sports betting market in Spain is rumored to be even bigger than that in the UK, a country commonly referred to as the home of sports betting. It's important to note that for the past 30 years, both offline and online betting on sports has not been considered a criminal offence.
In 2011, the Spanish Gambling Act was introduced to regulate the market. Before the Gambling Act's introduction, sports betting was regulated by the 17 autonomous regions Spain consists of. Why was the Act introduced? The most likely answer to this question is to coordinate gambling regulation in the country. Despite that, each autonomous region is allowed to outline its own policies in regard to sports betting and gambling, in general.
The Spanish Gambling Act applies to all forms of betting and gambling, be it in land-based bookmakers or online. The same is valid for television lotteries and games, including those offered by ONCE – a Spanish foundation that aims at raising funds for the blind and people with visual impairment.
The Spanish Gambling Act deals with the advertisement and endorsement of gambling activities, sports betting included. According to the Act, advertising and sponsoring betting providers which operate without the necessary license, is strictly against the law.
It is interesting to point out that the advertising rules for offline betting vary between the different regions, but, most of the time, operators need to get the permission of the local authorities in order to provide gambling-related advertisements.
In addition, the Spanish Gambling Act is in charge of pools, fixed-odds bets, and exchange betting. The same applies to bets placed on horse races, random combination games, and raffles. In-play betting and bingo are not subject to the Act's regulations but are not permitted. This prohibition does not apply in some of the autonomous communities, Madrid included.
Online betting is legal in Spain, but web-based bookmakers, which provide such services to the country's residents, are expected to obtain licenses from the respective regulatory body. Since the Act was first introduced, the number of bookmakers that have obtained licenses is heavily on the rise. Some well-known international betting providers are also included on the list. In the next section, you will find more information on betting regulations and restrictions in Spain.
Restrictions
After the Spanish Gambling Act came into force, betting operators were allowed to provide their services on the country's territory only after they had obtained a license. Such licenses are granted by the General Directorate for the Regulation of Gaming Activities (DGOJ). This is to say that gaming operators that have applied for stamps of approval from licensing authorities other than the DGOJ are not allowed to service punters from Spain. Once granted, the license is not transferable. In addition, betting providers are expected to pay a certain amount of their revenues as a tax.
According to the Spanish Gambling Act, only online bookmakers that employ the domain ".es" can offer their services to Spanish punters. This way, whenever Spanish customers enter a foreign bookmaker's website, they will be redirected to the .es domain. Punters from the country are recognized by their IP address, and, under the provisions of the Act, virtual sportsbooks are required to use an IP geo-localization in order to prevent non-Spanish users from accessing their platforms. The same also applies to bookmakers that have not received a seal of approval from the DGOJ, as this system should be used in order to prevent residents of the country from registering for an account and placing real-money bets.
In order for foreign operators to apply for a seal of approval from the DGOJ, it is preferable that the company is registered within the European Union and is the equivalent of sociedad anónima (Spanish limited liability company). Another important requirement operators need to meet in order to accommodate gambling enthusiasts from Spain is to ensure that the betting platform undergoes regular checks by an independent certifying agency.
Finally, it is a must for gaming operators to have their main server in Spain in order to ensure that the General Directorate for the Regulation of Gaming Activities will be able to access it whenever this is needed.
After these measures came into force, over 50 illegal betting providers withdrew from the market. Web-based bookmakers that failed to comply with these conditions were legally prosecuted.
As was said above, legitimate bookmakers are expected to pay taxes on their revenues on a quarterly basis. The Gaming Act 2013 introduced a 25% tax on gambling, but this rate was subsequently lowered to 20%. Back in 2019, the Act was amended, and gaming operators that have their headquarters in the autonomous cities of Ceuta or Melilla will not be taxed at 20%, but at 10% instead.
As for gambling enthusiasts, they are required to declare the amounts won while betting on sports or after they have engaged in other gambling activities in their Personal Income Tax return. It should be pointed out that while doing this, gambling enthusiasts are allowed to deduct their losses.
Please note that while sports betting is not illegal in Spain, residents of the country are expected to bet at Spanish operators or online bookmakers that have obtained a permission (read license) to offer their services on the country's territory. Keep in mind the legal gambling age in Spain is 18 years or older.
Popular Odds Format
There are different ways of displaying odds, and while looking for a sportsbook to start betting at, punters should not forget to check the formats the operator offers. Normally, while adjusting the format in which odds are displayed, gambling enthusiasts will be allowed to choose between decimal or European odds, fractional or British odds, and American or moneyline odds. Still, some bookies tend to give gambling enthusiasts an even wider choice of options to select from and implement Indonesian, Malaysian, or Hong Kong odds, as well.
Decimal Odds
The Spanish are in no way different from most other gambling enthusiasts that live in Europe as they also prefer to employ the decimal odds format during their betting session. Interestingly enough, this odds format is preferred not only by gambling enthusiasts from Europe as it is commonly available at sportsbooks that cater to the Canadian, New Zealand, and Australian markets as well.
The decimal odds number can be used to figure out what amount avid sports bettors will stand the chance to get for every €1 they stake. An essential thing to note about this odds format is that the numbers indicate the total payout gambling enthusiasts will stand the chance to collect after their bet is settled, and not the profit. In other words, the calculation is significantly facilitated as the amount punters have staked will already be included in the decimal number.
Let's assume that you are about to bet on a soccer match, and the odds for the first team are 1.68, while the odds for the second team are 4.75. If punters decide to stake €10 on the first team, and their pick ultimately becomes a correct one, the payout they will bag will be €16.80.
Fractional Odds
Fractional odds are not so frequently used by the Spanish, but there are still bookies that operate on the market and offer this format. In fact, fractional odds are commonly referred to as traditional odds and are normally written with a hyphen or a slash.
When punters see an odds listing of 4/1, for example, they should know that they can win €4 against every €1 they wager. To put it another way, the above-mentioned ratio indicates the profit gambling enthusiasts might win to their bet amount. Thus, in addition to the profit of €4, punters will get back the staked amount of €1, which makes for a total payout of €5.
If we presume that punters stake €10 at odds of 4/1, they will get a payout of €50, €10, which is their initial stake, and €40, which is their profit.
American Odds
Preferred mainly by gambling enthusiasts from the USA, moneyline or American odds work differently from the above-mentioned formats. When punters switch to this format, what they will notice is that the odds for the favorite have a negative sign, which should hint them the amount they need to stake to get €100. The positive sign, which stands before the name of the underdog, indicates the amount punters will be in for after staking €100.
Let's assume that the odds for one of the teams are +385, while the odds for the other team are -185. In the first case, gambling enthusiasts need to stake €100 on the team in order to stand the chance to get €385, while in the second case, the amount they need to risk in order to win €100 is €185.
Popular Sports to Bet on
Betting on sports is a permitted activity in Spain, and the industry is growing and developing at a warp speed. After the gambling-related legislation of the country has harmonized with the love of the Spanish for sports, gambling enthusiasts can now freely bet on their favorite sports and events. The betting opportunities are indeed many, but there are several sports the Spanish prefer to stick with.
Football
After the enforcement of the Spanish Gambling Act, the popularity of sports betting in the country increased dramatically. It went on to become the second most popular form of gambling, while lotteries hold the first place.
Spanish citizens choose to place their bets on a variety of sports and soccer enjoys the greatest popularity among punters. As most online sportsbooks offer a decent coverage of all major soccer leagues, punters from the country will easily find events from the Primera Division (also known as La Liga), which is the highest-level league in Spain. Let's not underestimate the fact that Spain boasts one of the best national teams in the entire world and is home to Barcelona and Real Madrid.
Those, who are willing to bet on games from foreign leagues, can do so as the Premier League, the Champions League, Serie A, and the German Bundesliga are normally covered as well. There are numerous markets to place your bets on – home/away/draw, over/under, props and handicap betting are the most popular alternatives. As in-play betting is available at most web-based bookmakers, punters are enabled to bet on matches that are still in progress.
Basketball
Although basketball cannot rival football in terms of popularity, this sport also enjoys a massive following on Spanish soil, not only in terms of viewership, but when it comes to betting action as well. The ACB, which is the domestic basketball league of the country, is hugely followed by the Spanish. The national basketball team has seen considerable success during a number of international competitions, and is often referred to as one of the major European basketball teams.
Handball
Handball is also among the most chosen sports by the Spanish in terms of betting action. Since 1990, the national team of the country has walked off with eight medals in several top competitions. It has triumphed during the Olympics, World Championship, and the European Championship. Liga ASOBAL, which is the domestic handball competition in Spain, is to be seen in the portfolios of many Spain-oriented bookies.
Other Popular Sports in Spain
However, there are many other betting options, including baseball, golf, cricket, tennis, hockey, volleyball, boxing, motorsports, horse, and greyhounds races. Those who prefer to bet on less popular sports are not left without options, either. A great number of bookmakers accept bets on less known sports such as futsal, floorball, bowls, and trotting. Sometimes it's even possible to place a wager on games of chess.
If winter sports are more to your liking, you will be able to choose between a variety of those – biathlon, ski jumping, Alpine skiing, curling and bandy, among many others. Such sports are also sought-after by punters from Spain, and most of the good bookies that cater to the market tend to offer coverage for them. What's so great about online sportsbooks is that they provide you with the opportunity to bet on the go, using portable devices such as smartphones and tablets. In many cases, sportsbooks applications can be downloaded for free directly from the bookmaker's website.
Popular Sports to Bet On Summary
Sport
Pre-match/In-play
Leagues
Football
Yes/Yes
La Liga, UEFA Champions League, UEFA Europa League, Premier League, Serie A, Bundesliga, and Fa Cup, among others
Basketball
Yes/Yes
Liga ACB, Basketball Bundesliga, Lega Basket Serie A, Super League, NBA,
Tennis
Yes/Yes
Australian Open, Davis Cup, ITF Tournaments, French Open, US Open, and Wimbledon, among others
Handball
Yes/Yes
World Handball Championship, EHF Championship League, Starligue, and Bundesliga
Volleyball
Yes/Yes
European Championship League, Liga Pro, and Superliga de Voleibol
Popular Banking Methods
Spain is different from the countries where betting on sports is authorized but certain restrictions are imposed on the payment methods punters are allowed to use. Today, there are no limitations on the deposit and withdrawal mechanisms the Spanish can use while wagering on sports over the Internet. That being said, using cryptocurrencies is unlawful in the country.
Card Payments
Although the majority of the Spain-facing sports betting platforms tend to offer multiple funding options, card payments remain one of the most chosen solutions for top-ins. Mastercard and Visa-branded credit and debit cards are present on the banking pages of a huge number of bookies that welcome punters from Spain, which is to say that they will not be at the least tied down.
What sports bettors should have in mind, however, is that sometimes, using their credit or debit card to funnel funds into their accounts might incur fees.
E-wallets
It is safe to say that the deposit options Spanish punters can decide between are not limited in number, and digital wallets are a method of payment many of them are prone to use. Digital wallets are one of the most frequently chosen payment methods, and there are different reasons for this. In the first place, digital wallets provide significantly higher safety levels when compared to other payment methods simply because no banking information is needed in order to authorize the transfer of funds.
In addition to the fact that gambling enthusiasts will be able to retain their anonymity while betting online, it should be mentioned that the processing times of digital wallets are also up to scratch. While top-ins are immediately executed, withdrawals might take a couple of hours to complete after the transaction is authorized by the representatives of the sportsbook. Besides, payments carried out via digital wallets rarely incur fees, but this depends on the chosen sportsbook.
Most Spain-friendly sportsbooks allow their users to manage their funds through PayPal, Neteller, and Skrill, but their availability varies wildly.
Prepaid Cards
Many punters tend to write prepaid vouchers off while betting on sports online, but using them has some advantages that are worth considering. One of the greatest benefits of the usage of prepaid cards is that the only information punters need to disclose is the unique number of the voucher, which allows them to stay anonymous. That being said, the fact that such payment methods are unavailable for transactions from online bookies is easily not of little importance. Additionally, they are ill-suited for gambling enthusiasts who are more into betting big as the deposit maximums are rather small.
Popular Banking Methods Summary
Payment Method
Fees
Deposit Limits
Deposit Times
Withdrawal Limits
Pending withdrawal time
Withdrawal Times
Visa
Varies
Min €10- Max €10,000
Instant
Min €10-Max €5,000
Up to 48 hours
Up to three business days
Mastercard
Varies
Min €10- Max €10,000
Instant
Min €10-Max €5,000
Up to 48 hours
Up to three business days
Neteller
Fee-free
Min €10- Max €10,000
Instant
Min €10- Max €7,000
Up to 48 hours
A couple of hours
Skrill
Fee-free
Min €10- Max €10,000
Instant
Min €10- Max €7,000
Up to 48 hours
A couple of hours
ecoPayz
Fee-free
Min €10- Max €5,000
Instant
Min €10- Max €7,000
Up to 48 hours
A couple of hours
PayPal
Fee-free
Min €10- Max €8,000
Instant
Min €10- Max €5,000
Up to 48 hours
A couple of hours
Paysafecard
Fee-free
Min €10- Max €1,000
Instant
N/A
N/A
N/A
Trustly
Fee-free
Min €10- Max €10,000
Instant
Min €10- Max €3,000
Up to 48 hours
Up to three days
Bank transfer
Varies
Min €10- Max €30,000
Instant
Min €10- Max €20,000
Up to 48 hours
Three or more days
Mobile Betting in Spain
Mobile betting on sports started to catch on in almost all parts of the world, Spain included, and the growing popularity of betting on the go can be justified with punters' thirst for gambling activities and the openness of lawmakers. It should be noted that mobile and interactive gambling are not regulated separately in the country, which is to say that betting on the go is allowed under the provisions of the Gaming Act.
Punters who fancy a flutter on their favorite sports no matter the time or the place are easily not left without choices as nearly all Spain-friendly bookies facilitate mobile betting. To meet the wants of punters who prefer betting on their tablet or smartphone to betting on their computer, operators offer either downloadable or web apps.
All punters need to do in order to make use of the in-browser apps is to type the bookmakers' name straight into the browser of their tablet or smartphone. Then, they will be redirected to its mobile variant on the spot and will be completely ready to get around with their real-money bets. The biggest benefit of using web apps is that they behave equally well on portable devices that run on Android and iOS.
While looking for a bookie, which satisfies all their requirements, gambling enthusiasts will see that some operators offer downloadable apps that are available on their websites or at the respective app store.
No matter how punters will access the selected sports betting platform, they will be given a choice from the very same line-up of sports and markets. Normally, if the bookie offers statistics and live results, they will also be available to mobile users. The same applies to features like bet-building, in-game betting, and the cash-out option, among others.
Key Aspects of a Worthy Betting Site
Whether you are an avid sports bettor or you are a total novice, you will be quick to notice that no two bookies are exactly the same. The Spanish gambling market is highly competitive these days, and because of the huge variety of options, it might be a struggle for punters to tell the sportsbooks that are worth their salt apart from the rest of the betting platforms. These are some of the features gambling enthusiasts should look for when they put their betting sites of choice under the microscope.
Easy Navigation and Customization
One of the things that make an impression for first-timers is undoubtedly the way everything is organized on the bookie's website and how easy it is to find their way around it. They do not want to be overwhelmed by banners or struggle to find the information they need. If you see that the operator has taken this into account, everything on its website is designed with punters in mind, there are one-click menus, and everything loads fast, the bookie might be worth giving a chance.
Security Measures and Licenses
Another distinctive trait of worthwhile bookies is that they have a seal of approval from the DGOJ, which allows them to legally operate in Spain. The measures the operator has taken to protect the sensitive information of all its users should also be on the list of the things punters need to look into.
Sports Coverage and Market Variety
In order for punters to determine how their preferred sportsbook measures up against its rivals, they should also inspect the covered sports, competitions, markets, and the odds. To ensure that the bookie cuts the mustard, punters should check whether their favorite sports are on the agenda of the bookmaker, whether niche sports are available, and above all, whether the odds are competitive.
Bonuses
The special deals punters will trigger when they join the community of the sportsbook, along with the incentives that are awarded along the way and the ones that are available exclusively to loyal users are another criteria they should add to their list. Naturally, checking the fine print is also among the all-important things to do.
Mobile Support
Worthwhile Spain-friendly bookies do not miss the mark also when it comes to betting on the go. As we said earlier, the majority of bookies that welcome the Spanish are accessible on the go through web or downloadable apps. Yet, it will be up to punters to evaluate the performance of the bookies on their tablets or smartphones.
Customer Care
Lastly, checking whether assistance is offered in Spanish and whether the help desk operates around the clock or for a limited time only is also a must. The availability of multiple channels of communication is of great significance as well, and punters are advised to get a feel for the quality of the customer service in advance.
Popular Bookies
Though online sports betting is a relatively new phenomenon in the country, it's quickly catching up. These days, there are many international sportsbooks that cater to Spanish punters' needs and preferences, but make sure you create an account with a reliable and legitimate sportsbook.
Respected bookmakers typically list the names of the regulatory bodies that have issued their licenses. The number of the license should also be displayed somewhere, and usually, you can find it at the bottom of the home page. Most licensed international sportsbooks accept a great variety of secure and convenient payment methods, so Spanish punters are likely to find an option that suits them.
Here, you will find a list of some first-rate bookies that welcome punters from Spain and deliver in all the departments we already focused on.
William Hill
The name William Hill is associated with many merits – diversity, fairness, respectability, but above all, tradition. It all started over 80 years ago with a single retail shop. Since its inception, William Hill has gone a long way, indeed, and today, there are over 2,000 betting shops. Presently, the popular bookmaker's website is the favorite destination of millions of punters from many different countries and nationalities, and Spanish bettors are not an exception.
This popularity is entirely deserved. William Hill offers a wide range of sports and markets to bet on, including golf, hurling, basketball, baseball, American football, soccer, tennis, and cricket. Its racebook comprises greyhounds, horse, and motor racing. Spanish punters are given the option to choose their native language as William Hill is available in Spanish and a number of other languages. Mobile betting is also on offer, and to power up the sportsbook on their tablet or smartphone, punters need to use one of the downloadable apps or the web app.
Deposits and withdrawals can be processed via Visa, Mastercard, and Maestro credit/debit cards, Skrill, Neteller, iDebit, PayPal and many others. Punters who experience any troubles with their payments or any other aspect of their betting session can contact William Hill's obliging support team via live chat, email, or over the phone.
Pros

An established and reputable operator with a license from the DGOJ
Offers all three odds formats
Offers downloadable apps for iOS and Android-based devices
A varied selection of sports and bet types
The sportsbook is available in Spanish, and payments can be executed in EUR
Cons

Limited customer service hours
The navigation around the sportsbook is challenging at times
Betfair
Betfair is another prominent name in the industry, which stands for versatility, fair betting environment, and competitive odds. But there is one thing which sets this bookmaker apart from the rest – it is the largest (and the first) betting exchange on the internet, launched in 2000. This means punters are allowed to lay a selection by setting their own odds and selling them to others. Winners are charged with a small commission – 5% or less of the winning bets' amount.
Betfair accepts bets also by mobile users, and to kick off their betting session on the go, they first need to download and install the app for iOS or Android-based devices or simply switch to the mobile version of the bookie straight from the browser of their handheld device.
The in-play betting opportunities allow punters to bet on games and races that are actually underway, and this option is available for a great number of sports, including football, tennis, ice hockey, and cricket, among others.
Some of the most popular betting options at Betfair are tennis, golf, boxing, soccer, American football, basketball, darts, baseball, horse and greyhounds races. Naturally, there are many other sports you can choose from. Besides, punters can greatly benefit from the generous bonuses and promotions offered to both, new and existing members.
Pros

Offers in-game betting and cash out
A varied selection of sports
Available to mobile users through downloadable apps
Licensed and regulated by the DGOJ
Offers bonus incentives
Cons

Offers only fractional and decimal odds
Cashouts can take longer with some payment solutions
Bet365
Bet365 is considered one of the largest sports betting providers in the world, and was set up back in 2000. Spanish punters are more than welcome to join in and place their bets with this bookmaker as the operator has a seal of approval from the gambling commission of the country.
The bookie covers an extensive range of sports – soccer, baseball, hockey, basketball, golf, tennis, volleyball, cycling, etc. Bets can be placed on horse races, greyhounds, Nascar, and Formula 1 races. In the winter sports section, fans will be able to find options like Alpine Skiing, Biathlon and Cross Country Skiing. The odds for the games are available in all three formats, namely American, decimal, and fractional. Great news for Spanish punters as they tend to favor the decimal odds system.
Diversity is not the only thing bet365 has to offer. Adequate customer support via live chat, email or phone is also available. Other useful features include in-play betting, live scores, and live streaming of games and races in progress. Statistics on greyhounds and horses' form and standings are published on a regular basis. Those of you who wish to bet on the go, can download bet365's app or load the website directly from their portable device's browser. The mobile app offers full coverage of all sports and markets, which ensures that mobile users will not miss out on the action.
Pros

Offers bet builder, edit bet, and cash-out features
Caters to mobile users through a web app and downloadable ones
Offers in-game betting
Open-account and other bonus deals
Accepts payments through e-wallets, credit/debit cards, and bank transfers, among others.
Cons

The navigation around the sportsbook might be hard at times
There are complaints about the live streams
Codere
Codere is a fully-fledged sports betting platform, which welcomes not only punters but fans of casino games, as well. The operator has a long-standing experience, but back in 2014, Codere went live also over the Internet. It is not surprising that the bookie has grown to prominence and is so frequented by Spanish punters as its catalog of betting options is indeed ample.
Some of the sports that are available for betting at Codere include football, esports, American football, rugby, snooker, tennis, horse racing, and greyhound racing, to name a few. Best of all, the majority of these sports also appear in the in-play section. The betting markets available at Codere do not disappoint either, which promises that its members will have a good time, no matter what they are interested in.
To lure in new users and retain the attention of the existing ones, the operator has prepared an extensive line-up of juicy bonus incentives. To take part in any of them, punters should first top-up their accounts using one of the many banking solutions the operator accepts. While moving funds to and from Codere, gambling enthusiasts can rely on Paysafecard, Neteller, Skrill, PayPal, Bizum, MuchBetter, Mastercard, and Visa, among others, which indeed is a good assortment of options.
Betting on your favorite sport is painless even if punters switch to the mobile version of the sportsbook or install one of the dedicated apps.
Pros

Accepts multiple payment solutions
Offers lines for more than twenty sports
Accessible on the go
Offers in-game betting
Multiple channels to get in touch with the support hosts
Cons

Punters cannot view the available bonuses prior to registration
Low limits on deposits
Betsson
Betsson is a betting platform, which is associated with multiple products, including a sportsbook, casino, and poker room. It is a Swedish company with a wealth of experience, which caters to a slew of markets, the Spanish included. Once punters power up the bookie on their device, it will immediately load in Spanish, and after they hit the registration button, they will be allowed to set up their accounts in EUR.
The operator is dedicated to offering punters lots of betting opportunities, and to remain competitive, Betsson accepts bets on basketball, tennis, football, boxing, handball, and cycling, to name a few. The live betting tab garners much attention, and for a reason, as the betting options it contains are fairly diverse. Beyond the variety of sports, the bookie gives its users much of a choice when it comes to the features they can access, including bet builder, cash-out, and live streaming, among others.
Betsson does not underperform when it comes to bonus deals and promotions, and there are incentives for first-timers and returning users alike.
It is safe to say that the operator has also fine-tuned its cashier as Spanish punters can handle their payments through a number of banking solutions, including PayPal, Visa, Paysafecard, bank transfer, Mastercard, and Skrill, among others.
Pros

Offers live betting
A varied selection of banking solutions
Many sports-related bonuses
Offers bet builder, cash-out feature, and live streaming
Multiple channels to get in touch with the help desk
Cons

Cashouts might have long pending times
Payments are not always commission-free
Unibet
Unibet is a preferred choice for avid sports bettors from Spain, and there are good reasons why. Along with sports betting, registering for an account at the platform also means that gambling enthusiasts will gain access to multiple other products, including casino games and poker, which renders it a go-to option for the Spanish who have a liking for different betting activities.
The sportsbook is a perfect choice for punters who want to have the full confidence that they are using the services of an established and trustable bookie, as the operator has been in business since 1997, while the seal of approval from the DGOJ allows it to cater to the Spanish market.
To make betting an activity punters will look forward to, the operator has provided an adequate variety of events and markets for them to choose between. The bookie offers lines for sports and leagues that are widely available in Europe and other parts of the globe, including football, tennis, greyhound races, Formula 1, volleyball, and golf, among others.
The operator is undoubtedly set out to provide enough options when it comes to in-game betting, as sports like tennis, basketball, and football are all featured there. Best of everything, all bonus incentives, and the sports and market variety, are all accessible on the fly, thanks to the downloadable apps the bookie boasts.
Pros

Offers fractional, decimal, and American odds
Offers downloadable apps for betting on the move
Extensive sports and markets portfolio
Multiple channels to get in touch with the help desk
Strong sports bonus deals
Cons

Limited range of payment solutions
A great number of restricted territories
888sport
888sport is one of the most trusted and frequented sports betting platforms by punters from Spain. In fact, this is one of the most recognizable brands not only in Spain, but in many other regulated markets, and the bookmaker is renowned for its reliability, massive portfolio, and whopping bonus deals.
The operator's commitment to providing an unequaled betting session to its users becomes evident right away, especially once punters examine the line-up of covered sports and events. The sports that have made their way to the portfolio of the operator are aplenty, and some of the most chosen options are football, tennis, American football, boxing, rugby, motorsports, and basketball, among others.
Members of the bookie should not look past the features 888sport has on its agenda, as along with in-game betting, they can also benefit from the bet builder, cash-out-feature, and watch live streams of the games they prefer.
After opening their account, gambling enthusiasts will be treated with different special deals that, without a doubt, will spice up their betting session. The variety of sports-related bonuses is indeed extensive, and the offers are tailor-made for first-timers and returning users.
Those who prefer to use their smartphones or tablets to punt can access the complete list of betting markets, bonuses, and features either through the web app or using one of the downloadable apps.
Pros

An adequate number of payment solutions
Accessible on the go through a web app and downloadable apps
Offers live streaming, bet building, and cash out
Vast sports coverage
A respectable and licensed operator
Cons

The navigation around the sportsbook is not always quick and hassle-free
Sometimes it might be a struggle to get in touch with the support hosts
LeoVegas

LeoVegas is also a big name on many gambling markets, counting the Spanish. What punters should expect from LeoVegas is quality betting, no matter the sport they are interested in. The secret of winning more and more punters over is undoubtedly providing them with a wide and varied catalog of sports, and the operator was quick to notice this. Betting on football, tennis, cricket, basketball, and rugby, among others, are all options the sportsbook offers.
The bookie knows how to ensure that its users will have quality time, and because of this, allows them to go for live betting and watch live streams.
The operator undoubtedly knows how to encourage its users to engage in the betting action, and the slew of special deals LeoVegas has introduced goes to prove this. The award-winning bookmaker does not underperform when it comes to betting on the move. To see to it that punters can freely have a flutter on the sports they most enjoy at any time, the operator has presented downloadable apps.
The help center of the sportsbook also deserves the attention of punters, and if the comprehensive FAQ page does not contain the information they need, they should use the live chat functionality or write the support hosts an email.
Pros

Offers live streams and forecasts
Offers live betting
There are several ways to get in touch with the support agents
The sportsbook is accessible on the go
The deposit and withdrawal limits might work well for all punters
Cons

Cashouts might take longer
The payment methods LeoVegas accepts are rather limited
Allows betting on portable devices
Betfred
Betfred is yet another Spain-friendly sports betting site gambling enthusiasts should not look past if they are currently on the lookout for a bookie to join. It is one of the longest-established and most reputable bookmakers on a global scale, and it has the approval of several regulatory authorities, the DGOJ, included.
Once punters romp through the registration, they will get the opportunity to bet on dozens of sports, including basketball, tennis, baseball, greyhound races, rugby, motorsports, and football, to name a few. To perk up the stay of its users, the operator facilitates in-game betting, allows them to watch live streams, and go for multi-betting. Additionally, the PickYourPunt feature allows gambling enthusiasts to build the bet they prefer and get their price on the spot.
The operator has put its best foot forward also when it comes to rewarding its recruits and returning users. For this reason, taking a look at the available bonus deals from time to time is a must for members of Betfred.
Bookmakers can ill afford to overlook the preferences of mobile users, and Betfred is perfectly aware of this. To instantly access the entire sports catalog, users of the platform simply need to switch to the web app.
Pros

Offers all three major odds formats
The help desk operates around the clock and on weekends
Cashout requests are approved within up to 24 hours
Offers live streams and live betting
A sufficient sports and market coverage
Cons

Few payment methods
The ceiling on deposits with some payment methods might not fit the preferences of high-rollers
Sportium
Offering everything from sports betting to poker, Sportium is undoubtedly on the right lines with all products the operator boasts. The bookmaker has quickly grown to prominence, and today, the face-to-face betting points it has in Spain exceed 3,000.
It is the official La Liga bookmaker, but this is not to say that its portfolio is all about betting on football. The operator has covered a number of exciting competitions gambling enthusiasts enjoy watching and betting on, and lines are offered for all major boxing, tennis, basketball, esports, motorsports, and rugby events. Members of the sportsbook will have the opportunity to watch a number of live sporting events, thanks to Sportium TV, and even place bets while the games pan out. Punters will have all information they might need during their betting session as results and statistics will be at hand all the time.
To spur punters on to register for an account and continue using the sportsbook, the operator has prepared several juicy bonus deals. The bonus schedule of the bookie is undoubtedly a busy one, which might make many gambling enthusiasts impatient to get on board.
Members of Betfred can make the best out of their betting session even on the fly by using the downloadable apps for iOS and Android-powered devices.
Pros

Provides odds for many sports and events
Facilitates betting on the go
Payments to and from Betfred are commission-free and can be carried out via multiple banking methods
A good range of bonus deals
Offers some of the most sought-after betting features
Cons

The withdrawal limits could be higher
The only accepted currency is EUR
The help desk does not work 24/7
(Visited 6,397 times, 1 visits today)