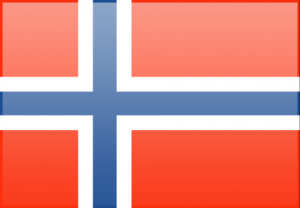 Placing a bet on the outcome of sports events has never been easier than it is today. Basically, the only requirement is to possess a computer, connected to the internet. There are numerous international web-based sportsbooks that welcome punters from different nationalities and Norwegians are not excluded.
As a matter of fact, sports betting enjoys great popularity in the country, which is not surprising as Norwegians cherish a deep love for sports.
Find the best Norwegian bookmakers here
Historical Overview
According to the Norwegian Penal Code from 1902 only lotteries and games of chance that were offered by special license holders were legal at that time.
Horse racing emerged in the country in the second half of the 19th century, when trotting race meetings were held on a regular basis. In 1986, the country even won the Elitloppet, the premier harness racing championship in Europe. Not so long after that, in 1927, betting on horse races was legalized. Today, there are about eleven trotting race tracks in Norway.
Norway is the country of origin of two unique sports, the first one being Telemark skiing. This sport is named after the Telemark region and combines elements and techniques from Nordic and Alpine skiing. The second sport, which originated in the country, is speed skating. It started in 1916 but was officially featured in the Winter Olympic Games in 1924. Needless to say, some of the best speed skaters in the world are Norwegians.
Betting on the all-time favorite, soccer, also has quite long traditions in Norway. It was in the 1930ies when the first British football pool companies established their agents in the country. However, their activity grew more significantly after the Second World War when, aiming at larger turnovers, the companies started to allocate part of their profits for research and funding some state projects. About the same time, the national lottery company, Norsk Tipping, was established.
As Norwegians are very enthusiastic about sports, betting is hugely popular in the country. Trotting, soccer, cross country skiing, and hockey never fail to generate a market which calls for strict regulations on behalf of Norwegian authorities. In the next section, you will find information on current laws regarding sports betting in the country.
Regulatory Body
The Norwegian Gambling and Foundation Authority is a public regulatory body that reports to the Ministry of Culture.
The Gambling Authority regulates all gambling activities in the country. The supervision extends mostly to Norsk Tipping (gaming) and Norsk Rikstoto (totalisator betting) that are the only entities having exclusive rights to provide commercial gambling services in Norway as a consequence of the Norwegian gambling monopoly.
Among the activities of this regulatory body are the issuance and withdrawal of authorizations for gambling activities under the Lottery Act. The Norwegian Gaming and Foundation Authority is entitled to impose administrative sanctions in case it assesses there is a violation of the national gambling legislation. Furthermore, the Regulation on the Prohibition against Payment Provision for Gambling without Norwegian Authorisation empowers the Gaming and Foundation Authority to enact orders for refusing electronic payment transactions to and from particular companies.
Norwegian punters can be sure that they are not violating the law when betting via foreign-based online sportsbooks since the Norwegian Gaming and Foundation Authority is not responsible for regulating their activity. However, if the regulatory body appraises that such an operator is particularly targeted at Norwegian punters, it can force specific restrictions.
The key function of the Foundation Authority is to secure that the Norwegian foundations are loyal to their purposes and operate legally. We mention it in this part of our review since part of the online sportsbooks' and casinos' revenues are allocated to public causes run by these legal foundations.
Relevant Legislative Framework
Is sports betting legal in Norway? Unfortunately, there is no straightforward answer to this question. It would be best to begin with a brief history of sports betting and gambling regulation in the country. Over the past century, most forms of gambling, including sports betting, have been deemed illegal in Norway. Even though punters are allowed to bet on the outcome of sports events, such activities are regulated by the state and can be conducted only on state-owned bookmakers or websites.
Lottery Act
According to the Norwegian Lottery Act, providing a lottery within the country is only allowed if the company has a specific state license. Furthermore, such a license can be issued only to entities that are established with a humanitarian and socially beneficial purpose.
Totalizator Act
The Totalizator Act was introduced in 1927. Its main purpose was to legalize betting on horse racing in the country. The state-owned company Norsk Rikstoto was authorized to supervise and conduct horse races wagering throughout the country. Norsk Rikstoto literally means "Norwegian National Tote" and is responsible for all parimutuel betting on animal races in the country. Equine racing is the only form of racing allowed in Norway. This means bets can be placed on trotting and gallop races only.
Gaming Act
The so-called Gaming Act was enforced in 1992. Another monopoly was established as Norsk Tipping was officially authorized to take over sports betting, national lotteries, and all other forms of gambling. It's important to mention, Norsk Tipping has existed since 1948, but at the time was responsible for soccer pools only as this was the only type of sports gambling in the country. When the state took over the company in 1992, the latter was granted permission to provide online poker games for Norwegian residents.
In simple words, Norwegian punters can bet legally only at Norsk Tipping and Norsk Rikstoto (for horse racing). That is, if they wish to comply with the strict laws of their country. In 2008, sports betting (and gambling in general) at international websites was officially declared illegal. Two years later, in 2010, the Payment Act of Norway was introduced. The Act instructed banks in the country not to carry out any transfers to and from foreign gambling companies.
Nevertheless, punters from Norway continue to bet at licensed bookmakers, based in other countries. Most web-based bookmakers accept customers from Norway and even process payments in their currency, the Norwegian Krone. Such activities are practically deemed illegal by Norway's authorities, but no measures have been taken to prevent them from happening. Besides, as said above, licensed bookmakers based in other countries cannot be expected (or forced) to comply with Norwegian jurisdiction. Such attempts have proven to be unsuccessful so far.
In 2020 the Ministry of Culture introduced a proposal for legislative changes in the field and put them under public consultations. If it is approved, the Gaming Scheme Act, Totalisator Act, and Lottery Act will be merged into one joint act. Nothing significant will change for punters. However, the Gaming Authority is expected to be assigned stronger rights to enforce the gambling legislation, especially concerning internet providers.
Restrictions
As you can see, those who wish to stick to legal betting are left with hardly any options as Norsk Rikstoto and Norsk Tipping practically have a monopoly on the Norwegian market. The country's Penal Code of 1902 includes two sections (298 and 299) where it is explicitly stated partaking in games of chance, offered by unlicensed providers is considered a criminal activity. The same applies to sports betting as it cannot be deemed a game of skill. Punters have no control over the final outcome of sports events.
Also, Norwegian bettors might experience some difficulties in funding their accounts and withdrawing their winnings from international bookmakers. As was mentioned already, the Payment Act of 2010 prohibited banking institutions in the country to process transactions to and from "offshore" bookmakers. It matters not whether the betting provider is land-based or web-based. Either way, there is a good chance Norwegians will fail to complete such transactions if they use credit or debit cards. Funds can be processed only to and from Norsk Tipping and Norsk Rikstoto websites.
That being said, taxation should also be taken into account. Of course, a tax is imposed on the revenues of the two state-owned companies, Norsk Rikstoto and Norsk Tipping. The state collects 3.7% of Norsk Rikstoto's gross profits per year. In most countries, the profits punters have accrued through betting are not taxed, but this is not the case in Norway. And the worst part of all is that it does not matter how much money you have won. This is the Norwegian law in theory, but in practice, authorities are reported to impose taxes only on punters with massive profits. Besides, this applies predominantly to poker players. Recreational sports bettors have no reasons for concern.
Such government restrictions aim at controlling and preventing gambling addiction. One way to achieve this is to limit punters' betting options. Whether or not such tactics are effective is a whole different matter. After the Payment Act was passed in 2010, the Norwegian Gaming Board conducted a survey to determine whether the number of punters battling gambling addiction has decreased. It turned out the number has actually increased to 2.1%. In comparison, the same survey was conducted in 2007 and the percentage was lower – 1.35%. The country's government has outlined a plan to block IP addresses of foreign bookmakers. The goal was to make regulations easier by restricting punters' online access to international sportsbooks.
The legal gambling age in the country also needs to be taken into consideration. Only Norwegians over 18 years old are allowed to place bets on sports events or partake in other forms of gambling. Of course, this legal age also applies to those Norwegian punters who register and bet at international online bookmakers.
As Norsk Rikstoto and Norsk Tipping are state-owned organizations, they are regulated and must comply with the jurisdiction of the Ministry of Culture and Church Affairs. The Ministry is responsible for deciding at what times of day and how much money Norwegian punters are permitted to bet.
Popular Odds Formats
There are several mandatory conditions to be met if you want to be a successful punter who enjoys fun and at the same time safe betting experience. Probably, the most important one and the thing you must begin with, is to understand perfectly the way odds are displayed. There are three common odd formats that can be met in every online sportsbook around the globe. They include decimal odds (popular mainly in Continental Europe), American odds (in North America), and fractional odds (in the United Kingdom).
Online sportsbooks that operate on the territory of Norway use the decimal odds format by default. If for any reason this is not the case, the bookie usually provides an automatic odds converter that will allow you to use the format you are most familiar with.
The decimal odds format is very popular mainly because it is very easy to understand what it means. This format simply shows how much you will win for every €1 you have wagered. The number indicates your total payout including the amount of your stake. Let's look at one example. The odds for Brann winning their next match in the Eliteserien is 4.1 and you wager €10. If your bet is successful, you will receive $40 in your account balance.
Popular Sports to Bet On
Norwegians are avid sports fans and disciplines like soccer, ice hockey, horse racing (mainly trotting), and all kinds of winter sports attract the attention of both spectators and punters. Despite the multiple uncertainties and legislative restrictions, sports betting in the country is one of the most popular online activities in Norway today.
Soccer
Soccer is undeniably one of the most popular sports in Europe but enjoys massive success in Norway, too. The country boasts some talented soccer players. Its citizens take a great deal of pride in their compatriots who managed to make it in various Premier League teams. In fact, most bets are placed on this sport as the country's citizens enjoy backing their national team.
Another popular alternative is betting on games from the Norwegian League, commonly referred to as Tippeligaen. As we've mentioned, many Norwegian players compete for major European leagues, such as the English Premier League. That is why bets are commonly placed on events from the EPL. Fortunately, established bookmakers offer extensive coverage of events from all major European leagues, so punters will not struggle to find a soccer match to bet on.
Ice Hockey
With over 10,000 registered players, ice hockey ranks among the most widely practiced sports in the country. The most famous Norwegian hockey player is probably Mats Zuccarello who has been part of the NY Rangers, Dallas Stars, and now is one of the stars of Minnesota Wild in the NHL.
This, logically leads to strong interest from bettors and the online bookies keep this in mind. They enable placing bets on matches from the Norwegian Get Ligaen as well as from lots of other domestic leagues and international tournaments.
Winter Sports
Winter sports, in particular, are especially popular, which is completely understandable as the weather conditions in the country allow for such activities to take place. Some of the most popular winter disciplines in Norway are cross country skiing, biathlon, and ski jumping. Norwegian punters demonstrate a great interest in winter sports and the good news is many online sportsbooks have a separate section for them. Except for the popular categories, less popular options like bandy are also available.
Horse Racing
As far as races go, the country's citizens are particularly fond of harness racing, commonly referred to as trotting. This type of race involves horses racing at a specific gait – either a trot or a pace. The horses are harnessed to a two-wheel cart (a sulky), where the driver is seated. In many instances, the drivers employ whips to control the horses' gait, but in Norway, their use is not permitted.
Luckily, Norwegians whose favorite betting choice is horse racing, have multiple markets at their disposal. The sportsbooks that accept punters from Norway feature numerous events from all parts of the globe.
Popular Sports to Bet On Summary
Sport
Pre-match/In-play
Leagues
Soccer
yes/yes
Norwegian Eliteserien, UEFA Champions League, UEFA Europa League, Premier League, World Cup, etc.
Ice hockey
yes/yes
Norwegian Get Ligaen, NHL, Finnish SM-Liiga, Slovak Extraliga, Russian KHL, etc.
Winter sports
yes/yes
Alpine Skiing World Cup, Biathlon World Cup, 4 Hills, Lillehammer, Davos, Salt Lake City Speed Skating, etc.
Horse racing
yes/yes
Polar Cup, Oslo Cup, Marseille, Musselburgh, Ludlow, Turf Paradise, Woodbine, etc.
Handball
yes/yes
REMA 1000-ligaen, Champions League, EHF Cup, World Championships, Allsvenskan, etc.
Popular Banking Methods
Usually, when local punters use mainly foreign-based online sportsbooks they have the advantage of using numerous payment methods typically supported by the operator. This unfortunately is not the case with Norwegian bettors. The local legislation cannot prevent them from betting via major betting brands but imposes strict restrictions on the payment solutions.
The latest legislative amendments caused the most popular eWallets providers Skrill and Neteller to withdraw from the Norwegian market (January 2021) which is a great disappointment. We must clarify that this applies only to transactions related to gambling activities. Regular transactions continue to be executed. While local punters can still use credit & debit cards and bank transfers, it is more reasonable to look for other suitable payment solutions.
ecoPayz
Norwegian punters are now left with very few alternatives. These include ecoPayz, Paysafecard, and Boku. Although ecoPayz has not gained much popularity in Norway till now, the absence of Skrill and Neteller will probably change that fact. A major advantage of this payment solution is the high level of security it provides. All transactions are secured against cyberattacks and data infringements. EcoPayz allows for instant deposits and fast withdrawals of amounts usually ranging between €10 and €30,000.
Boku
What is Boku? This is one of the most flexible payment solutions which enables you to make safe deposits to your account by charging the amount to your phone bill. Online sportsbooks usually do not charge you extra for Boku deposits, but since this is not statutory, always check the payment terms of your betting operator. The maximum you can deposit via Boku per day is €30, either at once or in separate transactions of €10 each. No withdrawals are possible through this mobile payment solution.
Paysafecard
Another option Norwegian punters still have for funding their accounts is Paysafecard. In its essence, this is a prepaid voucher or card that can be bought in a local store and spent online. It is popular among users for whom anonymity is of great importance as it does not require a bank account or a credit/debit card. What is specific about withdrawals is that you can cash out only if you have a My Paysafe account. If you have topped up your balance via a physical voucher, you will have to choose another withdrawal method.
Popular Banking Methods Summary
Payment Method
Fees
Deposit Limits
Deposit Times
Withdrawal Limits
Pending withdrawal time
Withdrawal Times
Credit & debit cards (Visa, Mastercard)
Up to 10%
Min €5/Max €40,000 per transaction
Instant
Min €5/Max €30,000 per transaction
24 hours
1-5 business days
ecoPayz
Up to 6%
Min €10/Max €30,000 per transaction
Instant
Min €10/Max €30,000 per transaction
24 hours
48 hours
Boku
Free
Max €10 per transaction/€30 per day
Instant
N/A
N/A
N/A
Paysafecard
Up to 3%
Min €5/Max €1,000 per transaction
Instant
Min €5/Max €1,000 per transaction
24 hours
48 hours
Bank transfers
Varies
Min €10/Max €150,000 per transaction
2-10 business days
Min €10/Max €50,000 per transaction
48 hours
2-10 business days
Mobile Betting
Despite the limited number of options, sports betting remains one of the most widespread forms of recreation in Norway. Many residents of the country resort to creating accounts at foreign sportsbooks, where they are able to choose between a greater variety of markets and sports events. In addition, online bookmakers offer very competitive odds, which are frequently updated to remain accurate. Interesting and useful features like Live Score, Live Streaming, and In-Play betting are also available in most cases. As many web-based bookmakers have downloadable mobile applications on offer, Norwegian punters can place bets while on the move, which further adds to the convenience and flexibility of their betting experience.
Mobile betting is one of the few areas in which Norwegian punters have all the options that all other bettors around the world have. Even the state-run Norsk Tipping provides its users with dedicated mobile applications for both Android and iOS devices. They enable Norwegian punters to place their bets on different sports and casino games as well as to participate in online lotteries.
Despite the options offered by Norsk Tipping, most local punters prefer to bet via any of the reputable international betting brands that accept bettors from Norway. They all have great in-browser apps that in most cases are equally functional with the main website and allow for a smooth betting experience. Another advantage is that mobile versions do not take up any space on your device's memory but still allow you to bet on the go.
Those who prefer downloadable apps should check if their preferred betting operator has developed such an application. If this is so, and in most cases it is, the punter just has to download the application for free and start betting.
Key Aspects of a Worthy Betting Site
There are so many online bookmakers on the market that finding a worthy sportsbook may be a really tough task. Abundance is generally considered an advantage, but especially if you are a novice and you have countless options in front of you, you may get lost or come upon an unsuitable bookie.
First of all, you need to have at least a general idea of what you are looking for and what you expect from your online sports betting experience. We have compiled some key criteria that we consider being essential when deciding whether to start betting through a certain sportsbook or not. Go through them, add something if you need to, and we are sure that you will find the best possible Norwegian-friendly bookmaker.
Security and Licenses
Of course, before you join any web-based sportsbook, you must make sure it is reliable, secure, and licensed. One way to find out whether your bookmaker of choice is legitimate is to check whether or not its license number is displayed at the bottom of the page. Reliable sportsbooks stand out with greater transparency and are more than willing to provide such information.
Payment Methods
As was said above, because of the 2010 Payment Act, Norwegian banking institutions are prohibited from processing transactions to and from foreign betting operators. However, such restrictions apply only to payments conducted via credit or debit cards. Thankfully, most betting providers accept a decent selection of safe and convenient payment methods. Punters from Norway are advised to use eWallets (unfortunately without Neteller and Skrill since January 2021) to fund their accounts or withdraw their winnings.
Bonuses and Promotions
All other things being equal, what should tip the scales towards one bookmaker or another is the set of promotional offers it provides. Our recommendation is to pay more attention to the bonuses intended for regular bettors since they will give you an idea of what to expect if you decide to stay with the bookie for long. Top online sportsbooks entice their patrons with different loyalty or VIP programs as well as various reload, refund, and insurance promotions.
Sports Coverage
No matter how innovative an online sportsbook is and how many reliable licenses it holds, if it does not feature events from your favorite sport or the coverage is scarce, you better move to the next one on your shortlist. Sports betting is meant to be fun, isn't it? So, if you are an avid Norwegian fan of ice hockey for example, check if the sportsbook lets you place bets on matches from the Norwegian Get Ligaen in addition to the NHL and the major international tournaments.
Customer Support
Last but not least, always examine the ways you can contact the customer support team. At some point in your betting, it is possible to experience some difficulties – account issues, delayed withdrawals, inactive bonus features, etc, and it is important to have someone to help you. The best online bookies provide customer care 24/7 via live chat, email, phone, and some other channels. It is a good idea to read real customers reviews and understand how punters are treated by the operator you are about to start using.
Popular Bookies
Norwegian punters are welcome to join foreign bookmakers, despite the restrictions imposed by the state. At this point, there are no reported cases of residents of the country being prosecuted for betting at international sportsbooks. Such bookmakers are regulated by other countries' jurisdictions, so naturally, Norwegian laws do not apply to them.
Below is our list of ten premier web-based bookmakers, suitable for Norwegian bettors.
bet365
When it comes to sports betting, there is one name that is impossible to miss – bet365. This sportsbook's popularity is entirely justified – it offers a plethora of markets, great odds, extensive coverage of all major leagues, and last but not least, fairness and security. The best part of all is that Norwegian punters are welcome to join in the fun and register at bet365. What is more, the bookmaker provides them with the option to select and use their own currency – the Norwegian krone.
Other useful functionalities punters can enjoy, include In-Play betting and Live Streaming. There is always the option to place a bet while on the move as bet365 is available in a mobile format. This means the website can be loaded directly in your portable device's browser. Then again, punters are able to download bet365's mobile app from the website. The app works on Blackberries, Windows, Android, and iOS-based devices.
Bet365's list of sports is mind-blowing, to say the least. Some of the options include soccer, American football, golf, cricket, tennis, boxing, darts, snooker, basketball, baseball, among many others. There's a separate Winter Sports section where Norwegian punters can choose between Alpine skiing, biathlon, and their favorite – cross country skiing. Bets on all of the aforementioned sports are accepted on events in play, too.
The bookmaker is completely reliable – it holds licenses issued by the UK and Gibraltar Gambling Commissions.
Pros

Available in the Norwegian language
Vast selection of sports to bet on
Various reliable licenses
Dedicated mobile apps for Android and iOS
Live Streaming Highlights
Cons

Verification procedures are quite slow
Accounts of successful bettors are quickly restricted
Sometimes, the website loads slowly
Scarce payment options
BetVictor
BetVictor is another prominent name in the online sports betting industry. This bookmaker's history started sixty years ago, in 1946, when Victor Chandler founded the company. More importantly, punters from different countries and nationalities are welcome at BetVictor and Norwegians are not an exception. Although they are granted access to the bookmaker's website and can create accounts, it's important to note credit or debit cards issued by Norwegian banking institutions are not accepted as a method of payment. Nevertheless, punters from Norway have other payment solutions to choose from. They can fund their BetVictor accounts via e-wallets like those provided by PayPal and ecoPayz.
BetVictor stands out with an amazing array of betting opportunities. Some of the sports included on the website are soccer, tennis, golf, cricket, snooker, rugby, baseball, basketball, and ice hockey. Racing fans can choose from several options, including UK and US horse racing, greyhounds racing, motorcycling, speedway, and Formula 1 races. Thanks to the Result Service (you will find it at the very bottom of the sports menu), fans can keep track of the latest statistics and scores.
In addition, punters can use to their advantage useful functionalities such as the Live Betting Scoreboard. The latter features tons of helpful information – video, scoreboards, times, etc, which can be used as a guide before placing an In-Play bet.
Pros

Various bet types
Excellent horse racing section
An abundance of betting markets
Fast transactions
24/7 customer support
Cons

Slow verification procedures
No Norwegian language version
A long list of restricted countries
Lack of Auto Cash Out
Pinnacle
Pinnacle is an established web-based sportsbook, which is considered especially suitable for high-rollers as its bet limits are much higher than usual. And the best part is Norway is not on Pinnacle's list of restricted territories, which means punters from the country are welcome to join.
Betting at Pinnacle comes with a number of other advantages as well. For instance, the odds on offer have a greater value in comparison to those offered by some other sportsbooks. The payouts, especially those for soccer are fast. Pinnacle is well-known for its smaller margins, too. Additionally, this is one of the few sports betting websites which accepts arbitrage bets. Other types of bets available at Pinnacle are teasers, match-ups, parlays, outrights, handicaps, and totals. Of course, Live betting is also an option.
The list of events you can bet on is quite comprehensive as it consists of about twenty sports. The most popular alternatives are soccer, American football, tennis, golf, hockey, cricket, basketball, and baseball. Less popular sports like bandy and badminton also receive sufficient coverage. Punters who demand greater flexibility can place their bets wherever they are as Pinnacle is available in a mobile format. Bettors can download the mobile application from Google Play or AppStore for free or use the mobile version of the main betting site.
Pros

Basketball and soccer teasers
Excellent eSports category
Arbitrage calculator
Available in 15 languages including Norwegian
Detailed betting rules section
Cons

No welcome bonus offer
Complicated download procedure
Lack of live streaming
No betting on horse racing
Only one free withdrawal per month
Paddy Power
Paddy Power is a favorite betting destination among punters with higher expectations and greater demands. This bookmaker is based in Ireland but is licensed, and regulated by the Gambling Commission of the UK. There are many reasons why Paddy Power enjoys such tremendous popularity among sports fans. For example, the betting provider is well-known for its Money Back specials, free bets, and other generous promotional offers.
In addition, there is an outstanding variety of markets and sports events to choose from. Bets can be placed on sports like golf, hockey, basketball, American football, tennis, and baseball. Fans of less conventional sports are able to bet on water polo, netball, and squash. Races are covered extensively, too – horse, greyhounds, and motor racing are available. You can find events from all major soccer leagues.
Interestingly, Paddy Power is very popular for its "novelty" bets. These are placed on events that have nothing to do with sports. For example, punters can attempt to predict who the next mayor of London would be. Placing a bet on this year's probable Nobel prize winner in Literature is yet another alternative. The options at Paddy Power are practically unlimited. What is more, they have a friendly customer support team that is available 24/7 via live chat.
Pros

Diverse betting markets
Vast selection of horse racing events
Fast and simple registration procedures
Downloadable mobile applications
Convenient bet calculator
Cons

Available to a limited selection of countries
Obvious prioritization of the UK betting market
Many restricted countries
Some users report unstable performance of the mobile app
Accepts transactions only in EUR and GBP
NordicBet
There is a good chance Norwegian punters have already heard of NordicBet. This is not surprising as the bookmaker is designed especially to cater to the needs and preferences of punters who reside in Sweden, Norway, and Denmark. As the name itself suggests, this sportsbook is rooted in Scandinavia. It operates under a license, issued by the Maltese Gaming Authority.
The sportsbook covers events from all major leagues, including the Premier League, La Liga, NHL, NFL, NBA, and ATP. Special attention is paid to premier Scandinavian leagues like the Norwegian Tippeligaen, the Swedish Allsvenskan, and the SM-Liiga. In many cases, bets can be placed on games from lower divisions, too. Trotting, Formula 1 races, and motorsports are covered exceptionally well.
NordicBet's range of markets is quite impressive. The most popular wagers are those placed on games in play and pre-match bets.
Top events from the NBA, WTA, Ligue 1, and Serie A can be watched in real-time via the Live Streaming service that is available free of charge. Punters can greatly benefit from features such as Live Score and Bet History. Betting while on the go is also possible since NordicBet has a downloadable application on offer.
Pros

User-friendly layout
Bet Builder feature
Comprehensive statistics information
Personalized price boosts
Dedicated mobile apps for Android and iOS
Cons

No sports welcome bonus
Too strict with sharp bettors
Transaction fees on some payment methods
Sports coverage is not as diverse as with other bookies
Slow withdrawals
Betsson
We can safely say that Betsson is one of the industry leaders in the Scandinavia region. The sportsbook is licensed by the Malta Gaming Authority and also holds a local license issued by the Republic of Ireland's Regulatory Bodies. The platform features an easy-to-use layout suitable both for novices and experienced punters.
Three are the main features that punters can use for enhancing their betting – Cash-Out, Bet Builder, and Live streaming. You can use the cash-out option on a selection of pre-match and events with fixed odds wagers only. For all features, there is a detailed rules description which can be very helpful.
Norwegian punters can place their bets on hundreds of events in soccer, basketball, ice hockey, tennis, handball, volleyball, etc. The betting platform has a separate horse racing section that covers events being conducted in Norway, Sweden, the UK, Ireland, Australia, the USA, and some more countries. If you type in the name of a horse in the search section, you will get access to some useful statistical information.
Bettors can contact the customer support team by live chat and email. They can also request a call back with the typical response time ranging between 15 and 60 minutes.
Pros

Available in the Norwegian language
Bet Builder
Lots of horse racing events
Live streaming
24/7 customer support
Cons

A long list of restricted countries
No greyhounds
Relatively high minimum withdrawal amount
Long verification procedures
Some service fees on deposits and withdrawals
Betsafe
Betsafe is among the most popular online betting platforms that accept punters from Norway. Bettors can perform their favorite pastime regardless of the device used since the sportsbook is available as a downloadable mobile application for Android and iOS and also provides an excellent mobile version of the main site.
The A-Z list located in the left column of the main page reveals that the bookie features events from both popular sports and niche disciplines. Punters can place a variety of bet types on soccer, ice hockey, basketball, eSports, tennis, MMA, boxing, darts, cricket, and many more. As regards soccer, the betting markets for some matches go way beyond 500.
One of the best things about Betsafe is that the sportsbook has a great in-play section usually featuring events that you can sort according to their popularity or alphabetical order. Logged-in users can also use the high-quality live streaming service.
Betsafe has a well-structured help center where you can find the answers to most of the general questions you can think of. Part of the Responsible gaming section is a short self-assessment test that shows how close you are to having a gambling problem. In case you do not find the information you are looking for, you may contact a representative of the customer care team by live chat, email, or phone.
Pros

Good selection of sports to bet on
Very good soccer category
Short-term and permanent promotions
Extensive statistics section
Dedicated apps for Android and iOS
Cons

Quickly restricts the accounts of successful bettors
Complex bonus rules
Slow withdrawal process
Some users report problems contacting the customer support
22Bet
22Bet is a European online sportsbook that has been constantly improving since its establishment in 2017. Its aim is to serve as many punters as possible and that is why its website can be explored in almost 60 different languages, including Norwegian. Odds are displayed in the decimal format by default but users can easily change it to fractional, American, Hong Kong, Malaysian, or Indonesian.
The online sportsbook provides Norwegian punters with multiple events to bet on every day. This online bookie does not put special focus on a certain range of sports but rather provides for extensive coverage of lots of disciplines. The ones with the greatest number of betting markets are soccer, horse racing, ice hockey, and eSports. Experienced punters will be satisfied by the range of bets they can place – handicaps, individual player statistics, number of penalty cards in a given game, etc. If these are not challenging enough, bettors have the option to combine multiple wagers into a single parlay.
Punters at 22Bet can spice up their betting experience with the multiple bonuses and promotions offered by the bookie. All newly registered users are eligible for a welcome bonus, while loyal punters can take advantage of different reload and refund promotions, an accumulator bet boost, and some more lucrative proposals.
Pros

Vast selection of betting markets
Very good horse racing category
Diverse bonuses and promotions
Norwegian language version of the website
Asian Handicaps
Cons

Quickly restricts successful bettors
Many country restrictions
Payouts are slow in peak hours
No live streaming
ComeOn
The ComeOn online sportsbook already has more than ten years of experience. This is one of the not so many bookies that uses a modern design approach which is considered an advantage by many Scandinavian punters and other users mainly from Europe. The website features a sophisticated layout with a grey background and unobtrusive accents in white and green.
The sportsbook is arranged in such a way that you can easily find all the information you need, even if you come across this betting platform for the first time. Punters can choose between a great variety of bet types on multiple pre-match and in-play events. Unfortunately, the ComeOn sportsbook does not provide live streaming, but apart from that, everything available is of high quality.
ComeOn has several enticing features that contribute to a more exciting betting experience. The bookie has a Free Bet Club where bettors gain free bets for wagering on combos. They can also benefit from the Cash-Out, Yourbet, and Combo Boost features. There is also the Pulse Bet option, which enables you to bet on a goal to be scored in the next 1 or 5 minutes.
One of the few downsides of the sportsbook is that it charges you extra if you make more than two withdrawals per month. This is particularly unfavorable for sharp bettors and that is why they often prefer switching to another betting site.
This online bookie takes good care of its loyal users by awarding them benefit points for every €1 wagered. After collecting a certain amount of points, punters can exchange them for free bets or other bonuses in the ComeOn shop.
Pros

Intuitive betting platform
Variety of sport-specific promotions
Live results section
Multiple bet types available
Yourbet feature
Cons

Customer support is not 24/7
Processing fees for some transactions
Lack of live streaming
Many restricted countries
LeoVegas
LeoVegas is a brand initially established as an online casino that subsequently extended its portfolio and now offers a strong sportsbook service. What is characteristic of this sports betting platform is that it provides a very good leagues and events coverage of the usual favorite sports – soccer, basketball, tennis, horse racing, and some US-popular disciplines. On the other hand, you can find several niche disciplines on the betting site but with scarce events to bet on.
The casino origin of LeoVegas is probably most obvious in the website's Promotions section where the greater part of offers are related to casino games. However, sportsbook users can still benefit from a welcome bonus, weekly accumulator profit boosts, and special offers on live bets.
We are slightly puzzled by the approach taken to the design of the site. It looks quite obsolete and clumsy. What is more, you cannot flawlessly navigate through the different sports disciplines but need to use the browse sports tab and then look for the sports in the list that appears in front of you.
The casino and sports betting products of LeoVegas are licensed and regulated by the Malta Gaming Authority, the UK Gambling Commission, and Spelinspektionen in Sweden. In 2019 LeoVegas managed to obtain authorization granted by the Dirección General de Ordenación del Juego (DGOJ) in Spain.
Pros

Wide selection of betting markets
Norwegian language version of the website
Cash prizes and free bets
BetBuilder
No maximum withdrawal limit
Cons

A long list of restricted countries
Obsolete website layout
No dedicated statistics section
Slow verification procedures
Some users report difficulties contacting customer support
(Visited 2,830 times, 1 visits today)