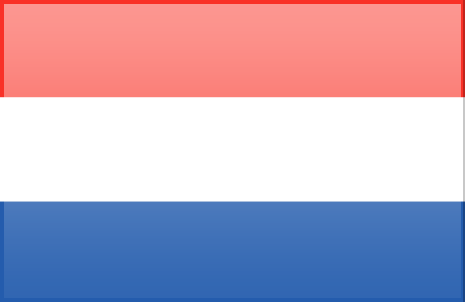 The Netherlands is a country best known for its tulip fields, windmills, wooden shoes, and innovative water management. Even though the country is not especially popular for its sports activities, they are deeply ingrained in Dutch culture. This statement is further supported by the fact that out of 16 million residents, 4.5 million are registered in one of the 35,000 sports clubs in the country.
As we all know, the Netherlands' citizens are avid cyclists since bicycles are the preferred method of transportation there. That is why cycling is one of the most popular sports in the Netherlands.
What one might be thinking about at this point is how the Dutch fare when it comes to the regulation of offline and online gambling activities. In this article, we will discuss the pieces of legislation that deal with betting on sports, the most suitable payment solutions for Dutch punters, the odds formats they lean towards, the sports they are most interested in, and the bookies that offer lines for the fan-favorite sports.
Find the best Dutch bookmakers here
Historical Overview
The first evidence of organized sports betting in the country dates back to the 18th century. It all began when the national state lottery, called the Nederlandse Staatsloterij, was founded in the distant 1726 in the city of Hague. Interestingly, the Netherlands' lottery is considered to be the oldest state lottery in the entire world. It was at this time when the country's Parliament introduced lottery games for the first time. The Staatsloterij operates to this very day, not to mention it continues to enjoy tremendous popularity among residents. In fact, half of the country's population participates in the games, available at the lottery.
Unfortunately, at the turn of the 20th century, betting on sports and all forms of gambling were completely prohibited in the country. The only gaming options Dutch players were left with were those provided by the Staatsloterij. Several decades later, in 1961, sports betting was once again declared legal and was monopolized. Placing bets at horse racing events was allowed. In the 1970s, the monopoly was extended to encompass casino games.
Of course, the growing popularity of gambling activities called for stricter regulations. That is why the Netherlands Gaming Control Board was officially introduced in 1996. Its purpose is to monitor gambling activities and control the monopoly in the country.
The advent of technologies further contributed to the popularity of sports betting. In the 1990s, the Dutch government made several attempts to regulate such activities by passing a law prohibiting banks in the country to process transactions to and from foreign bookmakers. The attempts failed, as Dutch banking institutions ignored the ban since they believed it violated the citizens' rights.
For the past two decades, online sports betting has been considered illegal, especially if punters placed their wagers at international sportsbooks. Up until recently, there was only one online betting provider in the Netherlands, which was allowed to legally offer its services to Dutch punters. Its name is TOTO and it is run by monopoly operator De Lotto. However, in 2013, the Dutch government took steps to legalize betting at foreign providers, after they are granted licenses, of course.
Regulatory Body
As we explained earlier, the Gambling Authority or Kansspelautoriteit is the body which deals with all gambling-related matters in the Netherlands. The NGA is the only authority which can issue licenses to gaming operators and ensures the compliance of gaming and betting products with the provisions of the Betting and Gaming Act 2021. This is an independent administrative body, the members of which are appointed and dismissed by ministers. That being said, the members of the Board of Directors are the ones to make all important decisions. Additionally, the Advisory Committee on Objections, which has an independent chairman.
As for the organization of the NGA, the departments it consists of are six in total, and their scope of work includes enforcement, operation, legal and development, supervision and provider, supervision and consumer, and communications, governance support, and international affairs.
What is important to note is that under the legislation of the country, it is irrelevant whether the gambling activities originate in the Netherlands or outside the country as they are regulated likewise. Thus, it is irrelevant whether the gaming operator has seals of approval from other licensing authorities or whether the company is headquartered in the EU or EEA.
The NGA regulates casino gaming, bingo, and poker, no matter whether such products are offered over the Internet or offline. Betting on sports, horse race betting included, is also controlled by the Gambling Authority. The same also applies to wagering on fantasy sports in the Netherlands.
The Gambling Authority of the country is rather stringent, and it turns out that in the past few years, the independent body has started to tighten its grip on gaming operators. It started to crack down on authorized operators, as well as affiliates, and make steps to guarantee better protection for vulnerable groups.
Relevant Legislative Framework
When it comes to online sports betting, the country's authorities are not very liberal. Until recently, Dutch punters had been permitted to place bets only at the Dutch-run online sportsbook, TOTO. Thankfully, things changed for the better, as in 2015, the government introduced some amendments which rendered wagering at international sportsbooks completely legal. The country's coalition, consisting of two parties, namely the VVD and the Labor Party, reached an agreement to liberalize the online gambling sector by allowing foreign sportsbooks to offer their services to Dutch residents.
Naturally, the said web-based bookmakers are expected to apply for a license that is to be issued by the country's authorities. As we said already, gaming operators that have the approval of foreign accrediting authorities are not allowed to accommodate punters from the Netherlands, and, in order to do so, they need to get the approval of the NGA. In spite of the fact that such betting sites are prohibited in the country, the ban was largely ignored by both punters and betting providers.
Fred Teeven, the Netherlands' Minister of Justice, specified in a statement, the applicants will have to comply with "very strict conditions" if they wish to be issued a license. The idea of banking institutions blocking transactions to and from foreign betting operators was also revisited. At the end of 2015, the first foreign providers were expected to apply for their licenses. Meanwhile, the Remote Gambling Act in the country, came into force at the beginning of 2015, after it has been revisited.
Before that time, gambling activities in the country were controlled by the Betting and Gambling Act of 1964. Under its provisions, while proceeding towards gambling activities, the authorities were led by the illegal unless licensed approach. As for the taxes imposed on games of chance, they are set out by the Betting and Gambling Tax Act 1961. The Remote Gambling Act, which was passed back in 2019 ultimately came into force in April 2021, and aimed at amending the aforementioned acts, and introducing the licensing regime in the country.
It should be noted that there are two types of seals of approval operators that target the Dutch gaming market can apply for depending on whether they will offer games of chance or betting on sports. Even after the Act was passed, betting on non-sports events, spread betting, and online lotteries are still illegal. Betting on virtual sports, esports, and fantasy sports is legal, but there are certain conditions to be met.
The Remote Gambling Act enables punters to place bets at fixed odds. Live betting and parimutuel betting are also allowed. Dutch bettors should note they are permitted to bet on the outcome of sports events only. The so-called "exotic" wagers are not allowed. The same is valid for spread betting, which remains illegal in the Netherlands.
One of the aforementioned "strict conditions" is that the betting provider should have a stationary seat in the EU or EEA (the European Economic Area).
The international betting providers are also expected to redirect customers from the Netherlands to a special domain, ending in ".nl". This should serve as a sufficient indication that the gambling activities at the website are monitored by the NGA. Licensees are required to take adequate measures to bring the risk of gambling addiction to the absolute minimum. To do so, sportsbooks should provide information on the risks of addiction, which are to be written in a comprehensive and simplified manner so that punters can understand them better. The suggestion of the Gambling Authority is to list the possible risks gambling poses, as well as to give punters the option to do a test on possible addiction problems.
It is also worth mentioning that along with the above-mentioned acts, there are a number of decrees and secondary acts that should be given due attention while examining the gambling legislative framework in the country. As a result of all legislative changes that were introduced up to this date, the gambling market of the Netherlands is populated by private and state-run entities that have clearly defined segments.
Restrictions
Licensees are expected to meet a great number of criteria in order to obtain a permission to operate on the Dutch market. We have already mentioned some of them in the preceding section. However, it is important to note that online sportsbooks are required to pay taxes on the revenues they have accumulated by providing their services in the country. This is imposed by the Betting and Gaming Tax Act. The betting providers must pay a tax amounting to 29%, while locally approved operators will face a levy of 1.95% of their gross profits. It should be noted that depending on each individual case, bookmakers might be required to pay some additional taxation, such as value-added tax and corporate income tax. Depending on the gaming products the operator offers, a 10% contribution of bets placed on horse races and harnesses for the current month, given that the events take place in the Netherlands.
Each licensee should contribute to a special fund designed to help people who battle with gambling addiction. Punters, on the other hand, are not required to pay taxes on their winnings.
In addition, the licensees should make a copy of all transactions in a special reference data bank and provide them to the NGA, whenever they are needed. Another requirement is user accounts verification. Before a Dutch punter can place a bet, they will need to verify their identity by funding their account. This way, it will be easier to trace back whether the bank account number and the punter's name coincide. Presenting a scanned copy of one's ID card or passport may also be needed.
The above requirements will make it easier for authorities and betting providers to prevent minors from engaging in gambling activities on the Internet. Keep in mind only persons who are 18 years old or older can legally participate in such activities.
Something important to note is that at the beginning of 2021, the NGA instituted new rules that should prevent gaming operators from attracting Dutch punters and players using national symbols such as windmills or tulips. Additionally, operators need to ensure that punters from the country will be taken straight into the .nl versions of their platforms, and will be prevented from accessing the .com domains. Many operators were unsatisfied with the stricter control, and some of them even went on to withdraw from the market.
It turns out that lawmakers have also pushed for the introduction of a ban on overseas betting sites that do not offer the native language. Please note that punters can access the promotional deals bookies offer only if they are over the age of 24.
Popular Odds Format
Naturally, while being on the lookout for an event to wager on, punters want to have the full confidence that the return they will stand the chance to get will be worth the effort. In order to achieve this, punters should take their time to acquire the knowledge they need in order to understand how odds work and how to properly read them depending on the chosen format.
Decimal Odds
The odds display, which is predominantly used in Europe, is the decimal, and as it turns out, Dutch punters also prefer to stick with this format. In view of the popularity of the format among punters from the country, it stands to a reason that the bookies that face the market tend to offer the decimal display.
When gambling aficionados adjust the settings of their sportsbook of choice to display the odds in decimal format, the prices they will see will look like this: 2.8, 4.5, 1.7, and so on. The reason for the popularity of this odds display not only among punters from the Netherlands but from many other parts of the globe is that they can calculate their potential return in a walk.
This way of displaying the odds is exceptionally straightforward, and to work out the payout a correct pick will bring, gambling enthusiasts will be required to multiply the amount they intend to stake by the value of the odds. The most essential thing punters should remember about this odds format is that while making these calculations, the amount one will see will contain the money they have risked.
Let's presume that punters are about to stake €10 at odds of 4.6. If the game pans out the way gambling aficionados think, they will be offered a payout of €46. When we remove the initial bet of punters, we get that their profit will be €36.
American Odds
American odds is another of the many odds displays that are used by bookmakers, including some of the platforms that accept users from the Netherlands. In spite of the fact that this is not the most widely available format in which bookies showcase the prices they offer on events and competitions, it does not hurt if punters learn how it works.
When gambling aficionados opt for American odds or moneyline, they will see that the outcomes of the game are expressed using plus and minus. Let's assume that the odds of team A are +140, while the odds of team B are -154. If gambling enthusiasts want to bet on team A, they will stand the chance to get €240 for every €100 they risk. Thus, if the staked amount is €10, the payout they will be in for will be €24, their initial bet of €10 and their profit of €14.
Betting for team B means that for every €154 punters stake, their potential payout will be €100. Thus, if they go for betting €10, the amount they will get will be €16,49.
Fractional Odds
Another widespread odds display is the fractional, and while using it, the value of the odds will indicate the ratio between the winnings punters will bid fair to get to and the staked amount. Thus, if we presume that sports bettors have just staked €1 at odds of 4/1, the potential payout will be €5, €4 profit and their bet of €1.
Popular Sports to Bet on
Although the Netherlands is predominantly popular for its tulip fields and windmills, betting on sports events also enjoys wild success among residents of the "Lower Countries". Several surveys indicate Dutch punters spend between €250 and €800 million on online sports betting per year.
The available data also suggests that football is the most followed sport in the country as over 40% of people are interested in such games. Formula 1 is the second most followed sport, and next come tennis, basketball, darts, athletics, and swimming, among others. Fortunately, the Netherlands-based punters will be spoiled for choice as they will find lines for these sports within the portfolios of many bookmakers.
Football
Of course, most people bet on soccer events, which is understandable as the Netherlands' national team is largely considered to be one of the best in the world. Many wagers are placed in their domestic league, called the Eredivisie. Nevertheless, soccer fans often choose to back international teams from the English Premier League and the Spanish La Liga.
Interestingly enough, football has a long history in the Netherlands as there is evidence that such games were played for the first time towards the end of the 1870s. The success of the national football team also contributes to the growing popularity this sport enjoys, and it has appeared in the finals of the FIFA World Cup three times.
Hockey and Volleyball
Hockey and volleyball come in second and third place. This can be partially attributed to the fact the 2014 Hockey World Cup was held in Hague. The Dutch team has won the Cup three times, so it is only natural for Dutch punters to back their national team.
Field Hockey is hugely popular among the Dutch, and their men's national team is among the most successful on a global scale. They have won the Hockey World League once, The Champions Trophy eight times, The Hockey World Cup three times, and the Summer Olympics two times.
Cycling
As bicycles are a common means of transportation in the country, it makes sense cycling enjoys a great popularity as a competitive sport as well. The performance of Dutch cyclists in the Tour de France is marked by great success, so there is a dedicated fan base to bet in their favor.
Horse Racing
Horse racing is the most widespread form of racing in the Netherlands. Each year, from April to November, hundreds of racing fans and bettors congregate at the Duindigt racetrack, located in Hague. The Dutch are obviously quite enthusiastic about racing as bets are often placed on both trotting and endurance races.
Other popular sports are tennis, golf, gymnastics, kickboxing, and speed skating.
Popular Sports to Bet On Summary
Sport
Pre-match/In-play
Leagues
Football
Yes/Yes
Eredivisie, La Liga, KNVB Cup, UEFA Europa League, UEFA Champions League, and others
Hockey
Yes/Yes
EuroHockey Championship World Cup, and Champions Trophy
Basketball
Yes/Yes
Dutch Basketball League, FIBA Europe Cup, the NBA, and Basketball Champions League, among others
Volleyball
Yes/Yes
World Championship, Efe League, Super League, and PlusLiga, among others
Popular Banking Methods
Betting on sports is fun-filled and, hopefully, a rewarding undertaking, but before gambling aficionados dive into it, they should be satisfied that the accepted payment solutions cut it. Most of the time, the bookies that are oriented towards the Dutch market are in the habit of providing their users with a wide variety of deposit and withdrawal banking methods that make for quick and worry-free transactions.
Besides, the worthwhile sportsbooks are unlikely to charge extra fees when punters want to load their account with cash or take their winnings off the sports betting platform. The processing times are worth mentioning too, and while punters will see the deposit amount in their account in the blink of an eye, cashouts are more time-consuming because they need to be authorized by the representatives of the bookie.
Card Payments
Although Dutch punters can decide between many payment processors while betting over the Internet, many of them are in the habit of using their credit or debit cards. Usually, gambling enthusiasts are allowed to upload and withdraw funds from their gaming accounts using their Mastercard or Visa-branded cards. It is safe to assume that gambling enthusiasts are guaranteed to find a bookie, which facilitates card payments as nearly all operators add them to the line-up of accepted payment processors.
The transfer of funds to betting sites is normally lightning fast which allows punters to go for placing real-money bets right off. Please note that payments in the opposite direction are not executed at the same speed and might take several days to complete.
Prepaid Vouchers
The prepaid Paysafecard vouchers are more apt for security-cautious punters as no banking details are required while depositing. Gambling enthusiasts can load their accounts with cash in the safest way possible simply because the only information they will be asked to input is the unique code of the voucher and the amount they want to transfer.
Topping up their gaming account through this payment method means that the preferred amount will reach their account this every minute, and they can immediately take up with the bet placement.
Digital Wallets
The number of sports bettors who choose to deposit and withdraw their winnings using digital wallets is heavily rising. These payment solutions are such crowd-pullers because they allow punters to top up their accounts this instant and cash out their winnings with no delays.
The usage of e-wallets while betting on sports over the Internet has quite the benefits, and some of the top options for Dutch bettors are PayPal, Neteller, ecoPayz, and Skrill. These are the most commonly employed digital wallets, and for a reason, as they allow gambling enthusiasts to carry out payments to and from bookies in next to no time, and most importantly, to have the full confidence that the security of their funds and banking information is guaranteed.
While drilling down the banking pages of most Netherlands-friendly bookies, punters will notice that normally, operators do not charge extra fees on payments executed through the above-mentioned processors.
Other Popular Payment Methods in the Netherlands
Based on online banking, iDeal is easily among the most frequently used payment options Netherlands-facing sportsbooks tend to introduce. In fact, a considerable share of Dutch punters prefers iDeal over the above-mentioned payment methods because of the high levels of security it offers and the quick processing times.
Other deposit and cashout options punters will encounter while placing their bets over the Internet include bank transfer, Klarna, and ApplePay, among others.
Popular Banking Methods Summary
Payment Method
Fees
Deposit Limits
Deposit Times
Withdrawal Limits
Pending withdrawal time
Withdrawal Times
Visa
Varies
Min €10 – Max €15,000
Instant
Min €20 – Max €10,000
Up to 48 hours
Up to three days
Mastercard
Varies
Min €10 – Max €15,000
Instant
Min €20 – Max €10,000
Up to 48 hours
Up to three days
Paysafecard
Fee-free
Min €10 – Max €500
Instant
N/A
N/A
N/A
iDeal
Fee-free
Min €10 – Max €5,000
Instant
N/A
N/A
N/A
PayPal
Fee-free
Min €10 – Max €9,000
Instant
Min €10 – Max €10,000
Up to 48 hours
A couple of hours
Klarna
Fee-free
Min €10 – Max €5,000
Instant
Min €10 – Max €10,000
Up to 48 hours
Up to three days
ecoPayz
Fee-free
Min €10 – Max €5,000
Instant
Min €10 – Max €5,000
Up to 48 hours
A couple of hours
Skrill
Fee-free
Min €10 – Max €9,000
Instant
Min €10 – Max €12,000
Up to 48 hours
A couple of hours
Neteller
Fee-free
Min €10 – Max €9,000
Instant
Min €10 – Max €12,000
Up to 48 hours
A couple of hours
Bank Transfer
Varies
N/A
N/A
Min €20 – Max €10,000
Up to 48 hours
Up to five days
Mobile Betting
The convenience punters enjoy while betting on their favorite sports has seen a significant improvement over the past few years, thanks to the mobile-friendliness of sportsbooks. It should be noted that gaming operators tend to deal with betting on the go in different ways, and, while some Netherlands-friendly bookies offer downloadable apps for smartphones and tablets that run on iOS and Android, others are accessible through web apps.
In either event, in order for gambling enthusiasts to enjoy their betting session to the fullest, they should make sure that their Internet connection is stable.
As for the dedicated apps, avid sports bettors should remember that if the device they plan on using is powered by iOS, they might be given the opportunity to get the app from the App Store or straight from the official website of the bookmaker. This does not apply to punters whose devices run on Android, as the apps designed with such devices in mind will only be available on the sportsbook's website.
If they want to save themselves the hassle of looking for the dedicated apps, downloading, and installing them, punters' best choice is to load the bookie in the browser of their handheld device.
In either event, punters should test out the betting platform to ensure that its mobile variant behaves flawlessly. Naturally, before they switch to betting on the move, they should give the sports catalog, features, and bonuses a once-over. Of course, they should also pay close attention to the way they interact with the sports betting platform, the speed at which everything loads, and how easy it is to wrap their heads around it.
No matter if punters are new to betting online or they have a wealth of experience, they should also check if the bookie has taken special care of its mobile users through tailor-made incentives as thus, they will have the opportunity to add extra free cash to their accounts.
Key Aspects of a Worthy Betting Site
Finding a top-quality sports betting site, which operates in the Netherlands is not that simple because the features gambling aficionados should give a once-see are not one and two. Considering the variety of betting sites that are available in the country, the choice of punters is unlikely to sit just between two operators. Because of this, they should make certain that the Netherlands-friendly bookie they have chosen is up to the mark in terms of reliability, bonuses, sports variety, features, and betting on the go, among others.
Go for Licensed Sportsbooks
It bears repeating that sportsbooks are allowed to operate within the Netherlands, on the condition that they have a seal of approval from the NGA. In view of this, while being on the lookout for a betting platform, which cuts it, punters should make certain that the operator is properly regulated and delivers in when the protection of its users is concerned.
Extensive Sports Variety
While looking for the right sports betting platform, Dutch punters should ensure that the operator has its portfolio sewn up and it contains lines for all competitions they are fond of. Before they get started with their betting session, punters should also look at the range of markets, and if they are interested in live betting, that this feature is also at their disposal.
Many gambling enthusiasts tend to set a great store by the extra betting features that are on tap. If this is the case, they should check whether cash-out and bet-builder are available. Another feature of the worthwhile Netherlands-facing is that they tend to put forward statistics results, and live streams, among others.
Bonus Offers
Many punters lean towards bookies that offer more lucrative regular and limited-time bonus deals, and if this is also the case with you, you should ensure that you will have the opportunity to add extra cash to your balance every now and then. Of course, avid betting fans should ensure that there are sports-dedicated bonuses for recruits and returning users of the sportsbook and that the rules they need to comply with are not impossible to meet.
Accepted Payment Methods
The convenience of the payment and the array of accepted banking solutions are also among the facets of the betting sites that are worthy of attention. Punters should check how robust the list of the available banking solutions is, how long it takes for payments to be processed, and whether fees are charged.
If your preferred funding and withdrawing method are offered by the bookie, the transaction minimum and maximums should also be examined. The pending times for cashouts should be given a once-see as well.
Betting on The Go
Another question gambling enthusiasts should answer is whether their betting platform of choice is mobile-friendly. Check whether there is the need to download extra software in order to kick off their betting or this is possible through a web app. Anyway, punters should test the bookie on their portable device to figure out how well it performs.
Customer Care
The top-rated Netherlands-oriented bookies strive for perfection also when customer care is concerned. Make sure that there are live options and that assistance is offered over the phone and via email as well. It is also advisable to go for betting sites that offer customer care around the clock and even on weekends. The languages in which the help desk can be reached are not of less significance either.
Popular Bookies
The good news is the sports mentioned in the previous section are covered by most web-based bookmakers that welcome Dutch punters. Furthermore, betting providers offer an extensive range of wagering options at very appealing odds. All major sports leagues, such as the NBA, ATP, NHL and NFL are available. Soccer receives even more comprehensive coverage as punters can choose between various events from international and domestic leagues. The most popular options are the Premier League, the UEFA and FIFA Championships.
Punters who bet online will benefit from the useful features most sportsbooks have on offer. In many cases, bets are accepted on games that are still in play, thus increasing the bettors' chances of winning. Online sportsbooks provide their customers with the opportunity to check the latest statistics and scores. Events can be watched online in real time, thanks to the Live Streaming feature. For greater flexibility, many betting providers are available in a mobile format or offer downloadable applications for portable devices.
Of course, before Dutch punters proceed to place their bets, they should first make sure they have registered with a reliable and legitimate sportsbook. One way to see whether your bookmaker of choice is reliable is to check for its license number and the name of the authority which has issued the license. Transparent bookmakers usually publish such information at the bottom of their homepage. Below you can find suggestions for sportsbooks, suitable for Dutch punters.
Bet365
bet365 is without a doubt among the biggest names in the industry. Punters from all around the globe choose to stop and place their bets there. The same applies to bettors from the Netherlands, and the seal of approval from the Gambling Authority allows them to legally do so. There are plenty of advantages to registering for an account at this web-based bookmaker. For instance, bet365 offers a number of useful features, such as in-play betting and live streaming.
The great news is that watching the events in real-time becomes available immediately after punters register for an account. However, punters must bear in mind that they should have funded their accounts or placed a bet within the last 24 hours, if they want to watch the stream.
Another great functionality that is on offer at bet365 is the cash out. It enables punters to withdraw a return before a given game has ended. Bets can be cashed out partially or in their entirety, which is a great way to control your finances and profits.
Bet365 has a mobile version, and the sportsbook can be accessed directly through your portable device's browser. Meanwhile, a downloadable application is also on offer. The latter is compatible with Android and iOS-based devices.
The variety of sports events and markets is truly staggering. Over 30 different sports are included in the sportsbook, so Dutch punters will surely find something that suits their individual preferences. Some of the interesting alternatives include basketball, golf, baseball, volleyball, horse and greyhounds racing, golf, and tennis. Of course, soccer is also present as all major international and domestic leagues are sufficiently covered. Customers from the Netherlands will be able to place bets on events from the Eredivisie.
Pros

Fully licensed operator
Supports mobile betting through dedicated and in-browser apps
A wide assortment of sports and markets
The website is available in multiple languages and supports multiple currencies
Multi-channel customer support
Cons

Delays in cashouts
Wrapping your head around the menus is not always easy
There are complaints about account restrictions
BetCity
Founded back in 2003, BetCity was among the first betting sites that were granted a seal of approval to operate on the Dutch gambling market. This is an all-in betting platform, which is likely to fit the needs and preferences of players and bettors.
The operator goes to great lengths to provide all betting opportunities punters might be looking for, and because of this, fan-favorite sports like basketball, tennis, football, MMA, ice hockey, handball, and volleyball, among others are all featured into its portfolio. Along with the section dedicated to the events that are live now, Dutch punters can also head over to the section for events that are about to start soon, and thus ensure that they will not miss the game they intend to wager on. Fortunately for punters, BetCity does not underperform also in terms of market diversity.
Another reason why BetCity is bound to grab the attention of sports bettors is that the operator has prepared a decent line-up of promotional deals. The available bonus incentives are designed with Dutch punters in mind as many of them are related to domestic competitions, thus making punters' participation all the more thrilling.
In spite of the lack of dedicated apps for tablets and smartphones, gambling enthusiasts who set a great store by mobile betting can have the full confidence that while placing their bets on the go, they will not run into glitches or be prevented from accessing some of the betting features.
Pros

Offers multiple limited-time and regular bonus incentives
The deposit limits might suit the preferences of most punters
Offers in-game betting and live streaming
Fully licensed to accept punters from the Netherlands
Offers several betting functions including bet builder and cash out
Cons

The accepted payment methods are in short supply
Lacking downloadable apps
Holland Casino
Dutch punters who are about to switch to betting on sports over the Internet will have multiple betting platforms to decide between, and Holland Casino is among the premium options. This is a state-run betting site, and the brand name is mostly associated with the 14 brick-and-mortar casinos across the country.
Holland Casinos is celebrated for its rich and varied sportsbook, which covers all major competitions and sports Dutch punters are normally interested in. The highest-ranking sports the bookie offers lines for include basketball, Aussie rules, tennis, football, MMA, rugby, motorsports, volleyball, and handball, among others.
Punters are bound to enjoy their stay because of the abundance of betting opportunities they can decide between. Although there is not such a great number of sports in the live betting section, punters will still see lines for all major sports. If punters have already placed a bet but they have changed their minds, they can make use of the cash-out feature and get back some of the funds they have risked.
The funding options the operator offers are geared towards the preferences of Dutch punters as they can handle their payments using Trustly, Maestro, Visa, iDeal, and Mastercard, among others. The operator does not underperform in terms of the quality of the customer care, and users of the sportsbook can forward their questions at all times and through live chat, via email, or over the phone.
Pros

Offers around-the-clock support via all main channels of communication
An established brand
Offers live betting and cash out
Offers established payment processors
Offers dedicated apps for tablets and smartphones that run on iOS and Android
Cons

The deposit methods are scarce
Limited range of virtual sports options
Jack's Casino and Sports
Jack's Casino and Sports is another betting platform, which enjoys overwhelming approval from Dutch punters and players. There is a good reason why gambling aficionados visit the betting site so frequently as the large assortment of covered sports is likely to cut the mustard for most fans of betting activities. The brand is mainly known for its land-based betting premises, but this is not to say that the interactive sportsbook should not be given a chance.
It is just the other way around as its wide-ranging portfolio contains well over 20 major and niche sports. Wagering on football is undoubtedly among the most preferred options, but once punters are welcomed on board, they will also see lines for rugby, tennis, MMA, basketball, boxing, cricket, and horse racing, among others. The upper limit on winnings is indeed high, while the bet minimums and maximums will be suitable for high-rollers and recreational punters alike.
Beyond the variety of sports, the operator is set out to maintain, the bookie does not underachieve when it comes to the rewards that will be lavished upon its recruits and returning users. If they wish to get more details about the promotions the operator currently runs, they should use the live chat functionality, give the support hosts a call, or simply write them an email.
Pros

ully licensed operator to cater to the Dutch market
uick and easy registration
ffers around-the-clock support
he minimum and maximum bets are wide enough to meet the preferences of all punters
ffers live scores and live betting
Cons

Loads only in Dutch and English
The accepted payment methods are just a few
Bingoal
Gambling enthusiasts who are looking for a betting platform, which combines several betting products should undoubtedly take a look at Bingoal. The sportsbook section is easily above the average, and punters who sign up for an account will be given a choice from dozens of sports to have a flutter on. When they load the sportsbook, gambling enthusiasts will notice that the sports that have made their way to it are in no way insufficient, and tennis, football, basketball, American football, esports, handball, and ice hockey are all covered.
As likely as not, punters will be impressed by the staggering market variety they will enjoy no matter which of the sports Bingoal has covered they prefer most.
The operator has a wealth of experience and is perfectly aware that the odds quality and the variety of the betting markets make the difference. The operator has a strong virtual sports selection, which will easily satisfy the wants of punters.
When they are looking to fund their accounts or cash out their winnings, users of the sports betting platform will have a choice from a number of time-efficient and reliable payment processors, including Klarna, Paysafecard, Neteller, Skrill, Maestro, and Visa. No matter the direction of the transaction, users of the bookie will not face extra charges.
Pros

Offers statistics
Massive market variety
Wide array of covered sports
Offers unique betting features
Established bookmaker with years of experience
Cons

The design of the sportsbook is dated
Limited range of contact channels
Cashouts can be executed only via bank transfer
The sportsbook is available in French and Dutch
TOTO
Online betting on sports is hugely enjoyed by Dutch punters, and because of this, it is understandable that the number of bookies that compete for their attention is on the rise. One of the sites that garner lots of attention from avid sports fans is TOTO, and obviously, this is because of the slew of gaming and betting options it offers.
As likely as not, punters will be impressed by the ease at which they will place their bets when using the dedicated apps or when they power up the bookie on their PCs. TOTO Sports offers downloadable apps, along with the in-browser one, to guarantee punters' freedom at all times.
It becomes evident that the bookmaker is oriented towards the Dutch market immediately after punters land there as the operator has designed a separate section for events in which teams and players from the country take part. A separate section is reserved for the trending competitions that normally enjoy overwhelming attention from Dutch punters.
TOTO boasts a healthy selection of sports, and sports like Formula 1, rugby, handball, football, Aussie rules, and American football, among others, enjoy the greatest approval from punters. There is a vast choice of live betting options, while live streams are offered for nearly all of these sports.
Pros

Caters to mobile users
Healthy sports selection
Offers live streaming, cash-out, and live betting
Multi-channel customer support, which is available around the clock and on weekends
A reputable and fully licensed operator
Cons

Cashouts are not always quick
Very few accepted payment methods
Everygame
Dedicated to offering a fun-filled and rewarding betting experience Everygame is a multi-product platform which takes in players and avid sports fans. This is an established sportsbook, which sets the standards high in terms of odds quality and selection of sports, and its fare of sports includes top sports like tennis, golf, football, basketball, and ice hockey. Dutch punters who register for an account will get access to a slew of niche sports, as lines are also offered for table tennis, cycling, and cricket, among others. Users of the bookie will also have the opportunity to wager on politics and the stock market.
Live betting is among the features, gambling aficionados will find at Everygame, and the best thing is that they will benefit from a multi-match view and will enjoy lots of betting action.
The list of the accepted deposit and cashout methods features payment processors Dutch punters are well used to using while wagering on sports, including Visa, Mastercard, Neteller, ecoPayz, Paysafecard, and bank transfers. Another reason why some punters might be enthusiastic to become members of Everygame is that the bookie is crypto-friendly.
Another cause for the impatience of punters to join the community of the operator is the abundance of bonus incentives they can redeem. Best of everything, the operator does not only prioritize its recruits as there are plenty of offers designed for regular users of the bookie.
Pros

Accepts many banking solutions
Crypto-friendly sportsbook
Wide diversity of sports to wager on
An abundance of bonus incentives
Cons

Some payment methods have low deposit maximums
Some bonuses have too restrictive rules
1xBit
Another Netherland-friendly bookie punters should consider heading over to if they ascribe great importance to the sports selection is 1xBit. The multi-language platform is accessible from a huge number of jurisdictions, and the main reason why it has grown to popularity among Dutch punters is that the operator provides coverage for multiple sports that are popular in the country.
The operator has not missed the mark when it comes to the coverage of major sports as tennis, football, basketball, ice hockey, and volleyball are all included into 1xBit's catalog. The esports zone of the bookie is one of the most extensive punters will find while betting on sports online, and it alone contains more than 30 sports and events to bet on.
The live betting opportunities are in no way inferior to what some of the leading Netherlands-oriented bookies offer. Members of 1xBit can go for in-game betting, benefit from multi-live streams, and live previews.
1xBit has made wagering on the move easy and simple for owners of iOS and Android-based devices, thanks to the downloadable apps they can turn to use. An essential thing punters should be aware of before they register for an account is that the bookie is entirely crypto-oriented and its cashier does not work with fiat currencies.
Pros

Extensive esports zone
Offers statistics, live previews, statistics, and multi-live
Offers downloadable apps for portable devices
Members of the sportsbook are treated with several bonus incentives
Offers UK, US, Hong Kong, decimal, Malaysian, and Indonesian odds formats
Cons

Only accepts cryptocurrencies
No telephone support
Cloudbet
Cloudbet is another crypto-based sports betting platform where Dutch punters are more than welcome. The operator claims that its users will be provided with the easiest way to bet on sports using cryptocurrencies, and rightfully so.
The betting platform is geared towards the needs of punters and players alike, but the operator gets exceptionally high scores for its sports betting zone. The list of the most sought-after sports the bookie offers prices for features basketball, football, tennis, baseball, American football, and virtual sports. Yet, along with these, gambling aficionados will be offered the opportunity to wager on boxing, chess, Aussie rules, floorball, and futsal, to name a few.
If punters are more into betting on horse races, they might be pleased to hear that they can have a flutter on races that are held in Australia, as well as on international ones. In-game betting has developed into a must-have element for most bookies these days, and Cloudbet has not overlooked the fact that many punters have a thing for it. Not to mention that the operator allows its users to select from five odds displays, decimals odds included.
One more reason why Cloudbet is worth the attention of punters, especially if they want to add some extra funds to their balance, is that the operator has a busy bonus agenda.
Pros

Extensive horse race betting zone
Massive market and sports line-up
Offers limited-time and regular bonus deals
Offers decimal, fractions, American, Hong Kong, and Malaysian odds displays
Extensive esports coverage
Cons

The loyalty club is only available to players
Only accepts crypto payments
Does not offer downloadable apps for smart devices
SportBet.one
SportBet.one is a good alternative for Dutch punters who are after sports betting platforms where they can use cryptocurrencies. The operator is committed to offering lines for the majority of the most chosen sports as its portfolio is made of options like cricket, football, hockey, tennis, basketball, American football, rugby, and esports, to name a few. When they jump into the live section, punters will see that most of these sports are featured there, thus promising that they will enjoy a wholesome experience, no matter if they will go for pre-match or in-game wagering.
The betting platform can be loaded in multiple languages, and no matter the device punters prefer to use, they can have the full convenience that placing a bet will be a walk in the park. In spite of the fact that members of the bookie cannot benefit from downloadable apps, they can still access the same solid selection of sports on their tablet or smartphone using the browser-based app.
The quickest way for punters to get in touch with the representatives of SportBet.one is to use the live chat functionality, and best of everything, using it is possible for unregistered users.
Pros

Offers live betting
A healthy selection of sports
The live chat is accessible prior to registration
Quick and stress-free registration
Offers several intriguing bonus deals
Cons

Punters need to register for an account to watch live streams
A limited range of contact venues for the help desk
No downloadable apps
(Visited 3,130 times, 1 visits today)