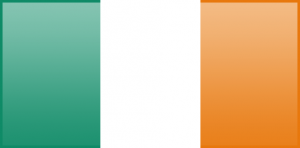 The Irish love betting and it will be an almost impossible task to find an Irishman who does not understand how to place a bet. Sports betting has been engrained in the country's culture for many centuries. The very first gambling legislation was the Betting Act, enforced in 1931, which is related to the taxation and regulation of retail bookmakers in Ireland. Later on, in 1956, the Lotteries and Gaming Act followed – it restricted gambling at casinos, but legalised sports betting.
Find the best Ireland bookmakers here
Historical Overview
Since then, sports betting is enjoying a great popularity in Ireland. Punters were able to place bets on different sports such as football, basketball, horse racing, tennis and so on. One well-known name in the sports betting industry is that of Irishman Barney Curley. He is a professional punter who spent years developing strategies to "get one over" the bookmakers on horse racing.
One major difference between the bookmakers in Ireland and those in the UK, are the FOBTs (Fixed Odds Betting Terminals). These are machines for gaming, which enable punters to bet on casino games, virtual racings and slots. In spite of being very popular, they are very addictive and punters can lose a great amount of money. It is worth mentioning that FOBTs can account for great revenues, which was actually in favour of the UK companies. However, Ireland is one step ahead, because its bookmakers are focused on sports and they do not allow such machines to be present in betting shops.
It is important to mention which sports are most popular in Ireland. Gaelic football is Ireland's national sport and was codified for the first time in 1887. Another game which originated in Ireland is hurling. It is considered one of the most ancient games since it has been played for more than 3000 years.
There are other games that originated in Ireland such as cycle polo, Irish road bowling, Ioman, Camogie and others, but they are played mostly as a tradition and are not so popular. Horse racing has been a common practice in Ireland since 1945, when the Racing Board was founded. As we have mentioned races, we cannot leave out greyhounds races, which began in the year of 1927.
Regulatory Body
The main national authority that deals with sports betting and other gambling activities in Ireland is the Revenue Commissioners (Revenue). It consists of a chairman and two commissioners, all of them having the status of secretary general. Its headquarters is located in Dublin Castle, while there are authority representatives (over 6,600) in all parts of the country. The Revenue grants betting and remote betting licenses as well as licenses for gaming and amusement machines.
Being the Irish tax authority, the Revenue is responsible for the collection of the betting duty that is chargeable on all bets. If wagers are placed by a bookmaker with persons in the State, the tax is 2%. There is a separate 25% state tax for persons who use the facilities of any intermediary to make bets. Furthermore, the Revenue maintains a register of the licensed remote betting companies that operate on the Irish market.
The Department of Justice is responsible for the issuance of certificates of personal fitness to remote operators, and land-based bookmakers not ordinarily resident in the State. Operators must file the relevant applications after publishing an advertisement in two daily, national newspapers. The same applies to terrestrial bookies with the difference that applications must be filed with the Superintendent of An Garda Síochána. Another obligation of this authority is to monitor and inspect the obligations of gambling service providers under the country's anti-money laundering legislation.
Relevant Legislative Framework
Betting Act of 1931 (as amended)
The Department of Finance holds responsibility for the Betting Act of 1931. It stated that sports betting was illegal for people under 18 years, who were not permitted to indulge in any activities related to betting. But in 1956, the legal age for sports betting was changed to 16 at amusement halls or fun fairs. So you can place bets on any sports you like, as long as it is legalised and you are not under legal age.
There are many land-based bookmakers all around the country. You can place bets at more than 1,000 land-based bookies, which offer a huge number of sports events and betting options. With the advent of technologies, online betting has become more popular among the Irish. Online betting and gambling as a whole was forbidden. The Betting (Amendment) Act of 2015 changed the situation by regulating remote (including online) bookmakers and betting intermediaries for the first time. At the moment, there are 61 licensed remote bookmaker operators in the country.
Gambling Control Bill
The Gambling Control Bill was introduced by the Irish government to regulate and control taxes and licenses issued for online betting. Also, it aims to repeal the Betting Act of 1931 as well as the 1956 Gaming and Lotteries Act. The tax payable by online betting intermediaries is currently 25 percent of their commission charges. Both land-based and online bookmakers are expected to pay a tax equal to 2% of their turnover. Operators from foreign countries have the opportunity to offer betting options after obtaining a remote bookmaker's license or remote betting intermediary's license.
The so-called General Scheme of a new Gambling Control Bill (the "Scheme") was due for discussion before the Irish Government in October 2021. Some proposals to be included in the legislative act are ban of free bets, gambling advertising restrictions, establishing a social impact fund, and introducing a new gabling regulator. The relevant draft of the new Gambling Control Bill has yet to be considered by the government.
Restrictions
In order to place a sports bet, you need to be over 18 years old. It is considered illegal to engage in any form of gambling in the presence of kids under 18 years of age. But football pool betting allows people over 16 years old to participate in such activities.
Irish people enjoy betting on sports events, but there are still many restrictions that have been in place since 1931. Betting shops are prohibited to operate after 6.30pm, except from March to August. On the other hand, mobile betting is permitted after that hour, so the rule may be put under question. This is the main reason why the number of betting retailers dropped from 1365 to 952 in the years between 2008 and 2015.
Horse racing is a very popular sport in Ireland. This industry is patronised by the Irish government and can be sanctioned by the state. Greyhounds and horse racing are regulated by the 2001 Horse and Greyhound Racing Act, but the Fixed Odds Betting Terminals are not allowed in public houses or betting shops.
Popular Odds Formats
If you want to have a profitable betting experience, one of the mandatory things is to fully understand the way odds are displayed. The six odds formats usually found among online sportsbooks around the world are fractional, decimal, American, Hong Kong, Malaysian, and Indonesian, with the first three being most widely used.
Fractional Odds
The most popular odds format preferred by the Irish punters is the fractional format. You can also meet it as British odds, UK odds, or traditional odds. The main principle is that it indicates the amount you will gain in case of a successful bet. If you wager €1 on Tottenham for example at odds of 7/1 and they win, you will receive €7 in addition to your stake. Thus, if with the same odds your stake is €100, you will have €800 in your account balance.
This type of odds representation is mainly used by bookmakers that operate in Ireland and the United Kingdom.
Decimal Odds
The decimal odds format is the default format in the rest of Europe plus Australia, New Zealand, and Canada. It is one of the easiest to understand and has some similar features to the fractional format. The main difference is that it indicates the total payout but not the profit. We will use the same numbers as above for better comparison. If you place a successful bet of €100 at odds of 7.1, you will receive €700 in your account balance.
American Odds
This format differs significantly from the previous two and we will now explain why. American odds or moneyline odds are accompanied by a minus or a plus, depending on whether you are backing the favorite or the underdog.
If you bet in favor of the underdog, the odds show how much you will win for every €100 you wager. On the other hand, if you support the favorite, the odds will show how much you must wager in order to win €100. In both cases, you get your stake back.
Popular Sports to Bet on
As it was mentioned above, Irishmen are very fond of sports betting. They have unique preferences in terms of sports and enjoy watching different events. Among the most popular sports, there are some disciplines that are played only on the territory of the country or within big Irish communities throughout the world.
Gaelic football
The national Irish sport is Gaelic football. It has been played in Ireland for hundreds of years. Without a doubt, it is one of the most popular sports in the country. To put it simply, this is a traditional ball game that combines elements of rugby and soccer. Gaelic football is very competitive and exciting and a great number of people back up their favorite teams by placing bets regularly. Betting makes watching the matches even more thrilling, not to mention it could be very profitable, as well.
Hurling
Hurling is another sport, which enjoys great popularity in Ireland and has many dedicated fans. The game has been played for more than 3000 years but was officialized in 1925 when the National Hurling Leagues was established. The sport is very exhilarating and dynamic and is considered to be one of the most fast-paced sports in the world. But it doesn't have a considerable following outside Ireland.
Soccer
Soccer is the most popular sport in the green country, even though the domestic leagues are at a very low level compared to those in Europe. However, Ireland has produced a couple of notable players – Damien Duff, Andy Reid, and Roy Keane. As anyone can agree, soccer is an absolute staple for sports fans and many of them bet on such events almost every day. The Irish are not an exception. They are very fond of soccer and place bets on events from the UEFA European Champions League, England's Premier League, and other international championships.
Horse and greyhounds races
Of course, horse and greyhounds races are very popular in Ireland, too. The best horses and greyhounds as well as some of the most talented trainers can be found in Ireland. In addition, a great number of venues and racetracks are located in the country. Horse racing fans take pride in their talented compatriot, namely jockey Tony McCoy. The annual Irish Greyhound Derby is among the most prestigious races in the world and takes place in Shelbourne Park. There are thousands of Irishmen, who follow, watch and back up their favorite dogs. Every day, millions of pounds are placed as bets on various races.
Rugby
The rugby union teams in Ireland are very good, too. They compete in the Guinness Pro 12 league. The Irish national team managed to reach the quarter finals in 6 out of 7 World Cups and has won the Sic Nations tournaments in 2014 and 2015.
Popular Sports to Bet On Summary
Sport
Pre-match/In-play
Leagues
Gaelic football
yes/yes
All Ireland Football Championship
Hurling
yes/yes
All Ireland Hurling, Club Hurling Championships, NHL Division 1, Joe McDonagh Cup
Soccer
yes/yes
NIFL, Premier League, Scottish Premiership, Champions League, Europa Conference League, FIFA World Cup, etc.
Horse and greyhounds races
yes/yes
Newbury, Doncaster, Lingfield, Chelmsford, Canterbury, Golden Gate Fields, etc.
Rugby
yes/yes
Super League, World Rugby Sevens Series, Premiership Rugby, Six Nations, etc.
Popular Banking Methods
One of the things nowadays punters are checking before betting at a new online sportsbook is the payment methods it provides. The rapid technology development has influenced this field and more users are turning to electronic transactions including the Irish bettors. While exploring different Irish-friendly sportsbooks, we didn't find any lack of a globally accepted payment service. Let's take a look at the key payment option used by punters in Ireland.
Debit cards
Even if a bookie supports a limited set of payment services, debit cards can be always found within the cashier section. They are some kind of mixture between the old and the modern times since we are used to them for so long and concurrently they enable electronic payments. The Visa, Mastercard, and Maestro brands are present on the Irish market, with Visa being the most commonly used.
Some online sportsbooks allow for instant deposits, while withdrawals may take between 1 and 5 business days.
Digital Wallets
Electronic wallets are generally accepted as one of the payment methods that requires the disclosure of almost no personal information. This is the main reason why so many users prefer digital wallets for executing deposits and withdrawals. The main brands that Irish punters have at their disposal are PayPal, Skrill, and Neteller. An advantage of such payment solutions is the quickness of transactions and the ease of moving funds between the eWallet and your sportsbook account balance.
Prepaid payment solutions
Prepaid payment solutions like Paysafecard enjoy decent popularity among online punters in Ireland and many other parts of the world. In brief, Paysafecard allows you to purchase a voucher with a certain value that can be used for online payments.
What makes this method so widely used is that there are multiple locations where you can buy a voucher. All you have to do to top up your account balance is enter a unique 16-digit code. That's it, money is in your cashier and you can start betting. While Paysafecard is a globally accepted deposit method, some online sportsbooks don't support withdrawals. Those who do, have relatively low maximum transaction limits of about €2,500.
Mobile Payment Solutions
Mobile technologies are on the rise in recent years and this is reflected in payments too. Apple Pay and Google Pay are increasingly expanding their scope and are already used in many countries around the world, including Ireland. In their essence, these are contactless payment solutions that enable you to execute various transactions via your mobile device.
A great part of the Irish-friendly online sportsbooks take into account the preferences of modern punters and accept deposits through Apple Pay and Google Pay. Every bookie may impose different transaction limits for these instant solutions, but generally, you can deposit between €5 and €5,000.
Popular Banking Methods Summary
Payment Method
Fees
Deposit Limits
Deposit Times
Withdrawal Limits
Pending withdrawal time
Withdrawal Times
Debit cards (Visa, Mastercard, Maestro)
0-10%
Min €5/Max €40,000 per transaction
Instant
Min €5/Max €30,000 per transaction
Up to 24 hours
1-5 business days
Skrill
Up to 5%
Min €10/Max €10,000 per transaction
Instant
Min €10/Max €10,000 per transaction
Minutes
Up to 24 hours
Neteller
Up to 2.99%
Min €10/Max €10,000 per transaction
Instant
Min €10/Max €10,000 per transaction
Minutes
Up to 24 hours
PayPal
Up to 5%
Min €10/Max €8,000 per transaction
Instant
Min €10/Max €8,000 per transaction
Up to 24 hours
Up to 48 hours
Paysafecard
0-3%
Min €5/Max €1,000 per transaction
Instant
Min €5/Max €2,500 per transaction
Up to 24 hours
Up to 48 hours
Apple Pay
Free
Min €5/Max €5,000 per transaction
Instant
N/A
N/A
N/A
Google Pay
Free
Min €5/Max €5,000 per transaction
Instant
N/A
N/A
N/A
Bank transfers
Varies
Min €10/Max €150,000 per transaction
1-3 business days
Min €10/Max €50,000 per transaction
Up to 48 hours
2-10 business days
Mobile Betting
For better or for worse, the daily life of modern people is almost constantly connected with their mobile devices. Very often, we shop, pay our bills and taxes, and manage our bank accounts through a smartphone, tablet, or laptop. Thе same goes for online bettors and therefore, to have a successful betting platform, online bookies must take care of on-the-go users.
The bigger part of the sportsbooks operating on the Irish market take into consideration the latest trends and provide local bettors with mobile-friendly platforms. Most often, this is done by developing an in-browser application that automatically adapts to the size of your screen and has no functional differences with the desktop version of the sportsbook.
Top betting brands, however, go even further and create dedicated mobile apps for Android and iOS devices. In the best case, they give you access to all available betting markets, payment solutions, and promotional offers. In order to install such a mobile application, the operating system of your device must meet some technical requirements. So, before downloading, read the relevant info in Google Play or App Store. Another incentive is that some of the online sportsbooks have separate bonuses that can be used in addition to the main ones.
Key Aspects of a Worthy Betting Site
Fortunately, online punters in Ireland have no reasons to complain in terms of the abundance of sportsbooks that accept bettors from their country. Despite the loud proclamations for big prizes and tempting promotions, it is not wise to register with the first online bookmaker you come across.
Licenses and Security
First and foremost, check if the sportsbook holds a license issued by a reputable regulatory authority. In Ireland, it is the Revenue (Revenue Commissioners) that is responsible for granting gambling and betting licenses, while some of the other globally renowned bodies are the UK Gambling Commission and the Malta Gaming Authority.
The reliable license not only guarantees the legality of the platform but is also a testimony that the online bookie applies serious technical measures to protect your personal data and accurate payment transactions.
Sports Coverage
Online sports betting should bring you pleasure above all. So that you can have fun to the fullest, preliminary check if the bookie you have chosen features your favorite sport. The comprehensive coverage of as many leagues and competitions as possible is something we don't think you should compromise on. There are a large number of online sportsbooks operating in the Irish betting market, so there is certainly one that suits your preferences.
Payment Methods
An important aspect that needs to be thoroughly investigated is the selection of deposit and withdrawal methods supported by the bookie. It is not that important for the sportsbook to have multiple payment options but rather to support the one you are most familiar with. Furthermore, we advise you to read carefully the terms and conditions to avoid unpleasant surprises in the form of hefty transaction fees for example.
Customer Support
The top online sportsbooks that really care for the flawless betting experience of their registered users are distinguished by the qualitative customer care they provide. The more channels, the better – live chat, email, phone, social networks, etc. If live chat is accessible before registration, write to the customer support representatives and evaluate how friendly and professional they are.
Popular Bookies
Online betting in Ireland is absolutely legal. Every legitimate web-based bookmaker welcomes Irish punters and provides them with safe and fair sports betting. The greatest advantage of online sportsbooks is the convenience they offer – you can place bets on any market or sport you like, at any time, without leaving your home. But most people are very busy and sometimes tend to miss out on the action.
This is no longer an issue since you can place bets via your mobile phone, regardless of your location. The best part of betting is that you have the chance to win great amounts of money. The only thing you need to do is to put your sports knowledge to good use.
Paddy Power
Paddy Power is the largest online bookmaker in Ireland. Punters can enjoy a wide range of sports such as football, basketball, volleyball, golf, cricket, boxing, ice hockey, rugby. While the list is rather extensive, this betting provider focuses mainly on football and horse racing. Bets can be placed on greyhounds races, motor sports and cycling, as well. Bettors can place In-Play bets, while watching the games online thanks to the Live Stream service.
It goes without saying you can take advantage of the competitive odds and collect great winnings. Generous promotions are also on offer to make your betting experience at Paddy Power even more exciting and profitable. Punters can benefit from a welcome bonus, refer-a-friend offer, Paddy's Reward Club, Paddy's Skill Zone, and some more promotional offers.
Paddy Power provides its registered punters with diverse payment methods. You can make instant deposits via Visa, Mastercard, and Maestro bank cards, PayPal, Skrill, Neteller, Apple Pay, etc. The same methods are available for withdrawals with Rapid Transfer and Cash being instant.
This online sportsbook has a very detailed and well-structured help page where you can find all the information you need. If, however, there are some issues you need assistance with, you may contact the friendly and professional customer care team that is available 24/7.
Pros

Multiple sports to bet on
Various payment methods
Live streaming
Fast registration and log-in procedures
Downloadable mobile applications
Cons

A long list of restricted countries
The main page is quite overburdened
Accepts only the GBP and EUR currencies
The mobile app updates too often
No cryptocurrencies supported
Boylesports
Boylesports is Ireland's second largest online bookmaker, which offers unlimited betting options and fun. The betting operator has many advantages – this is why, thousands of people have chosen to place their bets there. The generous welcome bonus and the numerous ongoing promotions will further increase your chances of placing a winning bet.
This online bookie has an impressive sports library comprising more than 40 disciplines. You can place different types of bets on a wide variety of sports like baseball, basketball, football, hurling, horse racing, ice hockey, pool, rugby, greyhounds racing, tennis and so on. Besides, Boylesports offers you the best and most accurate odds possible. Without a doubt, your betting experience at the website will be unforgettable.
BoyleSports takes good care of on-the-go punters via an in-browser app and dedicated mobile applications for Android and iOS devices. They all enable the bettors to use the full functionality of the main betting site, including deposits and withdrawals, promotional offers, in-play betting, etc.
Apart from the usual bet types available in most other betting platforms, BoyleSports allows its registered punters to place Heinz bets. These are multiple bets consisting of 15 doubles, 20 trebles, 15 4-folds, 6 5-folds, and 1 6-fold over 6 selections.
Pros

Diverse bet types
BetBuilder feature
Very good horse racing section
Diverse promotional offers
User-friendly layout
Cons

Relatively slow withdrawals
No eSports
The mobile app is slow sometimes
The bookie lacks VIP program
Some bonuses are currency restricted
William Hill
William Hill is a premier online bookmaker that offers outstanding betting options. The company has a solid history and proves to be among the most reliable destinations for punters. William Hill offers a great array of markets. Fans of football, volleyball, horse racing, motor sports, greyhounds racing, golf, baseball and basketball will be delighted to hear that the online bookmaker covers events on all types of sports.
Furthermore, the bookie not only has many sports in its portfolio but strives to provide comprehensive coverage of most disciplines. The soccer section is particularly impressive with hundreds of events in numerous domestic and international leagues with some of the events having much more than 500 betting markets.
The betting operator has millions of customers, which are more than satisfied with the service. Punters can benefit from the great promotions and bonuses, safe payment options and quick payouts.
Although one of the oldest brands on the sports betting scene, William Hill follows the modern punters' preferences and provides them with many options to bet on eSports. You can wager on events from League of Legends, DOTA 2, Starcraft II, Counter-Strike: Global Offensive, Rocket League, Overwatch, and some more. The whole Overwatch League (OWL) is covered – from the regular season stages to the elimination playoffs.
Pros

Diverse betting markets
A great soccer category
Detailed help page
Cash-out feature
Dedicated mobile apps
Cons

Slow withdrawals
Live streaming is not always available
Too strict with successful bettors
Ocasional technical issues with the mobile app
Registration may be time-consuming
Ladbrokes
Ladbrokes is a first class online bookmaker and a common destination for Irish punters. The latter can enjoy convenient, safe and fair betting experience. You can find the best margins and are able to place different types of bets.
Ladbrokes' reputation is without doubt outstanding since the online bookmaker has millions of customers who place bets every day. Sports like football, basketball, cricket, golf, tennis and horse racing are among the options offered by Ladbrokes. Not to mention, you can benefit from the many bonuses and promotions.
This online bookmaker accepts all the popular payment methods that can be used to fund bettors' accounts. The Irish punters can use debit cards (mainly Visa and Mastercard), eWallets as well as prepaid cards, and different online banking methods.
If you decide to register at Ladbrokes, you will be happy to find that the bookie has several betting features that allow for an enhanced betting experience. Bettors can use Cash Out until late in a sporting event and thus minimize their eventual losses. You can also include different markets from the same event into one single bet slip thanks to the BetBuilder feature. If you have a profile on Twitter, use the #GetAPrice hashtag and you will be able to request odds on a match that cannot be found on the Ladbrokes website.
Pros

Various payment methods
Exclusive betting option via the #GetAPrice hashtag
Diverse betting markets
Longstanding good reputation
24/7 customer support
Cons

Many restricted countries
Fastly restricts sharp bettors' accounts
Slow verification procedures
The in-browser app sometimes freezes
The welcome offer could be more generous
Bet365
One of the most popular online bookmakers worldwide is Bet365. The website operates in over 200 countries and enjoys a solid reputation. The number of its satisfied customers is growing rapidly every day.
Once you enter the magnificent world of Bet365, you will be able to place bets on any sport you like and take advantage of the best odds. Plus, generous bonuses and promotions are on offer, too. To make your betting experience even more exciting, you can use the Live betting platform.
The Irish bettors can take advantage of various bonus features. The soccer bet builder for example enables you to combine up to 12 bets and thus increase your chances of winning. The cash-out option comes in three forms – full partial, and auto and you can make a bet return before the end of a certain event. Fans of UK & Ireland horse racing can try the several types of Colossus bets.
Bet365 provides its Irish users with a decent selection of payment options. Except for the bank transfers, all deposits are instant with the minimum deposit amount ranging between €5 and €100. Withdrawals can be executed via debit cards, bank transfers, Apple Pay, PayPal, and Paysafecard with the last two being the fastest ones (up to 24 hours).
Pros

Vast in-play markets
Different bonus features
Live streaming
User-friendly layout
Available in multiple languages
Cons

Slow verification procedures
No Skrill and Neteller payments
Sometimes the mobile app gets slow
Long withdrawal processing with some methods
Coral
Coral is also a very popular online destination for Irishmen. The reason is quite simple – the online bookmaker offers a huge number of sports, covers events from all leagues imaginable and has very competitive odds. In-Play betting is also available. Moreover, the amazing bonuses and promotions are yet another advantage of betting at Coral. Safe and fair betting is fully guaranteed, so you have no reasons to worry.
The horse, greyhound, and soccer sections are filled with thousands of events each month. What is more, there are specific promotions related to betting on horse races that may lead to lucrative prizes. Among the almost 40 sports disciplines, soccer is the one with the greatest number of betting markets. A small part of the available bet types are Match Result, Double Chance, Handicaps, Draw No Bet, and Win From Behind.
Coral offers price enhancements on selected markets to help punters achieve higher payouts. Just look for the Smart Boost icon and try your chance.
Currently, punters can top up their account balances via debit cards (Visa, Maestro, and Mastercard), PayPal, Paysafecard, and in cash via the special Coral Connect cards. Credit cards cannot be used for any transaction because they are forbidden since November 2021.
Pros

A great selection of sports
Different forms of cash-out
Lucrative bonuses and promotions
Mobile applications for Android and iOS
Live streaming
Cons

A limited selection of payment methods
Many restricted countries
The welcome bonus is not impressive
No loyalty program
Accepts few currencies
888sport

If you are looking for an online sportsbook with a great reputation and multiple promotional offers, you should definitely take a look at 888sports. This bookmaker provides its registered users with a great variety of sports, payment methods, and bonus features. The main website and the dedicated mobile applications feature a user-friendly layout and thus are suitable even for complete novices.
You can explore the 888sport online sportsbook in the English, Spanish, Finnish, Portuguese, Russian, French, and German languages, and choose between decimal, fractional, and American odds format.
A lot of punters in Ireland and other parts of the world like to bet via 888sport since the bookie provides diverse promotional offers. You can start with the welcome bonus and continue with daily price enhancements in the form of boosted trebles, enhanced wincasts, and special bets. You can also benefit from different match combos, boosted odds, the bet builder feature, and many more.
Punters enjoy comprehensive coverage of about 30 sports. Bets can be placed on thousands of events in soccer, Gaelic football, hurling, basketball, baseball, tennis, horse racing, motorsports, and many others. You can also try to guess the result in several political events and some TV shows.
Pros

Abundant promotional program
Multiple payment options
Website and apps available in 7 languages
Build your own race card feature
Easy-to-use betting platform
Cons

Customer support is not available 24/7
Quickly restricts successful bettors
No cryptocurrencies accepted
Statistics may be more detailed
BetVictor

BetVictor is among the sportsbooks with the longest presence on the global betting scene. One of its distinctive features is the extensive soccer coverage featuring multiple events from major popular leagues and tournaments as well as different levels of some domestic leagues. Punters can place different types of handicap bets and multiple other options like Method of Goal, Draw No Bet, Double Chance, Total Goals, Goal Scorer, etc.
The bookie provides thousands of events in various disciplines ranging between horse racing, Gaelic football, basketball, tennis, hurling, golf, snooker, etc. Horse racing fans can use the Bet Finder feature and apply different filters – Has Won at Today's course, Improving horses, Jockey in form, Won last race, etc.
BetVictor cannot boast of an abundance of payment methods but at least the ones it supports are free of additional charges. You can execute instant deposits via Mastercard and Visa debit cards, Neteller, Skrill, Paysafecard, PayPal, and Sofort. Withdrawals take between 1 and 5 business days depending on the method.
Punters can place their bets via BetVictor no matter if they are at home or on the go since the operator has developed dedicated Android and iOS apps as well as a mobile version of the main site. You can reach customer support via live chat, email, SMS, or send a message to the official accounts of BetVictor on Facebook and Twitter.
Pros

Wide range of Asian Handicaps
Multiple soccer markets
Bet Finder feature
Downloadable applications for Android and iOS
Multi-channel customer support
Cons

Live streaming on certain disciplines only
A long list of restricted countries
Additional charge for international bank transfers
Slow email responses
Some users report unexpectedly closed accounts
MrGreen

Although not being on the online sports betting scene for long, MrGreen has become one of the most beloved brands in Europe. The bookie features a fancy and user-friendly layout, multiple betting markets, and different promotional offers. The bookie comes with reliable licenses issued by the UK Gambling Commission and the Malta Gaming Authority.
The currencies accepted by MrGreen are EUR, GBP, CAD, NOK, SEK, DKK, and USD. You can fund your account balance via debit cards, bank transfers, Neteller, Skrill, and Paysafecard. We were unpleasantly surprised that the online bookie applies fees on all withdrawals with their amount depending on the payout sum.
The sports library of MrGreen consists of more than 30 sports. There are quick links to the most popular disciplines – basketball, soccer, American football, tennis, ice hockey, baseball, and eSports, which give you access to multiple events every day. The sportsbook has a nice in-play section featuring events from snooker, cricket, and volleyball in addition to the popular sports already mentioned.
Punters at the MrGreen sportsbook can be sure that there is always someone they can rely on for assistance since the customer support staff is available 24/7. It can be contacted via live chat, email, and phone.
Pros

More than 30 sports
Thousands of live events each month
24/7 multi-channel customer support
Generous promotions
Detailed statics data
Cons

Many country restrictions
No live streaming
Fees on some transactions
Quite slow customer support
Betfair

Established in 2000, Betfair has become a global brand known for its multiple modern features and a betting exchange section. The online sportsbook is one of the easiest to bet with since it has a user-friendly layout where everything is presented in an understandable manner. Currently, the bookie presents events in about 30 sports with soccer, horse racing, greyhounds, tennis, cricket, and snooker being the most popular.
The bet types in the snooker section are among the most numerous we have come upon while exploring online sportsbooks. Just part of the options are Handicap, Frame Winner, Correct Score, Highest Break in Match, 1st Four Frames Outright, Player Total Centuries, etc. Soccer fans can place their bets on multiple matches from over 60 domestic leagues (six Irish leagues included), the UEFA Champions League, the UEFA Europa League, the FIFA World Cup, etc.
Betfair accepts deposits in eight different currencies – EUR, GBP, USD, DKK, SEK, AUD, HKD, and NOK. Punters can top up their accounts via debit cards (Visa and Mastercard), PayPal, Skrill, Neteller, Apple Pay, bank transfers, and a few more options. Most transactions are listed as free of charge, but carefully check your cashier section when withdrawing since you may have to pay fees related to some of the payment methods.
Pros

Betting exchange section
Huge soccer pre-match category
Daily Odds Boosts
Full and partial Cash Out
Several mobile applications
Cons

Transaction fees
Slow verification procedures
A long list of restricted countries
High exchange commission
No cryptocurrencies accepted
(Visited 1,689 times, 1 visits today)