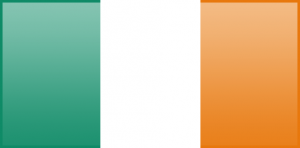 The Irish love betting and it will be an almost impossible task to find an Irishman who does not understand how to place a bet. Sports betting has been engrained in the country's culture for many centuries. The very first gambling legislation was the Betting Act, enforced in 1931, which is related to the taxation and regulation of retail bookmakers in Ireland. Later on, in 1956, the Lotteries and Gaming Act followed – it restricted gambling at casinos, but legalised sports betting.
Historical Overview
Since then, sports betting is enjoying a great popularity in Ireland. Punters were able to place bets on different sports such as football, basketball, horse racing, tennis and so on. One well-known name in the sports betting industry is that of Irishman Barney Curley. He is a professional punter who spent years developing strategies to "get one over" the bookmakers on horse racing.
One major difference between the bookmakers in Ireland and those in the UK, are the FOBTs (Fixed Odds Betting Terminals). These are machines for gaming, which enable punters to bet on casino games, virtual racings and slots. In spite of being very popular, they are very addictive and punters can lose a great amount of money. It is worth mentioning that FOBTs can account for great revenues, which was actually in favour of the UK companies. However, Ireland is one step ahead, because its bookmakers are focused on sports and they do not allow such machines to be present in betting shops.
Find the best Ireland bookmakers here
A MINIMUM deposit of $100 is required to qualify for the 50% bonus. All deposits lower than $100 will receive a 25% bonus. The maximum bonus per deposit is $1,000. All rollover requirements must be met prior to requesting a payout.
Join Bovada, make your first deposit and instantly receive a 50% Sports Welcome Bonus up to $250.
It is important to mention which sports are most popular in Ireland. Gaelic football is Ireland's national sport and was codified for the first time in 1887. Another game which originated in Ireland is hurling. It is considered one of the most ancient games since it has been played for more than 3000 years.
There are other games that originated in Ireland such as cycle polo, Irish road bowling, Ioman, Camogie and others, but they are played mostly as a tradition and are not so popular. Horse racing has been a common practice in Ireland since 1945, when the Racing Board was founded. As we have mentioned races, we cannot leave out greyhounds races, which began in the year of 1927.
Relevant Legislative Framework
The Department of Finance holds responsibility for the Betting Act of 1931. It stated that sports betting was illegal for people under 18 years, who were not permitted to indulge in any activities related to betting. But in 1956, the legal age for sports betting was changed to 16 at amusement halls or fun fairs. So you can place bets on any sports you like, as long as it is legalised and you are not under legal age.
There are many land-based bookmakers all around the country. You can place bets at more than 1,000 land-based bookies, which offer a huge number of sports events and betting options. With the advent of technologies, online betting has become more popular among the Irish. Online betting and gambling as a whole was forbidden, but in 2003, it was officially legalised. At the moment, there are around 29 web-based sportsbooks that offer betting.
However, online sports betting and gambling call for some regulations. The Gambling Control Bill was introduced by the Irish government to regulate and control taxes and licences issued for online betting. Also, it aims to repeal the Betting Act of 1931 as well as the 1956 Gaming and Lotteries Act. The tax which online betting operators are required to pay has increased to €25 million per year for Ireland. Both landbased and online bookmakers, are expected to pay a tax equal to 1% of their turnover. Operators from foreign countries have the opportunity to offer betting options in Ireland without any legal consequences.
Restrictions
In order to place a sports bet, you need to be over 18 years old. It is considered illegal to engage in any form of gambling in the presence of kids under 18 years old. But football pool betting allows people over 16 years old to participate in such activities.
Irish people enjoy betting on sports events, but there are still many restrictions that have been in place since 1931. Betting shops are prohibited to operate after 6.30pm, except from March to August. On the other hand, mobile betting is permitted after that hour, so the rule may be put under question. This is the main reason why the number of betting retailers dropped from 1365 to 952 in the years between 2008 and 2015.
Horse racing is a very popular sport in Ireland. This industry is patronised by the Irish government and can be sanctioned by the state. Greyhounds and horse racing are regulated by the 2001 Horse and Greyhound Racing Act, but the Fixed Odds Betting Terminals are not allowed in public houses or betting shops.
Popular Sports to Bet on
As it was mentioned above, Irishmen are very fond of sports betting. They have unique preferences in terms of sports and enjoy watching different events. The national Irish sport is Gaelic football. It has been played in Ireland for hundreds of years. Without doubt, it is one of the most popular sports in the country. To put it simply, this is a traditional ball game which combines elements of rugby and football. Gaelic football is very competitive and exciting and a great number of people back up their favourite teams by placing bets regularly. Betting makes watching the matches even more thrilling, not to mention it could be very profitable, as well.
Hurling is another sport, which enjoys a great popularity in Ireland and has many dedicated fans. The game has been played for more than 3000 years. The sport is very exhilarating and dynamic, and is considered to be one of the most fast-paced sports in the world. But it doesn't have a considerable following outside Ireland.
Football is the most popular sport in the green country, even though the domestic leagues are at a very low level compared to those in Europe. However, Ireland has produced a couple of notable players – Damien Duff, Andy Reid and Roy Keane. As anyone can agree, football is an absolute staple for sports fans and many of them bet on such events almost every day. The Irish are not an exception. They are very fond of football and place bets on events from the UEFA European Champions League, England's Premier League and other International championships.
Of course, horse and greyhounds races are very popular in Ireland, too. The best horses and greyhounds as well as some of the most talented trainers can be found in Ireland. In addition, a great number of venues and racetracks are located in the country. Horse racing fans take pride in their talented compatriot, namely jockey Tony McCoy. The annual Irish Greyhound Derby is among the most prestigious races in the world and takes place in the Shelbourne Park. There are thousands of Irishmen, who follow, watch and back up their favourite dogs. Every day, millions of pounds are placed as bets on various races.
The rugby union teams in Ireland are very good, too. They compete in the Guinness Pro 12 league. The Irish national team managed to reach the quarter finals in 6 out of 7 World Cups and has won the Sic Nations tournaments in 2014 and 2015.
Popular Bookies
Online betting in Ireland is absolutely legal. Every legitimate web-based bookmaker welcomes Irish punters and provides them with safe and fair sports betting. The greatest advantage of online sportsbooks is the convenience they offer – you can place bets on any market or sport you like, at any time, without leaving your home. But most people are very busy and sometimes tend to miss out on the action.
This is no longer an issue since you can place bets via your mobile phone, regardless of your location. The best part of betting is that you have the chance to win great amounts of money. The only thing you need to do is to put your sports knowledge to good use.
Paddy Power
Paddy Power is the largest online bookmaker in Ireland. Punters can enjoy a wide range of sports such as football, basketball, volleyball, golf, cricket, boxing, ice hockey, rugby. While the list is rather extensive, this betting provider focuses mainly on football and horse racing. Bets can be placed on greyhounds races, motor sports and cycling, as well. Bettors can place In-Play bets, while watching the games online thanks to the Live Stream service.
It goes without saying you can take advantage of the competitive odds and collect great winnings. Generous promotions are also on offer to make your betting experience at Paddy Power even more exciting and profitable.
Boylesports
Boylesports is Ireland's second largest online bookmaker, which offers unlimited betting options and fun. The betting operator has many advantages – this is why, thousands of people have chosen to place their bets there. The generous welcome bonus and the numerous ongoing promotions will further increase your chances of placing a winning bet.
You can place different types of bets on a wide variety sports like baseball, basketball, football, hurling, horse racing, ice hockey, pool, rugby, greyhounds racing, tennis and so on. Besides, Boylesports offers you the best and most accurate odds possible. Without a doubt, your betting experience at the website will be unforgettable.
William Hill
William Hill is a premier online bookmaker that offers outstanding betting options. The company has a solid history and proves to be among the most reliable destinations for punters. William Hill offers a great array of markets. Fans of football, volleyball, horse racing, motor sports, greyhounds racing, golf, baseball and basketball will be delighted to hear that the online bookmaker covers events on all types of sports.
The betting operator has millions of customers, which are more than satisfied with the service. Punters can benefit from the great promotions and bonuses, safe payment options and quick payouts.
Ladbrokes
Ladbrokes is a first class online bookmaker and a common destination for Irish punters. The latter can enjoy convenient, safe and fair betting experience. You can find the best margins and are able to place different types of bets.
Ladbrokes' reputation is without doubt outstanding since the online bookmaker has millions of customers who place bets every day. Sports like football, basketball, cricket, golf, tennis and horse racing are among the options offered by Ladbrokes. Not to mention, you can benefit from the many bonuses and promotions.
Bet365
One of the most popular online bookmakers worldwide is Bet365. The website operates in over 200 countries and enjoys a solid reputation. The number of its satisfied customers is growing rapidly every day.
Once you enter the magnificent world of Bet365, you will be able to place bets on any sport you like and take advantage of the best odds. Plus, generous bonuses and promotions are on offer, too. To make your betting experience even more exciting, you can use the Live betting platform.
Coral
Coral is also a very popular online destination for Irishmen. The reason is quite simple – the online bookmaker offers a huge number of sports, covers events from all leagues imaginable and has very competitive odds. In-Play betting is also available. Moreover, the amazing bonuses and promotions are yet another advantage of betting at Coral. Safe and fair betting is fully guaranteed, so you have no reasons to worry.
Coral provides punters with a great number of options so that it could meet each individual customer's expectations and preferences.
(Visited 808 times, 1 visits today)