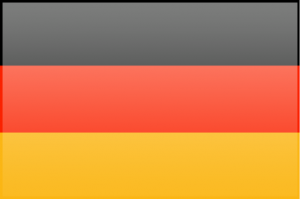 Sports betting can easily be deemed one of the most popular forms of recreation on a global scale. Germany is not an exception to this rule as such activities are widespread and pretty common in the country. This fact is not a bit surprising as gambling on sports in Germany stands out with a rather rich and long history. Bets are placed on an impressive array of disciplines, the most popular ones being soccer, basketball, tennis, cycling, golf, ice hockey, handball and of course, motor sports.
Find the best German bookmakers here
Historical Overview

Germany is one of the countries with the longest traditions in gambling, including betting on sports. The first activities in this field date back to the times when the current German territory was conquered by the Roman Empire. The Roman soldiers loved betting in their free time so they brought their pastime to every controlled region.
As regards more recent times, Baden-Baden can be credited as the home of the first legal casino in the world, which opened its doors over two centuries ago, in the distant 1765. Its follower was Kurhaus Baden-Baden built in 1824 by the renowned architect Friedrich Weinbrenner who also designed its Corinthian columns.
Hoppegarten, one of the horse racing events that still appears within nowadays sportsbooks, was launched on May 17th, 1868, and the opening ceremony was attended by the Prussian King Wilhelm I and Chancellor Otto von Bismarck. An important moment in the history of this race track, full of ups and downs, is March 31st, 1990 when was the first competition after the fall of the Berlin Wall.
The two world wars strongly affected all areas of German politics, including its gambling and sports betting legislation. After World War II a new constitution was enacted, casinos opened again, and most gambling activities were regulated by the West states. Over the years, many changes have been introduced. Given the lucrative nature of the incomes originating from gambling, the government tried to monopolize the field. The EU imposed some restrictions, however. Today, private entities can possess gambling establishments in the country, but most formations of this type are owned and operated by the state authorities.
Since sports and betting are central points of interest to so many residents of the country, it's not surprising German authorities are rather strict and aim at regulating this industry. Especially, if you consider the fact that 10% of all punters who wager online are from Germany. Many residents decide to use the services of web-based bookmakers located outside Germany. There are numerous reasons for that.
First of all, the country's legislation concerning sports betting is rather rigid, not to mention, taxes are imposed on such revenues. Also, a sort of monopoly has been established in this German industry. The lack of choice causes punters to depart from the German betting market in search of greater value bets, diversity, and tax-free wagers. Read on to find out more about Germany's legislation and strict policy on sports betting.
Regulatory Body
Regardless of the recent major amendments, sports betting regulation remains a matter of state law. The 2021 edition of the Interstate Treaty on Gambling distributes the main responsibilities for gambling-related issues among different state regulators. Thus, uniformity across the country is achieved without prioritizing any region.
The advertising of lottery and sports betting will now be monitored by the regulator of North-Rhine Westphalia. The issuance of sports betting licenses is assigned to the state of Hesse, while the regulator of Lower Saxony is responsible for payment blocking measures in case of illegal gambling that goes beyond the state lines.
Furthermore, the 2021 Interstate Treaty stipulates the establishment of a new joint Saxony-Anhalt authority. After coming into force, the new regulatory authority will have the responsibility for granting licenses to virtual slot machine games and online poker. This is expected to happen at the beginning of 2023, so, until December 31st, 2022, sports betting licensing will still be regulated by the Regional Council of Darmstadt, the gambling authority of Hesse.
The duties of some other official bodies are also related to the regulation of sports betting in Germany. One of the obligations of the tax authority of Frankfurt am Main III is to collect sports betting taxes. The one of Berlin Neukölln is the main authority dealing with the collection of VAT on online casino operations in Germany.
Relevant Legislative Framework
Allow us to begin by explaining wagering on sports in Germany is generally considered legal. However, there are certain things one needs to take into consideration. First of all, German punters are allowed to wager at online bookmakers which are licensed and regulated by the country's authorities. At the moment, there is only one such betting provider, namely OddBet.
Allow us to begin by explaining wagering on sports in Germany is generally considered legal. However, there are certain things one needs to take into consideration. First of all, German punters are allowed to wager at online bookmakers which are licensed and regulated by the country's authorities.
Interstate Treaty (as amended)
Germany is a Federal Republic which consists of a total of 16 states. In 2008, the so-called Interstate Treaty on Gambling was enforced in 15 of them. This treaty, commonly referred to as the ITG, prohibited citizens from betting at web-based bookmakers. The same restriction applied to web bookmakers located outside the country's borders. Furthermore, this restriction extended to German banking institutions as they were not allowed to process transactions to and from sports betting websites. However, betting at licensed land-based bookmakers was allowed.
In 2010, things took a turn for the better thanks to measures taken by the European Court of Justice. The latter deemed the ITG too rigid and restrictive. According to the Court of Justice, this treaty violated European laws because of its ambiguity. How could online wagering be banned, when it was legal to bet at brick-and-mortar betting providers? Besides, the ITG was in clash with the EU's freedom of services and because of this, had to be revised.
In July, 2012 the sports betting market in the country became more liberalized. German betting providers were allowed to operate legally as long as they have obtained a license to do so from the respective authorities. At first, only twenty betting providers were expected to receive licenses, while at the same time a 5% tax was imposed on punters' wagers. However,this applied to sports betting and lotteries only – web-based casinos remained illegal in the country, save for the state of Schleswig-Holstein, which refused to enter the treaty.
The aforementioned state issued licenses to 23 web-based casino operators. Meanwhile, none of the bookmakers who requested a license in the other states, has actually been granted one. It appears, the German authorities are hard to please in this respect. Time passed by but no licenses were issued to any of the providers, which had applied. The following year, the German gaming regulator announced 41 candidates (out of 150) are about to obtain licenses to operate legally. This was expected to happen at the beginning of 2014. The country's legislation was heavily criticized by the European Gaming and Betting Association for failing to outline its criteria in a clear and transparent manner. As a result, the applications of all 41 candidates were rejected and each was provided with a comprehensive report, explaining the rejection's causes.
At this point, German punters are allowed to place their online bets legally only at OddBet. Many of them feel frustrated due to their lack of other alternatives. As was said above, a 5% tax is deducted from German punters' winnings. This causes many of them to resort to betting at foreign web-based providers although that's practically not allowed by the law. They do it to avoid taxation. The greater diversity of markets and the better odds are their second incentive. Furthermore, many foreign bookmakers are available in German, as well as in a variety of other languages, which further adds to punters' convenience. Though taking measures against foreign bookmakers has been attempted by German authorities, it was futile as Germany has no jurisdiction there. Such betting providers are registered and licensed by other regulatory bodies.
The good news is that the one state, which declined to enter the ITG, namely Schleswig-Holstein, has already issued licenses to several reliable online sportsbooks, starting with bet365 and Bet-at-home.
Restrictions
Given that the recent legislative changes are just being implemented and have not yet become completely effective, sports betting restrictions are quite a broad theme.
Currently, a 5% taxation is imposed on all bets placed on sports. In case a German punter's bet turns out to be a winning one, this percentage will be automatically deducted from their profits. On the other hand, if the bet loses, the taxation amount will be covered by the bookmaker. In some instances, the amount of the fee that is to be paid is displayed in punters' online bet slips. For example, if a German punter places a €10 bet at odds of 2.00 and wins, he or she will be able to collect only €19 of their profits. The other €1 is tax-deductible. This applies to all German citizens and generally to everyone who places a bet on the territory of the Federal Republic, including habitual residents.
This is German authorities' way of attempting to prevent citizens of the country from betting online. As you can imagine, it would be much more difficult for a punter to generate substantial profits, if taxes are imposed on them. Besides, 5% is not a negligible percentage.
Keep it mind, taxation may vary from bookmaker to bookmaker. Even though all foreign bookmakers accept punters from Germany, not all of them impose taxes on their stakes or winnings. Some bookmakers, like Bwin, have opted to pay the taxes themselves so that sports fans can proceed to place bets in a regular manner. Others, like Ladbrokes, charge taxes on winning bets only.
Another question that needs to be broached is what is the legal age for gambling in the country. There is no straightforward answer, however. Similarly to the situation in the USA, in Germany, the legal age for gambling differs, depending on which state you're residing in. Twelve of the 16 states in the country have set the legal age for gambling at 18 years old. Nevertheless, the remaining four states demand punters to be at least 21 years of age to place a bet legally, be it online or offline.
The 2021 Interstate Treaty on Gambling brings back IP blocking as a control measure. According to the new regulations, Internet service providers can be forced to block the IP addresses of websites that offer unauthorized gambling. Another restriction reflects the advertising sector. No betting-related ads are allowed during and immediately before the live broadcasts of sporting events.
Popular Odds Formats
Online sports betting is surely an amusing and pleasant pastime. One of the key elements you must entirely understand in order to get the most out of your betting experience is the way odds are displayed. This will help you properly estimate the possible profit in case your bet is successful. Global online bookies support mainly six odds formats – decimal, fractional, American, Hong Kong, Malaysian, and Indonesian. Of these, the first three are the most popular options with different ratios depending on the territory.
Decimal Odds
In Germany, as with other European countries, the most used format is the decimal odds. Its main feature is that it indicates your eventual total payout for every €1 you have wagered. You can make calculations following this formula: Total Payout = Stake x Decimal Odd Number. If you wager €100 on Germany winning the next World Cup at odds of 5.1 and they really win, you will receive €500.
Fractional Odds
German-friendly sportsbooks are not fixed to the decimal odds format only. Local punters may enter their settings section and change the format to fractional, which is the most common choice in the region of the UK and Ireland.
Here, the principle is similar, with the difference that odds are written with a slash (/) and that they indicate your profit but not the total payout. In other words, the fractional odds format shows how much you will get in addition to your stake.
American Odds
Although mainly used in the United States, the American odds format is also relatively popular in Germany. The odds are displayed with a negative sign (-) for the favorite and a positive sign (+) for the underdog. Regarding the favorite, this format indicates how much you must wager to gain €100. If you decide to support the underdog, the American odds format will show you the amount you will receive for every €100.
Popular Sports to Bet On
Sports are deeply ingrained in the culture of the German people. That is why so many of the country's citizens enjoy watching sports events and wagering on their outcome. Soccer is one of the most popular sports in the country. This is completely natural as the country is home to one of the most successful soccer leagues in Europe – the Bundesliga.
Sports like golf, ice hockey, volleyball, handball, tennis, cycling, and boxing also receive sufficient coverage and are among the favorite alternatives of German fans.
Soccer
Naturally, many German punters opt for placing their bets on soccer and especially on events from the Bundesliga. The latter is commonly recognized as one of the best domestic leagues in the world. However, as German teams tend to frequently partake in events from international leagues, bets are often placed on matches from the Europa League and the Champions League.
Basketball
Even though basketball is often considered an American sport, this couldn't be further from the truth. This game enjoys tremendous popularity among German fans and punters as well. How could it be otherwise when their compatriot, Dirk Nowitzki, is one of the most successful German players to make it to the NBA? However, basketball fans often decide to bet on events from the Basketball Bundesliga or the BBL.
Motorsports
Though horse racing is widespread in the country, most punters prefer to place their wagers on motor races. This can be explained by the fact some of the most prominent pilots in Formula 1 are born and raised in Germany, including Michael and Ralf Schumacher and Sebastian Vettel.
In fact, as far as motorsports are concerned, Germany is an absolute leader. For instance, many Formula 1 pilots are of German descent. Michael Schumacher and Sebastian Vettel together have won a total of 11 Formula 1 titles. Furthermore, one of the MotoGP is held in Germany each year, in the area around Chemnitz, the circuit of Sachsenring.
Horse racing
Horse racing is yet another favorite option of German punters. Truth be told, betting on horse races is so widespread that there is an online German bookmaker, named RaceBets, dedicated specifically to this type of sport. There are over 50 prestigious race tracks across the country, the one in Baden Baden being the most well-known.
Each year, the Baden Baden horse racing festival which is held in early June attracts massive crowds of punters and race fans. Usually up to 20,000 spectators gather at the track to observe the outcome of the horse races.
Tennis
Two of the most successful tennis players of all time, Boris Becker and Steffi Graf were born and raised in the country. It's no wonder, German fans choose to back their compatriots by placing bets in their favor. The locally operating online sportsbooks provide their registered punters with multiple events in all the four Grand Slam tournaments as well as many ATP, WTA, and ITF matches.
Popular Sports to Bet On Summary
Sport
Pre-match/In-play
Leagues
Soccer
yes/yes
Bundesliga, UEFA Champions League, UEFA Europa League, FIFA World Cup, Premier League, etc.
Basketball
yes/yes
BBL, NBA, WNBA, Euroleague, FIBA Eurocup Women, Czech Cup, Poland 1st Division, Slovakia Extraliga, etc.
Motorsports
yes/yes
Formula 1, MotoGP series, Supercars, Nascar
Horse racing
yes/yes
Deutsches Derby, Bayerisches Zuchtrennen, Preis der Diana, Lingfield, Kempton, Dundalk, etc.
Tennis
yes/yes
Davis Cup, Australian Open, French Open, Wimbledon, US Open, UTR Pro Tennis Series, etc.
Popular Banking Methods
When it comes to executing online payment and sports betting, Germans are some of the most active users worldwide. Unlike other regions, however, transactions via credit and debit cards as well as bank transfers are not the most preferred methods. The greater part of all online payments are done through locally popular banking methods like SOFORT and Giropay as well as global eWallet brands.
Digital Wallets
The number of Germans who use digital wallets (eWallets) is growing so quickly that they became a leading payment method in a rather short period of time. The main reasons for this constantly increasing popularity are the benefits of stronger security, more flexibility, and convenience, of course.
The undisputed leader in this category is PayPal that allows for instant deposits and is accepted by nearly all German-friendly sportsbooks. This is one of the most secure methods you can use for your transactions related to sports betting as it encrypts your bank card information and keeps it safe. Skrill and Neteller are the other two top global eWallets processors used by German bettors.
Locally Popular Banking Methods
Apart from the globally used online banking methods, German bettors have at their disposal some country-specific payment options.
Giropay is a kind of transaction tool that can be used on a PC, tablet, or smartphone. It enables users to make online payments using direct online bank transfers. At least for now Giropay is intended for the German market only. It does not have particular transaction limits. Online sportsbooks generally accept deposits of between €5 and €5,000 per transaction.
The other payment option within this category is SOFORT with the difference it can be used in Belgium, Austria, and Switzerland. Except for the great level of security it provides, SOFORT is popular because transactions are carried out within seconds. This would be very useful if you remember all of a sudden that the match you want to bet on is starting soon.
Global Mobile Payment Solutions
The recent increasing spread of mobile payments has reached the German online sportsbooks too. Although not in a leading position, Apple Pay and Google Pay are being accepted by a significant number of bookies. There is no need to say that these are probably the most convenient modern payment methods as you can use them no matter what time it is and where you are. As long as you are connected to the Internet, you can make a deposit to account balance and start betting.
While browsing through German-friendly online bookies we encountered deposit limits of between €5 and €5,000 per transaction. Since these are not statutory amounts, check your cashier for more precise information.
Credit and Debit Cards
Using credit and debit cards for online payments has become an everyday practice throughout the world. This is mainly due to the fact that there are numerous online retailers, institutions, and sports betting operators that support this type of payment method.
Contrary to other parts of the world, however, bank cards (mainly Mastercard and Visa) account for a small part of online transactions in Germany. Their key advantage is that they enable some of the highest maximum transaction amounts. On the other hand, withdrawals can be relatively time-consuming.
Popular Banking Methods Summary
Payment Method
Fees
Deposit Limits
Deposit Times
Withdrawal Limits
Pending withdrawal time
Withdrawal Times
PayPal
Up to 5%
Min €10/Max €8,000 per transaction
Instant
Min €10/Max €8,000 per transaction
Up to 24 hours
Up to 48 hours
Neteller
Up to 2.99%
Min €5/Max €37,500 per transaction
Instant
Min €5/Max €37,500 per transaction
Up to 24 hours
Up to 36 hours
Skrill
Up to 5%
Min €5/Max €35,000 per transaction
Instant
Min €5/Max €35,000 per transaction
Up to 24 hours
Up to 36 hours
Giropay
0-1.2%
Min €5/Max €5,000 per transaction
Instant
N/A
N/A
N/A
SOFORT
Free
Min €1/Max €2,000
Instant
N/A
N/A
N/A
Klarna
Up to 2.99%
Min €1/Max €2,000
Instant
N/A
N/A
N/A
Google Pay
Free
Min €5/Max €5,000 per transaction
Instant
N/A
N/A
N/A
Apple Pay
Free
Min €5/Max €5,000 per transaction
Instant
N/A
N/A
N/A
Credit & debit cards (Mastercard, Visa)
0-10%
Min €5/Max €40,000 per transaction
Instant
Min €5/Max €30,000 per transaction
Up to 24 hours
1-5 business days
Bank transfers
Varies
Min €10/Max €150,000 per transaction
1-5 business days
Min €10/Max €50,000 per transaction
Up to 48 hours
2-10 business days
Mobile Betting
In their essence, punters are sports fans who spice up their daily lives by betting on sports. While there are still some old-school bettors who prefer placing bets at land-based betting premises, the greater part of nowadays punters prefer online sportsbooks.
The more convenient it is to enjoy this pastime, the better, so all innovations in this regard are warmly welcomed. Nowadays, a successful betting operator who does not pay special attention to on-the-go punters is unthinkable. This is even more true for Germany, given that it is a global source of technologies and the locals are accustomed to applying them to all aspects of their daily lives.
The top German-friendly online sportsbooks in no way limit users in terms of their mobile devices. The most common approach is to develop a mobile version of the main betting site, which fully copies its functionality. There are generally no limitations in terms of the browser used, so you can place your bets no matter if you prefer Google Chrome, Firefox, Microsoft Edge, Safari, Brave, or Opera.
For those who prefer using mobile applications, many online bookies have introduced dedicated mobile apps that can be downloaded for free from App Store and Google Play. We advise you to get acquainted with the application characteristics before installment since in some rare cases, you will not have access to some of the payment methods or bonus betting features.
Some major online sportsbooks provide special bonuses related to downloading their mobile applications, so it is a good idea to keep an eye on the Promotion sections.
Key Aspects of a Worthy Betting Site
At the present moment, there is a staggering number of web-based bookmakers who are more than willing to welcome German punters and accept their bets. As legislation in the country is very rigid, there is hardly any variety as far as online betting providers are concerned. This causes many punters to resort to using the services of foreign-based bookmakers. Luckily, there are plenty of options out there.
Reliability
It is advisable to check whether or not a specific bookmaker is reliable. One easy way to determine this is to check at the bottom of the betting provider's official web page. Typically, this is where license numbers and regulators' names are displayed. Remember, reliable and respected bookmakers stand out with greater transparency and do not shy away from providing such information.
Payment Methods Variety
In addition, reputable betting providers accept a greater number of currencies and payment solutions. This will enable German punters to select a currency (usually Euros), as well as a payment method that suits them and their needs. The acceptance of transactions via credit and debit cards, eWallets, prepaid cards, locally popular banking solutions, and cryptocurrencies is an indicator for a qualitative betting experience.
Abundance of Betting Markets
Safety and transparency are not the only advantages online betting has to offer. There is a greater versatility of sports markets, to begin with. Having in mind there is a plethora of online sportsbooks that accept punters from Germany, local bettors will surely have at least several bookmakers that feature events from their favorite sports discipline. It is also important for the bookie to cover as many leagues and competitions as possible.
Additional Betting Features
In most cases, web-based bookmakers update their odds as frequently as possible to make sure they remain accurate. German punters will greatly benefit from features such as In-Play betting, Live Streaming, Live Score, Bet Builder, Full, Partial, and Auto Cash-Out, etc. In addition, most bookmakers typically publish plenty of helpful statistics and betting tips.
Popular Bookies
Now, since you have read all the needed information for a safe and flawless betting experience in Germany, it is time to choose an online bookie and start enjoying your favorite pastime. Below, we've compiled a list of ten popular web bookmakers, providing bettors with various events to bet on as well as diverse bet types and lucrative promotions.
Betway

Despite the several ups and downs experienced back in the years, Betway has become one of the most trusted players on the online sports betting scene. German punters who decide to bet via this platform will be delighted by the variety of sports available, the wide selection of payment options, and the great functionality of mobile betting apps.
Betway features a sophisticated and easy-to-use layout that is convenient both to novices and experienced punters. Since there is a great number of active German bettors, it is a reasonable decision of the operator to create a separate German version of the sportsbook. The betting platform is also available in the English, French, Norwegian, Finnish, Danish, Spanish, Italian, Portuguese, and Russian languages.
Registered German punters can bet on thousands of pre-match and in-play events from soccer, basketball, ice hockey, horse racing, tennis, and many more. For most disciplines, there is a comprehensive leagues coverage and a broad selection of bet types. We were unpleasantly surprised though, that Betway allows no Asian Handicaps. The live section of Betway offers events in soccer, cricket, snooker, basketball, hockey, tennis, volleyball, handball, and winter sports.
Betway's customer support is available 24/7 via live chat, email, and phone.
Pros

A separate German version of the sportsbook
Short withdrawal times
Cash-Out on single, multiple, and system bets
Decent promotional package
User-friendly layout
Cons

Lots of restricted countries
Transaction charges on some withdrawals
ID verification is time-consuming
No Asian Handicaps
Bet-at-home

Bet-at-home is a trusted European betting operator that comes with an Austrian background and licenses issued by the UK Gambling Commission and the Malta Gaming Authority. The bookie offers a decent selection of sports to its German users that vary between disciplines like soccer, basketball, tennis, handball, winter sports, Formula 1, darts, etc. We noticed, however, that the available disciplines are slightly fewer than the ones available to UK punters for example.
This online sportsbook is a preferred platform of many German soccer fans since it features multiple matches from the Bundesliga, 2nd Bundesliga, 3rd Liga, DFB Cup as well as from the UEFA Champions League, the World Cup, and many other domestic and international leagues and tournaments. The number of betting markets for most of the matches goes beyond 110 but Asian Handicaps are never available.
Among the provided features is the Quick Combi that has three different forms. Hot Picks is for 5 popular bets, Cold Picks is for 5 underdog bets, and Crazy Picks is for 5 randomly selected bets in one combi bet.
All the supported payment methods (bank cards, eWallets, prepaid cards, local banking solutions) are free of charge and mostly instant, while you may have to pay withdrawal fees. Precise information in this regard can be accessed after you log in to your account.
Pros

Multiple soccer betting markets
A variety of special bets
Quick Combi feature
Downloadable mobile application
24/7 customer support
Cons

Lots of restricted countries
No cryptocurrencies
Transaction fees on some withdrawals
Does not provide Asian Handicaps
Scarce promotions
Bet365

Bet365 is another prominent name in the online betting industry. Many punters decide to stop by at bet365 and register with an account as this betting provider stands out with quite competitive odds and an impressive variety of markets. Sports fans from Germany are also welcome to join in the fun.
This provider is completely reliable and offers a fair betting environment, as well as quick payouts. It is licensed and regulated by the Gambling Commission of the United Kingdom. The fact Bet365 is affiliated to the Independent Betting Adjudication Service (or IBAS), further cements its excellent reputation.
The bookmaker's comprehensive portfolio includes soccer, basketball, volleyball, baseball, tennis, ice, hockey, and golf. Those who prefer to place their bets on less known sports can always do so at Bet365, as it accepts wagers on futsal, Gaelic football, netball, squash, floorball, and bowls. Your betting options do not end here – race fans can enjoy wagering on horses, greyhounds, and motor races. Trotting, which is an interesting variation of horse racing that involves the animals pulling a two-wheel cart, is also available. Live streaming and placing bets on events in progress are possible, too.
If punters encounter a problem or wish to make an inquiry, they can always turn to the friendly and obliging support team. The latter can be reached via Live Chat, email, or over the phone. Don't worry about the expenses – the phone line is toll-free.
Pros

Abundance of sports and betting markets
Detailed and understandable help information
Various payment options
Bet Builder on up to 12 soccer selections
24/7 customer support through live chat and email
Cons

Some users report problems with the time-out feature
Quickly restricts successful bettors
Verification procedures are quite slow
The mobile app sometimes freezes
BetVictor
There is a good reason why so many punters decide to register with an account at BetVictor – it offers security, fairness, and outstanding diversity as far as markets go. This is yet another UK-based bookmaker but it accepts bets from German customers, too. Those of you, who demand high-end customer service and competitive odds on a variety of sports events will surely enjoy their stay at BetVictor. The betting operator is completely legitimate. It is licensed and regulated by the Gambling Commissions of Gibraltar and the UK.
The bookmaker's website is exceptionally well-organized and user-friendly. Punters are unlikely to experience any difficulties in finding their way around. Some of the most popular sports on BetVictor's list are tennis, soccer, basketball, American football, golf, baseball, and ice hockey. German fans will be thrilled to find out, BetVictor allows for bets to be placed on some of their favorite sports, such as handball, Formula 1, and horse racing. At the bottom of the sports menu, you will be able to find the latest scores of games. Another interesting and handy feature is In-Play betting. Those who wish to bet on the go can access the website directly through their portable device's browser.
What we were happy to find is that, contrary to some of its rivals on the German betting scene, BetVictor not only allows for Asian Handicaps but actually has a whole bunch of them. The leagues' coverage is enough to satisfy most soccer fans since there are hundreds of events every day, some of which can be watched live.
BetVictor currently offers the impressive six different welcome offers which will surely contribute to the exciting start of your bets through the bookie's platform. As regards the loyal patrons, BetVictor has two loyalty clubs – one for punters only and one for those users who have registered in both the sports and the casino sections.
Pros

Great soccer section
A whole selection of Asian bets
Abundant horse racing events
Dedicated mobile apps
Fast deposits and withdrawals
Cons

Many restricted countries
Site and apps available only in English
Some transactions fees
Complex verification procedures
Sometimes closes accounts without notification
888sport
German punters who join 888Sport will soon discover betting has never been so much fun. This web-based bookmaker has plenty of advantages to offer. Betting at 888Sport is exciting and dynamic, while at the same time, the website's layout is simplified and easy to navigate through. So what will you find there? Thousands of markets to bet on, great odds, live scores, as well as a number of appealing bonuses and promotions, designed to boost your chances of winning.
Some of the most popular betting options include soccer, tennis, handball, volleyball, boxing, cricket, golf, basketball, and snooker. Of course, motorsports, horse and greyhounds racing are also available. Bets can be placed on the aforementioned sports while the games are still in play.
But that's not all. 888Sport runs its own specialized sports blog. It features a myriad of betting tips, previews, news, and experts' opinions. Fans of mobile betting won't be disappointed, either. They can scan the QR code on the website to download the Android app or visit the App Store to download 888Sport's iOS app. Punters are granted the option to receive the app via email as long as they request the link to be sent to them.
888Sport has a reputation of being rather generous to both new and existing members. Punters who register with an account at the bookmaker will be granted a special welcome bonus. They can also benefit from a free soccer predictor game as well as different bet multipliers, a daily eSports offer, different match combos, and more.
Pros

Several reliable licenses
Multiple payment options
An abundance of promotional offers
Bet Builder and Request a Bet features
German-language version of the website
Cons

Quickly restricts the accounts of successful punters
Some withdrawals are time-consuming
No cryptocurrencies accepted
Customer support is not available around the clock
Unibet
Unibet is a major online sports betting provider for which you will find polar opinions on the Internet. However, the fact that it has been on the market for more than 20 years and it holds licenses from the UK Gambling Commission and several other regulatory bodies, proves that Unibet can be trusted.
This online sportsbook provides German punters with thousands of events in about 35 sports. Soccer is the leading discipline and it far surpasses the others in terms of betting markets available. The category covers different levels of over 60 domestic leagues as well as the UEFA Champions League, the UEFA Europa League, the UEFA Europa Conference League, the World Cup, and some more.
Unibet has one of the most comprehensive and innovative statistics sections we have come upon while browsing through online bookies around the globe. It features graphics and tables, teams' and players' data.
The bookie accepts a decent selection of payment methods including bank transfers, Visa and Mastercard credit cards, PayPal, Neteller, Skrill, Paysafecard, etc. Keep in mind that Skrill and Neteller cannot be used for your first deposit.
The Unibet brand has official partnerships with Derby County FC and Middlesbrough FC and also sponsors the Unibet Premier League of Darts and many racing events.
Pros

Diverse sports selection
Very good eSports category
Odds boosts on all sports
Live streaming
Dedicated apps for Android and iOS
Cons

The site logs you out sometimes
Winning bettors are easily restricted
Some users report problems contacting the customer support
Burdensome verification procedures
NetBet
German punters who decide to register at the NetBet online sportsbook can place their bets on more than 30 sports for punters to bet on. This is one of the German-friendly bookies offering the greatest number of events in horse racing and greyhounds.
The eSports section is also impressive but of course, the discipline with the highest number of betting markets is soccer. Local bettors can wager on the three levels of the Bundesliga, the Oberliga West Falen, five other regional German leagues as well as on matches from lots of domestic leagues and international tournaments.
In order to be convenient for the maximum number of punters, NetBet supports many payment methods – SOFORT, Visa and Mastercard credit cards, Neteller, Skrill, PayPal, Paysafecard, and some more payment solutions that are locally used in different parts of the world. Regardless of the chosen method, however, you will be charged if you make a withdrawal of more than €500.
NetBet has developed a mobile application for Android devices that can be downloaded for free directly from the bookie's website or the Amazon store. Those who install the app are eligible for a bonus on their first mobile bet.
Pros

Multiple sports to bet on
Various payment methods
Detailed help page with statistics
VIP Club
Special mobile app welcome offer
Cons

Long-lasting verification procedures
Deposit bonuses are available with certain payment methods only
Transaction fees on withdrawals exceeding €500
No mobile application for iOS devices
Many countries are not eligible for any promotions
NEO.bet
NEO.bet is a reliable German-friendly online sportsbook that was one of the first to receive a local betting license issued by the Regional Commission in Darmstadt. The bookie is also licensed by the Malta Gaming Authority, which is another proof of the platform's safety and fairness. On-the-go punters have no issues to worry about since the sportsbook is available as an in-browser app and dedicated mobile applications for Android and iOS devices.
If NEO.bet aims at becoming a leading betting brand, it needs to add more disciplines as the variety of sports to bet on is not the greatest you have seen. Nonetheless, you can probably find an event meeting your preferences in soccer, basketball, ice hockey, tennis, volleyball, handball, MMA, etc. Currently, no bets are possible on horse racing and motorsports, which is considered a drawback for the German betting market.
On the other hand, NEO.bet provides some convenient and unique features that are worth trying. An example is the Replay Sports feature that includes matches from different leagues that have been played in the past. Punters have all the bet types at their disposal with the fetch that they do not see of the teams playing. Except for the result, you can try to guess which game you are watching. If you succeed, you can double your gain.
Pros

Lots of pre-match and in-play betting markets
Personal welcome bonus
Competitive eSports section
Bet Builder
24/7 customer support
Cons

Fewer sports than most major brands
Very limited countries coverage
Frequent Internet connection issues
No live streaming on regular sports
Payout delays
Interwetten
Established back in 1990, Interwetten has one of the longest experiences on the sports betting field. It went online in 1997 and since then maintains a decent number of loyal users. The bookie's operation in Germany is licensed and regulated by the Regional Commission in Darmstadt.
This online sportsbook features a user-friendly layout so you can easily find the information you are looking for. Like all European betting platforms, Interwetten puts soccer on the top of its Favorites list. Just some of the possible bet types are Asian Handicaps, Correct Score, Double Chance, and Goalscorer. Among the other sports available for wagering you can find basketball, tennis, handball, American football, rugby, ski jumping, and Formula 1. There is a scarce selection of niche sports and no horse racing events.
The supported payment methods are not numerous but German bettors will like the fact that they can use some local solutions such as OnlineÜberweisen and SOFORT. The other options include credit cards, eWallets, and bank transfers. You may withdraw as little amounts as you want, but you will have to pay some transaction fees. You can access your withdrawal amounts within 48 hours at most. The only exception are bank transfers which may take up to 5 business days.
Pros

A separate German version of the sportsbook
Very good live section
Locally popular payment solutions
Downloadable mobile applications
Comprehensive statistics information
Cons

A long list of restricted countries
No live chat
Withdrawal transaction fees
Complex verification procedures
No cryptocurrencies accepted
Betano
Betano is a top-rated online sportsbook that features a mobile-friendly betting platform. The website and the dedicated apps are packed with an abundance of events in soccer, tennis, ice hockey, basketball, American football, rugby, winter sports, and some more options. The main site is available in the German and English languages.
The Betano online sportsbook has a very good in-play section with quick links to the next few upcoming events and separate sections for the currently available disciplines. With just one click or tap you may enter a soccer match for example and choose from diverse bet types – Asian Handicap, Asian Total Goals, Match Result, Next Team to Score, Draw No Bet, etc.
Bets and promotions are available to both newcomers and loyal registered punters. You can benefit from different free bet promos, match combos, odds multipliers, special soccer, tennis, and basketball offers, and some more lucrative proposals. The bookie provides a detailed explanation of all rules related to bonuses, so make sure you read them before starting to bet.
Betano has already won several international awards. The first ones were granted in 2019 – "Best Mobile Operator" at the EGR Operator Awards 2019 and also "Rising Star in Sports Betting" at the SBC Awards 2019.
Pros

Thousands of pre-match events monthly
Relatively low minimum deposit
A variety of betting features
Multiple bet types including Asian Lines
Various promotional offers
Cons

No Card and Corner bets
Only decimal odds format
Cash-Out for a limited selection of sports only
Available in a small number of countries
(Visited 3,440 times, 1 visits today)