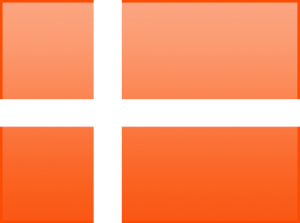 Historically, sports betting on the territory of Denmark was prohibited in 1753 when Frederic the Fifth issued a royal decree intended to ban all forms of gambling.
Yet, there were some loopholes in the decree and after all, gambling was allowed under certain requirements. The Danish Class Lottery was given the allowance to operate on grounds that money is set aside for the poor.
Historical Overview
The royal decree was outlawed in 1948 and substituted by the first gambling legislation. Sports betting and gambling activities in Denmark have long been controlled by one sole operator known as Danske Spil. The latter was established in 1948 with the aim of offering football betting options. Later on, it has greatly expanded the markets the Danes can bet on and now, it provides not only sports betting but also a variety of casino games.
The Government seemed content with Danske Spil's monopoly on the market. The first reason why they approved it was that Danske Spil was a state-owned company, which therefore meant the government could greatly benefit from the generated revenues and use the funds for charitable purposes and development of the sports. The second reason was that having just one available operator made the regulation of the market much easier. According to them, proper regulation meant that the negative effects of gambling would be minimized.
Find the best Danish bookmakers here
A MINIMUM deposit of $100 is required to qualify for the 50% bonus. All deposits lower than $100 will receive a 25% bonus. The maximum bonus per deposit is $1,000. All rollover requirements must be met prior to requesting a payout.
Join Bovada, make your first deposit and instantly receive a 50% Sports Welcome Bonus up to $250.
However, this approach turned out to be ineffective as Danish punters found various international bookmakers to wager on. Most bookmakers even offered their services in Danish and processed transactions in Danish krone.
As a result, Danish government passed a gambling act in 2010, but it came into force in 2012. The new act enabled companies to apply for a license and enter the Danish gambling market. That move was expected to boost the revenues and minimize the number of firms that operate illegally.
Relevant Legislative Framework
Three regulatory bodies oversee the Danish gambling market – the Danish Gaming Authority, the Danish Ministry of Taxation and the Danish Consumer Ombudsman.
The Danish Gaming Authority is in charge of issuing licenses and monitoring all activities that take place on the Danish market.
The Danish Ministry of Taxation is in charge of registering the license holders and overseeing the collection of gaming duties. It works in collaboration with the Gaming Authority and both institutions deal with legislative matters.
As for the Danish Consumer Ombudsman, it regulates the marketing activities of the licensees and investigates disagreements between operators and customers.
Currently, there are two types of licenses operators can apply for. The first one is a betting license and the second one is an online casino license. In case a company obtains a betting license, it is enabled to provide online and land-based services. Although the license is valid for the territory of Denmark, it can be expanded to include Greenland.
Licenses are valid for five years and operators are welcome to apply for both licenses. The combined fee for both licenses is approximately EUR 47,000. However, the annual fee is determined by the amount of the generated gross gaming revenue.
The approach of Danish authorities towards sports betting is said to be quite interesting. The Gambling Act, which came into force, pointed out four main reasons why gambling laws should be amended.
First of all, the Act called for keeping the consumption of gambling services to the minimum and protecting the vulnerable part of the population from the negative effect sports betting and casino games expose them to. The Act also called for transparency and prevention of organized crimes.
Actually, the Danish regulation system is considered a pretty good one. Instead of prohibiting international operators from entering the Danish market, it allows them to apply for a license and try to meet punters' demands for legal betting services. On the other hand, legalized gambling contributes to the country coffers.
It was not until the beginning of 2012 when Danske Spil's monopoly was broken up. At that time Danske Spil was the only company allowed to provide the Danes with gambling services, while overseas companies were prosecuted and deemed illegal.
However, the intensified pressure put on Danish authorities made them change the regulation and today, more than 400 bookmakers are enabled to provide their products and services. Some of them even have their websites translated into Danish.
Prominent bookmakers such as Ladbrokes and bet365 have successfully entered the Danish sports betting market but the state is still in charge of racing events and betting options.
The new legislation turned out to be profitable for Danske Spil as well. The profits rocketed and now, the company is split into two smaller ones: Danske Lotteri Spil and Danske Licens Spil. According to lawmakers, the Gambling Act implemented in 2012 lacks the ambiguity of the previous gambling laws.
Yet, Danske Spil still holds the monopoly on lotteries, dog and pigeon racing events. All the other forms of gambling, including sports betting, poker and casino games, are available for foreign operators.
During the first year when the law was put into force, as many as 25 operators received licenses and 57 were blacklisted.
Restrictions
Although Denmark has taken a more liberal approach towards sports betting and casino legislative matters, they are still strictly monitored. Only companies that have acquired a license and pay the necessary fees are allowed to operate on the Danish market. Bookmakers that have applied for a license but are yet to obtain one, are not allowed to accept Danish players. Several promising bookmakers failed in receiving a license, while some others, listed below, welcome Danish players. It is important to note that in order to place a legal wager, one must visit the .dk address of the bookmaker.
As far as taxes are concerned, these are a sole responsibility of the bookmaker. Players' winnings are not a subject to taxes. It is also essential to be aware of the legal betting age in Denmark. While most countries allow their residents to place sports bets when they turn 18, in Denmark, punters must be at least 21 years old.
Popular Sports to Bet on
Like the majority of European punters, the Danes are passionate about football and they frequently place wagers not only on the domestic Superliga, but also on events of international importance.
The English Premier League matches attract a lot of interest. That is why bookmakers are glad to provide Danish punters with a vast array of football betting options. The popularity of golf is attributed to the successful performance of Thomas Bjørn at the Tour in the 2000s. Thorbjørn Olesen is yet another Danish player who constantly keeps his fans engaged. Handball and badminton are also considered popular among the Danes, not to mention that cyclists have won prestigious titles.
Apart from sports betting, the Danes are also avid poker fans. Denmark takes pride in having top players occupying the first places in different poker rankings.
Despite the fact that Denmark is a relatively small country, Danish players have captured a number of trophies. The Danes won Euro 1992 and according to bookmakers, the interest in Superliga is really high. English and Spanish markets are also highly popular.
Denmark is the country where handball originates from, so it is not surprising that the Danes are so passionate about it. Although ubiquitous cannot be classified as the most popular sport worldwide, it is the main winter sport of the Danes.
Popular Bookies
As already mentioned, the legalization of gambling activities on the territory of Denmark made it an appealing market for foreign operators.
Although it is a small country with population of approximately five million people, the Danes seem excited about the gambling opportunities they are provided with. Below, you can check some of the most prominent and reliable bookmakers that gladly accept Danish punters.
Betfair
Betfair is known as the pioneer in betting exchange industry. It provides a huge selection of events to wager on as well as pre-match and in-play options. Betfair has managed to become the market leader maintaining hundreds of accounts and processing a great number of transactions every day.
The main product of Betfair is the Betting Exchange that draws users' attention despite the commissions that are said to be a bit higher. The betting exchange provides users with the chance to back their favourite teams, bet against each other or wager on the outcome of a certain sports event. Odds are often better than what some bookmakers offer.
Betfair covers a wide array of markets including but not restricted to baseball, basketball, football, boxing, chess, golf, greyhounds, ice hockey, mixed martial arts, winter sports, volleyball, swimming, rugby, motor sports, etc.
Basically, creating an account with Betfair means you will be able to wager on every sports event you can think of. As for the types of bets, Betfair offers correct score, over/ under, Asian handicap, half and full time result, double chance, hat trick, sending off, total goals and so on.
Betfair values its users and strives to provide them with as many convenient features as possible. That is why it has an easy to navigate website as well as a mobile version compatible with all OS. Betfair has dedicated a lot of time and efforts into the online add-ons, the development of the community forums and analysis.
Ladbrokes
Ladbrokes is one of the finest UK bookmakers established in the distant 1886. The company has entered the online gambling industry in 2000 and throughout the years, it has become a well-recognised brand. Ladbrokes holds a license from the UK Gambling Commission and stands for security, reliability and transparency.
As far as the betting coverage is concerned, punters will not be disappointed. There is a huge selection of horse racing events as well as ice hockey, basketball, cricket, tennis, handball, virtual sports, snooker, boxing, rugby. Ladbrokes also accepts political bets, bets on events from the entertaining industry, etc.
Speaking of the odds, they are slightly above average. Ladbrokes always offers great prices for important sports events. Live betting and in-play options are also available. The live betting platform is user-friendly and responsive but the lack of live streaming options for important events is considered a setback.
BetVictor
BetVictor is a Gibraltar-based bookmaker that is often defined as one of the most reliable bookmakers in Europe. The company was established in 1975 and has become one of the pioneers as far as online gambling is concerned.
BetVictor has been in the business for quite some time and during the years, it has greatly expanded the betting options it provides punter with. Today, users can take advantage of the mobile version of the site and enjoy premium quality betting sessions.
The bookmaker is mainly focused on covering football and horse racing markets and offers a decent spread on many more sports events. The live betting options blend in with the rest of the features and users gladly take advantage of them. Although not everyone is keen on fixed odds, they are definitely worthy of checking.
888Sport
888Sport has been in the sports betting industry for long enough to know how to meet the demands of every punter. It became popular as a bookmaker that offers competitive odds and does not spare money for advertisements and popularization of its products.
In a nutshell, the sports you will find at 888Sport include ice hockey, football, GAA, cricket, Australian rules, American football, horse racing, motor sports, rugby, snooker, UFC, tennis, basketball, cycling, Olympic sports, greyhounds.
It does not matter whether you are a fan of cricket, football or horse racing, you will definitely find good odds for the event you are interested in.
888Sport is also known as a bookmaker offering a pretty good in-play feature. The odds are constantly updated and the interface of the system is easy to use, even if you have never visited the site before.
You can also keep yourself informed about the current events where wagers are accepted and the events supposed to kick off soon. In order to access the live feature, you just have to click on the "Live Betting" tab and the current events and the odds will be displayed for you.
bet365
bet365 is without a doubt, one of the largest bookmakers on a global scale. It offers all kinds of betting services one might think of. Their online sportsbook is used by thousands of punters on a daily basis.
The company is available in more than 140 countries worldwide and has the reputation of one of the most reliable bookmakers. Apart from the sports section, visitors are encouraged to take a look at the exclusive casino options.
As far as sports betting is concerned, bet365 has a long list of sports varieties and markets. Quick betting and in-play options are also available.
Bet365 has some of the best odds that are regularly updated. Important sports events are live streamed, which enables you to track your selections and make in-play bets. Punters are welcome to bet on the go as bet365 has a mobile version at their disposal. The bookmaker covers boxing, football, motor sports, rugby, snooker, tennis, darts, winter sports, golf, cycling, cricket, greyhounds, baseball, etc.
(Visited 2,082 times, 1 visits today)