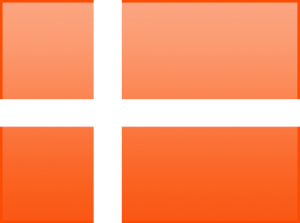 Historically, sports betting on the territory of Denmark was prohibited in 1753 when Frederic the Fifth issued a royal decree intended to ban all forms of gambling.
Yet, there were some loopholes in the decree and after all, gambling was allowed under certain requirements. The Danish Class Lottery was given the allowance to operate on grounds that money is set aside for the poor.
Nowadays, the situation has improved significantly. Gambling has been legalized and is currently under the control of The Danish Gambling Authority. This gaming board was established in 2000 and is responsible for regulating the Danish gambling market. It ensures that all sports betting websites Danish bettors have access to are reputable and that they follow Danish regulations.
Find the best Danish bookmakers here
Historical Overview
The royal decree was outlawed in 1948 and substituted by the first gambling legislation. Sports betting and gambling activities in Denmark have long been controlled by one sole operator known as Danske Spil. The latter was established in 1948 with the aim of offering football betting options. Later on, it greatly expanded the markets the Danes can bet on and now, it provides not only sports betting but also a variety of casino games.
The Government seemed content with Danske Spil's monopoly on the market. The first reason why they approved it was that Danske Spil was a state-owned company, which therefore meant the government could greatly benefit from the generated revenues and use the funds for charitable purposes and the development of the sports. The second reason was that having just one available operator made the regulation of the market much easier. According to them, proper regulation meant that the negative effects of gambling would be minimized.
However, this approach turned out to be ineffective as Danish punters found various international bookmakers to wager on. Most bookmakers even offered their services in Danish and processed transactions in Danish krone.
As a result, the Danish government passed a gambling act in 2010, but it came into force in 2012. The new act enabled companies to apply for a license and enter the Danish gambling market. That move was expected to boost revenue and minimize the number of firms that operate illegally.
Regulatory Body
All gambling activity within Denmark is regulated by The Danish Gambling Authority. This includes forms of gambling such as lotteries, online and brick-and-mortar casinos, gaming machines, public poker tournaments, and sports betting as well as remote wagering on sports.
The regulatory body is in charge of issuing licenses to bookmakers looking to operate within the Danish market, and it also ensures that the sports betting websites in question follow the legislative regulations of the country.
Should breaches of contract occur, the Danish Gambling Authority can penalize the sportsbooks in question, and it can also revoke the licenses of operators when it has been deemed necessary.
In addition, the DGA works closely with The Danish Ministry of Taxation. This ministry is in charge of collecting taxes pertaining to sports betting activities, as well as the registration of operators that have acquired a license. The Danish Consumer Ombudsman is another authority that plays a role in regulating the gambling industry within Denmark. It is responsible for settling disputes between consumers and operators, and the DGA collaborates with this authority in order to ensure that bookmakers are following Danish law.
All in all, Danish gambling enthusiasts can trust that if a bookmaker is able to operate within the country, then the sportsbook in question will follow the regulations set in place by Denmark's regulatory authorities to the letter. The Danish sports betting sphere is thus one of the best there is for punters.
Relevant Legislative Framework
As previously established, three regulatory bodies oversee the Danish gambling market – the Danish Gaming Authority, the Danish Ministry of Taxation, and the Danish Consumer Ombudsman.
The Danish Gaming Authority is in charge of issuing licenses and monitoring all activities that take place on the Danish market.
The Danish Ministry of Taxation is in charge of registering the license holders and overseeing the collection of gaming duties. It works in collaboration with the Gaming Authority and both institutions deal with legislative matters.
As for the Danish Consumer Ombudsman, it regulates the marketing activities of the licensees and investigates disagreements between operators and customers.
Licenses
Currently, there are two types of licenses operators can apply for. The first one is a betting license and the second one is an online casino license. In case a company obtains a betting license, it is enabled to provide online and land-based services. Although the license is valid for the territory of Denmark, it can be expanded to include Greenland.
Licenses are valid for five years and operators are welcome to apply for both licenses. The combined fee for both licenses is approximately EUR 47,000. However, the annual fee is determined by the amount of the generated gross gaming revenue.
The Gambling Act
The approach of Danish authorities towards sports betting is said to be quite interesting. The Gambling Act, which came into force, pointed out four main reasons why gambling laws should be amended.
First of all, the Act called for keeping the consumption of gambling services to a minimum and protecting the vulnerable part of the population from the negative effect sports betting and casino games expose them to. The Act also called for transparency and prevention of organized crimes.
Actually, the Danish regulation system is considered a pretty good one. Instead of prohibiting international operators from entering the Danish market, it allows them to apply for a license and try to meet punters' demands for legal betting services. Furthermore, legalized gambling contributes to the country's coffers.
The Current Legal Situation
It was not until the beginning of 2012 when Danske Spil's monopoly was broken up. At that time Danske Spil was the only company allowed to provide the Danes with gambling services, while overseas companies were prosecuted and deemed illegal.
However, the intensified pressure put on Danish authorities made them change the regulation, and today, more than 400 bookmakers are enabled to provide their products and services. Some of them even have their websites translated into Danish.
Prominent bookmakers such as Mr Green and bet365 have successfully entered the Danish sports betting market but the state is still in charge of racing events and betting options.
The new legislation turned out to be profitable for Danske Spil as well. The profits skyrocketed and now, the company is split into two smaller ones: Danske Lotteri Spil and Danske Licens Spil. According to lawmakers, the Gambling Act implemented in 2012 lacks the ambiguity of the previous gambling laws.
Yet, Danske Spil still holds the monopoly on lotteries, dog and pigeon racing events. All the other forms of gambling, including sports betting, poker, and casino games, are available for foreign operators.
During the first year when the law was put into force, as many as 25 operators received licenses and 57 were blacklisted.
Restrictions
Although Denmark has taken a more liberal approach towards sports betting and casino legislative matters, they are still strictly monitored. Only companies that have acquired a license and pay the necessary fees are allowed to operate on the Danish market, and licenses are valid for 5 years. Thankfully, the gaming board is not limited in terms of the number of licenses it can issue.
Off-shore bookmakers that have not acquired a license by the Danish Gaming Authority are not allowed to target Danish players. In other words, if an off-shore website provides Danish as a language option, offers customer service in Danish, covers games that are of interest only to Danish bettors, accepts Danish kroner and allows payment via Danish exclusive payment solutions, and it does not have a license to operate within Denmark, then the bookmaker in question should expect a cease-and-desist letter by the DGA in a timely manner. The authority can also undertake further actions to stop the sportsbook from offering its services to Danish punters. In addition, even licensed foreign betting websites cannot offer dog racing or pigeon racing.
Several promising bookmakers failed in receiving a license, while some others, listed below, welcome Danish players. It is important to note that in order to place a legal wager, one must visit the .dk address of the bookmaker.
As far as taxes are concerned, these are the sole responsibility of the bookmaker. Players' winnings are not subject to taxes. It is also essential to be aware of the legal betting age in Denmark. Most countries allow their residents to place sports bets when they turn 18, and Denmark is not an exception. All individuals 18 or older are permitted to wager provided that they do so at licensed establishments.
Popular Odds Formats
Any experienced punter will be familiar with just how important the odds are to bettors. The odds formats help you see how lucrative a potential bet can be. Placing bets without being familiar with the more popular odds formats would be the equivalent of relying on a coin toss when you place your bets. While some bettors might enjoy this type of chaotic wagering, most punters will want better chances of winning.
Decimal Odds
Europeans are fond of the decimal odds format, and this includes Danish bettors. It is considered by many to be the easiest of all odds formats, which explains its popularity. Indeed, once you are familiar with how the calculation works, it is quite easy to tell if a bet is worth placing at a glance.
Let us take a basketball listing as an example:
Alba Berlin: 3.45
Milano: 1.33
If we wish to bet 100 Kr. on Milano, for instance, all we need to do is multiply the stake by the odds in order to calculate the potential payout:
100 x 1.33 = 133 Kr. (100 Kr. stake + 33 Kr. profit)
Fractional Odds
Fractional odds are favored mainly on the British isles. Although they are not as popular abroad, they still see quite a bit of use and certain Danish bettors prefer this format.
Figuring out what the potential profit of a wager will be is not a hard task. We can use our previous basketball example to see how the odds can look like:
Alba Berlin: 49/20
Milano: 1/3
As you can see, the odds are visualized as fractions, and fractional odds show how much you could win by wagering 1 Kr. The potential win amount (the numerator) is at the top, while the amount you bet (the denominator) is at the bottom. If the denominator is the larger of the two, the team in question is the favorite.
Calculating the profit of a 100 Kr. bet on Milano is simply a matter of multiplying it by the odds:
100 x 1/3 = 33 Kr. profit
If you wish to know the total payout, add back your stake and you are pretty much done:
33 + 100 = 133 Kr. payout
American Odds
American odds originate from the USA, and this is also where the majority of this format's users reside. Nonetheless, some non-American bettors do like using this method. It tends to be present in sportsbooks, and this includes certain Denmark-friendly bookmakers.
American odds are a bit unique, seeing as they basically showcase the relationship between a 100 Kr. bet and the underdog or the favorite. The underdog is preceded by a plus, and it shows how much you can win if you wager 100 Kr. The favorite, on the other hand, follows a minus, indicating how much money you need to stake to win 100 Kr. Once again, we can use the previously showcased match as an example:
Alba Berlin: +245
Milano: -300
From this listing, we can see that we can win 245 Kr. by wagering 100 Kr. on Alba Berlin. In addition, placing a 300 Kr. stake on Milano is necessary if you wish to win 100 Kr.
Popular Sports to Bet On
Sports as a whole are quite big in Denmark, so naturally, tons of Danish gambling enthusiasts love to wager on sports betting events as well. Like the majority of European punters, the Danes are passionate about football and they frequently place wagers not only on the domestic Superliga, but also on events of international importance. The English Premier League matches attract a lot of interest. That is why bookmakers are glad to provide Danish punters with a vast array of football betting options.
The popularity of golf is attributed to the successful performance of Thomas Bjørn at the Tour in the 2000s. Thorbjørn Olesen is yet another Danish player who constantly keeps his fans engaged. Handball and badminton are also considered popular among the Danes, not to mention that cyclists have won prestigious titles.
Apart from sports betting, the Danes are also avid poker fans. Denmark takes pride in having top players occupying the first places in different poker rankings.
Despite the fact that Denmark is a relatively small country, Danish players have captured a number of trophies. The Danes won Euro 1992 and according to bookmakers, the interest in Superliga is really high. English and Spanish markets are also highly popular.
Soccer
Soccer, also known as football, is hands down the most popular sport in pretty much the entire world. Europeans in particular are especially fond of soccer, and the same can be said for players residing in Denmark. Leagues such as the UEFA Champions League, LaLiga, Bundesliga, and the Danish Superliga among many are also quite popular at Denmark-friendly bookies. Additionally, bettors in the country have access to markets like both teams to score, outrights, totals, goalscorer bets, and more.
Cycling
Cycling is an important part of Danes' daily lives. It is well-liked not only as a past-time, but Danish sports fans also love to spectate cycling races. This, of course, means that many of the individuals in question are gamblers who love to partake in sports betting too, which is why cycling has quite the presence at Danish bookmakers. Events like the British National Road Race Championships, the Grand Tour, and Tour de France attract quite a lot of bettors to sports betting websites. They can also choose between king of the mountains, the green jersey, outrights, and others when it comes to bet types.
Handball
Handball is very important to Denmark to put it lightly. It is, after all, a sport that originated in the country, and is thus quite valuable to Danish sports fans. This is why bookies looking to impress Danish bettors will typically give handball the attention it deserves, and league winner, match winner, and match handicaps are but a few of the markets bettors can pick from. As for matches, Danish punters are spoilt for choice. Events pertaining to the European Handball Federation, International Handball Federation, SEHA League, Danish Men's Handball League, Liga ASOBAL, and many more receive great coverage at online bookies.
American football
This might come as a surprise to some, but American football is indeed a favorite of many gambling enthusiasts from Denmark. The Danish American Football Federation organizes the National Ligaen, but this is not the only event covered at Denmark-friendly sportsbooks of course. In fact, Danish bettors can enjoy coverage of leagues like the NFL, Canadian Football League, European Football League among many others. Betting websites will also ensure a great wagering experience and provide markets such as handicaps and totals that are very popular.
Popular Sports to Bet On Summary
Sport
Pre-match/In-play
Leagues
Soccer
yes/yes
UEFA Champions League, LaLiga, Bundesliga, Danish Superliga
Cycling
yes/yes
British National Road Race Championships, the Grand Tour, Tour de France
Handball
yes/yes
Handball Federation, SEHA League, Danish Men's Handball League, Liga ASOBAL
American Football
yes/yes
NFL, National Ligaen, Canadian Football League, European Football League
Popular Banking Methods
Online banking has steadily become a part of the daily lives of Danish individuals. Bettors residing in Denmark have come to expect that managing their funds online will be an effortless endeavor and, naturally, online banking at sportsbooks should be no different in their eyes. Indeed, bookies offering remote sports betting have done their best to ensure that withdrawing or depositing money is a hassle-free experience. They have done so by providing a sufficient variety of payment solutions, so pretty much most bettors from Denmark can be certain that they will have access to a solution that suits their preferences.
Credit and Debit Cards
Most gambling enthusiasts are used to utilizing credit and debit cards when it comes to making online purchases, and understandably such bettors will feel quite at home with using this banking solution at sportsbooks. It is for this reason that bookies catering to Danish bettors are guaranteed to offer credit and debit cards as an option both for withdrawals and deposits, and punters can typically choose between Visa and Mastercard.
E-wallets
E-wallets are the modern method when it comes to dealing with online banking. They are preferred by many gambling enthusiasts, not simply for their ease of use, but also because they provide an extra layer of security since e-wallets prevent your banking information from being shared with the websites you wager at. Popular choices include Trustly and PayPal. Additionally, bettors who use iOS devices will more often than not have access to Apple Pay at bookmakers.
Pre-paid Vouchers
Another banking solution popular with individuals who value their privacy is pre-paid vouchers. Sports betting sites tend to include them within their deposit sections, and bettors from Denmark will usually be able to use Paysafecard.
Bank Transfer
If all else fails, bettors can always trust that bank transfers will meet their depositing and withdrawing needs. This method is not the fastest, at least when withdrawals are concerned, but it gets the job done in a reliable fashion which is more than enough for many Danish punters.
Popular Banking Methods Summary
Payment Method
Fees
Deposit Limits
Deposit Times
Withdrawal Limits
Pending withdrawal time
Withdrawal Times
Visa
Free
50 Kr. – 150,000 Kr.
Instant
50 Kr. – 150,000 Kr.
24 hours
1-5 days
Mastercard
Free
50 Kr. – 150,000 Kr.
Instant
50 Kr. – 150,000 Kr.
24 hours
1-5 days
PayPal
Free
100 Kr. – 60,000 Kr.
Instant
100 Kr. – 60,000 Kr.
24 hours
24 hours
Apple Pay
Free
50 Kr. – 50,000 Kr.
Instant
N/A
N/A
N/A
Paysafecard
Free
50 Kr. – 10,000 Kr.
Instant
50 Kr. – 18,000 Kr.
24 hours
24 hours
Trustly
Free
100 Kr. – 50,000 Kr.
Instant
N/A
N/A
N/A
Bankwire
Free
1000 Kr. – 1,000 Kr.
Instant
120 Kr. – 1,000 Kr.
24 hours
2-10 days
Mobile Betting
The twenty-first century has brought upon many changes that have greatly improved our quality of life. One such aspect is the sheer accessibility the internet has nowadays thanks to the innovations in smartphones and mobile networks, and by now we are all quite used to having everything the internet has to offer at our fingertips when we are out and about. Sportsbooks were quick to catch on to this development, and nowadays any respectable bookie offering its services to Danish bettors has made its services available on smartphones one way or another.
The first type of mobile solution is mobile websites. They are basically the website itself, but with a mobile-friendly skin that not only looks far better on smartphones but is also far more convenient to use on smaller screen sizes. Accessing such websites is incredibly easy. More often than not you will be redirected to the mobile version of a sportsbook automatically, but if not, a direct link to this version of the website will be available.
Dedicated applications are another mobile solution that is quickly gaining momentum in the sports betting sphere. Finding them is, typically, a hassle-free endeavor, seeing as the bookmaker you are eyeing will often link to the Android and iOS versions somewhere on the website. If not, you will be able to quickly find the applications by searching in the app store of your operating system of choice.
Regardless of which method you go with, you can rest assured that you will not be at a disadvantage compared to bettors who use their computers for their sports betting needs. Managing your funds, for instance, is just as easy on smartphone bookies as it is on PC sportsbooks, as is wagering in and of itself, contacting customer support, in-play betting, and pretty much any feature you would expect at a bookmaker.
Key Aspects of a Worthy Betting Site
Taking into consideration the vast diversity of sports betting operators within the industry, it is of vital importance for bettors to be able to sort out which are the best by comparing their major features. In the lines to follow, we accentuate some of the aspects that are typical of betting sites worthy of your attention.
are very much like clocks, there are many mechanisms that make them tick, and all of them are crucial to the overall quality of the product one way or another. This is why it is a good idea to know what to look for when you are searching for a good bookmaker.
The Sportsbook
As obvious as this is, we still need to emphasize just how important it is to check out the sportsbook of a bookmaker before you go through the trouble of registering. The layout should be intuitive and easy to use, and of course, you should also make sure that your favorite sports are included. Additionally, the markets offered for these sports must also be sufficient, especially if you are a picky bettor.
The Bonuses
Newer punters might not consider this aspect to be all that relevant, but promotions tell us quite a bit about just how much (or how little) a bookie values its users. Daily and weekly promotions are especially important to check. If you wish to stick with the bookie you are eyeing, they can easily give you an idea of how lucrative the sports betting experience will be on a daily basis.
Payment Methods
This aspect is self-explanatory, there is no way for you to actually wager at a bookmaker if you cannot even deposit funds into your account, after all. Nonetheless, it should be emphasized just how crucial banking solutions are for sports betting. First, the number of methods in and of itself is of interest, since if an individual's preferred payment method is not available, this can lead to troublesome situations. You should also check the minimum and maximum limits, especially if you wish to wager larger sums. Additionally, it is advised to go for bookies that do not impose fees on their bettors.
Mobile Solutions
More often than not, the modern-day bettor will find it difficult to dedicate time to sports betting considering just how busy we all are. Everyone's time is precious, and a bookmaker must be available to use on smartphones if it wishes to win over busy bettors. Typically, a mobile website will be sufficient, but if you prefer a dedicated application, check if any are available for your operating system before you make an account at a sportsbook.
Popular bookies
As already mentioned, the legalization of gambling activities on the territory of Denmark made it an appealing market for foreign operators.
Although it is a small country with a population of approximately five million people, the Danes seem excited about the gambling opportunities they are provided with. Below, you can check some of the most prominent and reliable bookmakers that gladly accept Danish punters.
Betfair
Betfair is known as the pioneer in the betting exchange industry. It provides a huge selection of events to wager on as well as pre-match and in-play options. Betfair has managed to become the market leader maintaining hundreds of accounts and processing a great number of transactions every day.
The main product of Betfair is the Betting Exchange that draws users' attention despite the commissions that are said to be a bit higher. The betting exchange provides users with the chance to back their favorite teams, bet against each other, or wager on the outcome of a certain sports event. Odds are often better than what some bookmakers offer.
Betfair covers a wide array of markets including but not restricted to baseball, basketball, football, boxing, chess, golf, ice hockey, mixed martial arts, winter sports, volleyball, swimming, rugby, motorsports, etc.
Basically, creating an account with Betfair means you will be able to wager on every sports event you can think of. As for the types of bets, Betfair offers correct score, over/ under, Asian handicap, half and full-time result, double chance, hat trick, sending off, total goals, and so on.
Betfair values its users and strives to provide them with as many convenient features as possible. That is why it has an easy-to-navigate website as well as a mobile version compatible with all operating systems. Betfair has dedicated a lot of time and effort into the online add-ons, the development of the community forums, and analysis.
Pros

Cashout
Betting Exchange
Excellent variety of sports and markets
Great customer service
Competitive odds
Cons

Some bonuses are country-specific
The layout is unpleasant for some users
888Sport
This bookmaker has been in the sports betting industry for long enough to know how to meet the demands of every punter. It became popular as a bookmaker that offers competitive odds and does not spare money for advertisements and popularization of its products.
In a nutshell, the sports you will find at 888Sport include ice hockey, football, GAA, cricket, Australian rules, American football, motorsports, rugby, snooker, UFC, tennis, basketball, cycling, Olympic sports, and more.
It does not matter whether you are a fan of cricket, football, or tennis, you will definitely find good odds for the event you are interested in.
The website is also known as a bookmaker offering a pretty good in-play feature. The odds are constantly updated and the interface of the system is easy to use, even if you have never visited the site before.
You can also keep yourself informed about the current events where wagers are accepted and the events supposed to kick off soon. In order to access the live feature, you just have to click on the "Live Betting" tab, and the current events and the odds will be displayed for you.
Pros

Great compatibility with mobile devices
Many sports and markets
In-play
Lucrative promotions
24/7 live chat
Cons

Some bettors report having their accounts limited
The verification process is cumbersome
Bet365
Bet365 is, without a doubt, one of the largest bookmakers on a global scale. It offers all kinds of betting services one might think of. Their online sportsbook is used by thousands of punters on a daily basis.
The company is available in more than 140 countries worldwide and has the reputation of being one of the most reliable bookmakers. Apart from the sports section, visitors are encouraged to take a look at the exclusive casino options.
As far as sports betting is concerned, Bet365 has a long list of sports varieties and markets. Quick betting and in-play options are also available.
Bet365 has some of the best odds that are regularly updated. Important sports events are live streamed, which enables you to track your selections and make in-play bets. Punters are welcome to bet on the go as Bet365 has a mobile version at their disposal. The bookmaker covers boxing, football, motor sports, rugby, snooker, tennis, darts, winter sports, golf, cycling, cricket, baseball, etc.
Pros

Varied sportsbook
Sufficient number of payment solutions
Useful website layout
Dedicated Android and iOS applications
In-play
Cons

Some bonuses are not available for all banking methods
Customers report that verification can be troublesome
Mr Green
Established in 2007, Mr Green is a bookmaker that quickly succeeded in grabbing the hearts of many punters. It is quite popular nowadays, and there are multiple ways in which Mr Green managed to win over such a vast number of gambling enthusiasts.
It features a memorable design language. Its appearance is elegant as the bookmaker's name would suggest, and it also functions well. This combination provides an excellent wagering experience to the website's bettors, and it is no wonder that gambling enthusiasts keep coming back for more. Additionally, the best slip is quite easy to utilize.
No interface can make up for a lacking sportsbook, however, and we are happy to report that Mr Green's sports selection is indeed pretty much excellent. You have a couple of dozen sports to choose from, and this includes popular options such as soccer, cricket, rugby, mixed martial arts, and cycling along with more niche betting choices like wagering on politics. Furthermore, figuring out which odds suit you best is easy since Mr Green allows you to use fractional, decimal, or American odds when it comes to the format.
Last but certainly not least, you will also find yourself absolutely spoilt for choice when it comes to bet variations. At Mr Green, you have access to handicap bets, totals, over/under bets, both teams to score, goalscorer, outrights, and many, many more as far as markets go.
Pros

Supports the 3 most popular odds formats
Over 35 sports and numerous markets
24/7 support
Great promotional offers
Cohesive design
Cons

Mr Green charges fees when bettors use certain payment solutions
Limited number of withdrawal methods
Bet25
Bet25 is a newer player in Denmark's sports betting industry. It launched in the mid-2010s and has been going strong ever since.
The website not only has a sufficient catalog of sports, but it also ensures that its customers are happy by providing excellent bonuses. Furthermore, it is not just new players that receive special treatment. Regular punters who visit the website on a daily or weekly basis are also eligible for numerous ongoing and limited promotions.
Bettors who prefer using mobile devices when it comes to sports betting will have access to all of the bonuses in question, in addition to pretty much any features computer users can enjoy. Wagering is just as entertaining on mobile as it is on the desktop website, and bettors have the choice between downloading a dedicated application from one of the app stores or using the website on the mobile version of chrome, safari, or pretty much any other modern browser.
Furthermore, Bet25 values the safety of its users and has provided various ways in which bettors who might suffer from problem gambling can make their wagering experience far safer. The first of said options are self-imposed limits on how much money one can deposit into their account. Self-exclusion is also available for those who might need to resort to such an option. Bet25's robust verification process guarantees that users who have excluded themselves, as well as other individuals who should not partake in sports betting such as minors, will not be able to utilize the bookmaker's services. Bet25 will also direct vulnerable individuals to websites and organizations that can help the person in question.
Pros

Good compatibility with mobile devices
Great bonuses
Competitive odds
In-play
Useful bet slip
Cons

Limited number of payment options
The website layout is a bit confusing
Nordicbet
Nordicbet caters primarily to countries in Northern Europe, which includes Denmark, and it boasts a great reputation among Danish bettors. This is a bookie with over a decade and a half of experience within the sports betting industry, and it shows.
The bookmaker has certainly put an emphasis on mobile compatibility. If you prefer to utilize smartphones when it comes to sports betting, you can get your hands on either the Android or iOS application. If, however, you would rather not download an app, you can opt for loading up Nordicbet's website. You can do so on your mobile browser of choice, and you can rest assured that you will not lack any of the features available to those who use the desktop version.
If the need ever arises, you can contact customer support in a variety of ways. The first and, in many bettors' eyes, easiest method of getting in touch with Nordicbet's support team is live chat. You will typically receive a response in 30 seconds, and we are more than happy to point out that live chat is available around the clock.
If you would rather use email, then that option is also available. While correspondence will not be as swift as using live chat, you will, in general, receive an answer within an hour at worst. If you are a fan of more old-school contact methods, calling Nordicbet's staff is always an option.
Pros

Clean design
Excellent bet slip
Great customer support
Cashout
Live streams
Cons

The selection of payment solutions could be better
Users report having their accounts limited
Some bonuses are country-specific
Unibet
Unibet is a well-known name among gambling enthusiasts, and for good reason. The website is absolutely great for sports betting, as evidenced by its excellent sportsbook which provides Unibet's customers with an array of sports to wager on. You can also find numerous markets as well, and placing handicap bets, total bets, both teams to score bets, map winner bets and more has never been easier thanks to the fact that every wager you place gets neatly organized in Unibet's convenient bet slip.
Additionally, live betting is also available for those who love the thrill of placing their bets while the game is ongoing and when anything can happen. This exciting form of sports wagering is further enhanced by Unibet's very welcomed live streaming feature.
Said wagering experience is exceptionally hassle-free as well, thanks to Unibet's utilization of various payment solutions. The range you have to work with is great, starting from the traditional credit and debit cards. Modern bettors can also take advantage of e-wallet services such as Paypal, Neteller, Skrill, and more. Pre-paid vouchers like Paysafecard are also an option, and if nothing else is to your liking, you can always opt for the tried and true bank transfer method.
Pros

Massive sportsbook section
Live streaming
Live betting
Great mobile compatibility
Competitive odds
Cons

Mixed user reports regarding the website's customer service
Some bonuses are country-specific
The signup process is considered cumbersome by some customers
ComeOn
Gambling enthusiasts around the world are quite fond of ComeOn, and the bookie is all in all considered to be very reputable. Its credibility is backed by the various licenses it has acquired, and this includes a license by The Danish Gambling Authority.
Danish bettors can thus rest assured that if they make ComeOn their sportsbook of choice, they will be able to take advantage of a safe sports betting environment that is up to the Gaming Authority's strict standards.
Customer support is very easy to reach. You can either try contacting them via live chat, or you could, instead, send ComeOn's team an email. Regardless of which option you go with, your issues will be resolved swiftly by the website's helpful staff.
In addition, ComeOn understands quite well that in order for a customer to enjoy the best wagering sessions possible, said user must not have to deal with troublesome transfer of funds when it comes to both withdrawals and deposits. This is why ComeOn provides good banking solutions.
Credit and debit cards are, of course, accounted for. In addition, bettors who are more privacy-conscious can opt for an e-wallet service like Skrill, or for pre-paid vouchers such as Paysafecard. Either way, you can be certain that managing your funds at ComeOn is a hassle-free endeavor.
Pros

Supports the most popular odds formats
Live betting
Many sports and markets
Variety of payment solutions
Compatible with mobile
Cons

No 24/7 customer support
Certain withdrawal methods are subjected to fees
Cashpoint
Cashpoint is a European bookie that is now a part of the Danish sports betting market. It has a lot to offer to its customers, starting from the various sports available in its sportsbook, and they are the very foundation of the website's success. You can try betting on tennis, ice hockey, soccer, handball, cricket, and numerous other sports. Furthermore, you will also find that each sport has many bet types to choose from.
As for its mobile solutions, although there are no applications available for download, punters can use Cashpoint's excellent mobile website in order to wager on their smartphones. It works great, scales perfectly regardless of one's screen size, and bettors can be certain that they will be able to enjoy the same number of sports and markets computer users can. Wagering, managing one's funds, and navigating through the menus is also an absolute breeze on mobile.
In addition, Cashpoint supports English, so for those living in the country who are still not quite used to the language, you can take advantage of this option until your Danish language skills improve.
Pros

Good sports coverage
Excellent loyalty program
Cashout
Referral bonus
Competitive odds
Cons

Cluttered design
Limited number of banking solutions
Only the decimal format is available
No live streaming
Onsidebetting
Onsidebetting is a Danish bookmaker through and through, which makes it perfect for bettors in the country. In terms of its appearance, Onsidebetting passes with flying colors. The website looks great, and it also works very well. Navigating Onsidebetting's various menus is, overall, a fun and streamlined experience.
Currently, Onsidebetting offers a dedicated application only to its Android users, and its apk file can be downloaded directly from the website. Gambling enthusiasts who have iOS devices should not be saddened by this, however, since they can still use the website on their iPhones. They will just need to stick to the website itself, which has been optimized for mobile and has pretty much everything the sportsbook has to offer.
Additionally, Onsidebetting loves to positively spoil its users with promotions. Limited holiday bonuses are not rare, and naturally, there are also lucrative welcome bonuses punters can take advantage of. Bettors who like using Onsidebetting on a daily basis will also find that there are promotions catering to regular customers as well.
When it comes to customer service, what Onsidebetting has to offer is very useful. Should you ever run into any issues while wagering at the website, you can contact customer support via live chat. Emailing the bookie's team is an option as well, and you can be certain that your problems will be resolved quickly regardless of which option you go for.
Pros

Live chat customer support
In-play
Clean interface
Informative FAQ section
Great bonuses
Cons

No American odds
No 24/7 support
(Visited 2,740 times, 1 visits today)