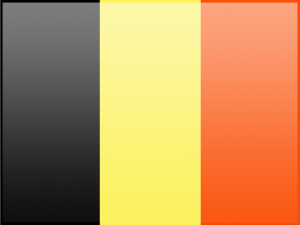 When it comes to gambling legislation, Belgium is a vivid example of strict rules and severe financial penalties for everyone who disobey the law.
To a certain extent, the strict regulations are somehow excessive, given the fact that Belgium is the country known for pushing a vision for the European Union as a community where the freedom of trade and labor is something normal.
Yet, it seems the proposed freedom is not applicable to online and offline gambling activities.
Historical Overview
What makes the Belgium legislative matters even more confusing is the fact that the neighbouring countries have already implemented the required gambling laws. Although Belgium is expected to follow the main EU principles of freedom of trade and competitiveness, the government does little towards liberalisation of the gambling market. In point of fact, while the other European countries aim at untapping the sports betting and casino markets, Belgium does the opposite. Belgian residents are left with few opportunities to place their bets. Restrictions on citizens and bookmakers have also been imposed.
Having said that, Belgians have long been interested in gambling. The National Lottery was found in the 15th century. The growing demand for sports betting and casino options have led to the increased popularity of horse racing and casino games. Back in 2002, online gambling was legalized and residents had the chance to freely enjoy their favourite games in online format for a few years. However, the Gambling Act of 2009 was the greatest step towards online gambling liberalisation.
Find the best Belgian bookmakers here
A MINIMUM deposit of $100 is required to qualify for the 50% bonus. All deposits lower than $100 will receive a 25% bonus. The maximum bonus per deposit is $1,000. All rollover requirements must be met prior to requesting a payout.
Join Bovada, make your first deposit and instantly receive a 50% Sports Welcome Bonus up to $250.
Relevant Legislative Framework
Currently, all forms of gambling are legal on the territory of the country, although these are heavily regulated. The Gambling Act of 2011 legalized gambling activities in Belgium. The Belgian Gambling Commission was appointed to oversee all forms of gambling that take place on the territory of the country.
BGC is responsible for issuing licenses to operators willing to enter the online gambling market. In order to acquire online gambling licenses, one of the requirements applicants have to meet is to have their land-based gambling license or work in collaboration with a firm that has such.
There are three license types operators can apply for – a license for online casinos, for gaming arcades and for wagers, respectively. Since it is mandatory for every online operator to work together with a land-based firm, the latter is also required to have one of the aforementioned licenses.Later, the 2011 Gambling Act was amended and new clauses were added to it. Two Royal decrees, issued by the government, made the gambling operators adhere to even more complicated set of rules.
According to the first Royal decree, every operator, willing to obtain a license, is supposed to propose a plan containing essential information regarding the casino.
The plan should include information about the website name and structure as well as the place from where the site will be administered. The second decree requires the applicant to reveal information regarding customers' security as well as the security of the available payment processors. Applicants are also obliged to propose solutions for dealing with gambling addiction issues.
In addition, the operator must consent to a permanent connection to be established between the Belgian Gambling Commission and the online casino.
Another rule online gambling operators are supposed to obey is that they have to obtain a license under a ".be" domain. The casino servers must be located in Belgium as well. A fine of up to €100,000 is imposed on every operator that does not hold a license issued by the BGC.
The Belgian gambling law is among the few associated with transparency and compliance with the requirements of the European Commission.
As far as sports betting activities are concerned, they are absolutely legal. The government allows bookmakers to operate in Belgium, but it makes a lot of efforts to regulate these activities.
Belgium-based punters bet predominantly on football, but they have a great variety of options to choose from. In point of fact, sports betting has been popular for decades and bettors were not prosecuted for placing wagers on sports events. Belgian government even gave the green light to the establishment of land-based betting shops. Nowadays, one of the most popular betting companies worldwide – Ladbrokes, runs more than 300 shops across Belgium.
If you are based in Belgium but for one reason or another you are reluctant to bet at Belgian sportsbooks, you are enabled to place a wager with an international bookie. However, it is important to know that you might experience difficulties in depositing and withdrawing your funds. In addition, the Belgian government regularly updates the blacklist of prohibited bookies. However, all too often, these bookies offer better odds and a greater market coverage.
Individual players who bet on international bookies are not prosecuted but they are in danger of having their accounts closed.The new gambling legislation that came into force at the beginning of 2011 brought about even more stagnant measures for preventing dishonest gambling practices. However, Belgium adopted the so-called closed licensing system.
The Gambling Commission has the right to issue no more than 9 online casino licenses, 180 licenses for gaming arcades and 34 for wagers.
Basically, the new legislation means that international bookmakers that do not have a land-based venue in Belgium are prohibited from operating in the country. Sanctions are imposed on operators and individuals who promote unregulated gambling-related services. Some of the Belgian rules were challenged in court but they are still valid today.
Restrictions
As mentioned above, Belgian gaming laws are really strict and operators have to put up with a number of restrictions otherwise they might face a solid fine. First of all, Belgian officials try to restrict the access to unregulated sites.
Operators that do not hold a Belgian license are prosecuted as illegal. The advertising of illegal sports betting and casino markets is also prohibited.
Popular Sports to Bet on
Belgium is a country where betting on the outcome of a sports event is a popular form of recreation. Apart from football, Belgians are also keen on conventional and harness racing. As for the football events, Belgians take pride in having several football stars playing for major leagues throughout the world. The growing popularity of football during the 19th century led to the foundation of several football clubs. It is a curious fact that Belgians love wagering on the underdog team.
Along with football, Belgians seem really interested in cycling. Actually, it is the second most popular sport in the country. A great percentage of Belgians practice cycling or attend cycling events. One of the most popular tours is Tour of Flanders.
Surprising or not, tennis is the third most popular sport in Belgium. Justine Henin-Hardenne and Kim Clijsters, prominent Belgian tennis players, have once been ranked number one in the world. Athletics is incredibly popular in Belgium as well and there are two marathons taking place in the country – the Brussels Marathon and the Antwerp Marathon. Basketball can also be defined as a widely popular sports among Belgians. The same applies to field hockey. The latter is definitely not as popular as football, but it seems Belgian players are among the most skilful in Europe.
Horse racing is yet another popular sport to wager on. There are competitions held almost every weekend. The most popular venue is the Royal Riding Club in Uccle.
Golf has been popular in Belgium for more than a century. The Royal Golf Course of Belgium, found by King Leopold II in 1906, is the oldest golf venue in the country.
Popular Bookies
Belgium is famous for the strict rules and regulations imposed on operators, willing to enter the Belgian gambling market. As a result, the sites of many international operators are blocked. If a bettor succeeds in placing a wager with an unregulated operator, they might not be able to withdraw their winnings or their accounts can be closed.
In order to get a license from the Belgian gambling authorities, each applicant goes through a thorough checking procedure. In order to place a legitimate bet, Belgium-based punters have to access the .be domain. Here is a list of the most reliable bookmakers, legally allowed to operate in Belgium.
Ladbrokes
Ladbrokes is a leading UK bookmaker, known for its reliability and transparency. It attracts players mainly because of the special bets it provides and the high limits it ensures. Today, Ladbrokes is available not only in UK but also in Spain, Belgium, Ireland, and operates a great number of shops. The number of active accounts is constantly growing and the site is translated into a couple of languages. There is a courteous customer support at punters' disposal round the clock.
Ladbrokes never compromises with the security of customers' personal and banking details. Punters are also enabled to use a vast array of payment methods that may vary from country to country. Belgians can deposit and withdraw funds via Skrill, Neteller, PayPal, Ukash, etc.
Speaking of the betting coverage, odds quality and live streaming options, Ladbrokes provides its customers with exceptional quality and a number of convenient features. There are three odds formats – decimal, American and UK. Bets can be placed via phone, online or by visiting a land-based shop.
The odds in major football leagues are beyond impressive although the latter is not applicable to the lower leagues. On the downside, Ladbrokes does not offer football live streaming but it offers live streams for Virtuals, Racing UK, Live Greyhounds, etc. You can also place your wager while on the go as Ladbrokes' website is compatible with all OS.
RedBet
Redbet has been in the sports betting business for more than a decade and during that time, it managed to expand the number of markets it offers. Today, it offers exceptional wagering opportunities on a great variety of sports. The bookmaker is focused predominantly on covering the football markets but you will be enabled to choose between a wide array of markets that are to be found at the left side of the webpage.
Although football is the sport that attracts bettors most, users are also keen on rugby, tennis, cricket, volleyball, golf, basketball, etc. Individual sports such as boxing or darts are also available. If you are into less popular sports, RedBet also accepts bandy and floorball bets.
In-play options provide you with the chance to bet on various events that are going on at the moment.
UniBet
Unibet is a trustworthy bookmaker, which has been gaining more and more popularity in the recent years. Now, UniBet has more than 6 million customers throughout Europe and strives to provide them with a decent number of functionalities. Punters have access to different statistics and betting tools.
As for the odds, they are defined as average on major leagues. The odds are usually lower for less known sports events. Sometimes, UniBet offers the best odds on football and tennis events you can possibly find on the web.
The bookmaker also provides a range of betting types one can choose from although some bettors call for even a greater variety. Payouts are fast and secure and Belgian punters are enabled to use several convenient payment processors for depositing and withdrawing their funds. Mobile betting, in-play and live streaming options are also available. Actually, UniBet is considered a leader as far as live betting functionalities are concerned.
(Visited 1,638 times, 1 visits today)