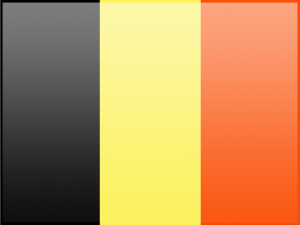 When it comes to gambling legislation, Belgium is a vivid example of strict rules and severe financial penalties for everyone who disobeys the law.
To a certain extent, the strict regulations are somehow excessive, given the fact that Belgium is the country known for pushing a vision for the European Union as a community where the freedom of trade and labor is something normal.
Yet, it seems the proposed freedom is not applicable to online and offline gambling activities, and bookies must adhere to strict conditions if they wish to operate within Belgium. However, this way bookies that manage to acquire a license to operate the country are certain to be credible establishments, which is a notable upside to the situation.

Find the best Belgian bookmakers here
Historical Overview
What makes the Belgium legislative matters even more confusing is the fact that the neighboring countries have already implemented the required gambling laws. Although Belgium is expected to follow the main EU principles of freedom of trade and competitiveness, the government does little towards liberalization of the gambling market. In point of fact, while the other European countries aim at gradually unleashing the full potential of their respective gambling market, the sports betting and casino markets, Belgium does the opposite. Belgian residents are left with few opportunities to place their bets. Restrictions on citizens and bookmakers have also been imposed.
Having said that, Belgians have long been interested in gambling. The National Lottery was founded in the 15th century. The growing demand for sports betting and casino options has led to the increased popularity of horse racing and casino games. Back in 2002, online gambling was legalized and residents had the chance to freely enjoy their favorite games in an online format for a few years. However, the Gambling Act of 2009 was the greatest step towards online gambling liberalization until further amendments were made in 2011. These amendments officially legalized and regulated the gambling industry in the country.
Regulatory Body
As previously established, Belgium's regulatory measures when it comes to games of chance, as well as sports betting, are very strict. The gaming board in charge of regulating the country's gambling market is the Belgian Gaming Commission. It was established in May 1999, along with the adoption of the Gaming Act which to this day dictates all legal matters pertaining to gambling in Belgium.
In its role as a regulatory body, the Belgian Gaming Commission has several duties, the first and arguably most crucial of which is to issue licenses to bookmakers seeking to enter the Belgian gambling market, provided that they meet the necessary requirements of course.
In addition, it is also responsible for monitoring whether or not license holders comply with the Gaming Act and adhere to Belgian legislation.
The commission must act appropriately should bookmakers fail to comply with the terms of their licenses. The gaming board can issue warnings, and when necessary, it also has the authority to suspend the licenses of a gambling website. Furthermore, severe transgressions can lead to the revocation of a license.
The Gaming Commission also acts as an advisory to the Government and Parliament regarding any and all gambling matters, including subjects that concern the safety of the players.
Relevant Legislative Framework
Currently, all forms of gambling are legal on the territory of the country, although these are heavily regulated. The Gambling Act of 2011 legalized gambling activities in Belgium, and online gambling, in particular, was finally addressed. The Belgian Gaming Commission was appointed to oversee all forms of gambling that take place on the territory of the country.
Licenses
The BGC is responsible for issuing licenses to operators willing to enter the online gambling market. In order to acquire online gambling licenses, one of the requirements applicants have to meet is to have their land-based gambling license or work in collaboration with a firm that has such.
There are three license types operators can apply for – a license for online casinos, for gaming arcades, and for wagers, respectively.
Regulations
Since it is mandatory for every online operator to work together with a land-based firm, the latter is also required to have one of the aforementioned licenses. Later, the 2011 Gambling Act was amended and new clauses were added to it. Two Royal decrees, issued by the government, made the gambling operators adhere to an even more complicated set of rules.
According to the first Royal decree, every operator, willing to obtain a license, is supposed to propose a plan containing essential information regarding the casino. The plan should include information about the website name and structure as well as the place from where the site will be administered. The second decree requires the applicant to reveal information regarding customers' security as well as the security of the available payment processors. Applicants are also obliged to propose solutions for dealing with gambling addiction issues.
In addition, the operator must consent to a permanent connection to be established between the Belgian Gaming Commission and the online casino. Another rule online gambling operators are supposed to obey is that they have to obtain a license under a ".be" domain. The casino servers must be located in Belgium as well. Failure to comply with these requirements can result in the offending bookmaker being fined.
Sports Betting
The Belgian gambling law is among the few associated with transparency and compliance with the requirements of the European Commission. As far as sports betting activities are concerned, they are absolutely legal. The government allows bookmakers to operate in Belgium, but it makes a lot of efforts to regulate these activities.
Belgium-based punters bet predominantly on football, but they have a great variety of options to choose from. In point of fact, sports betting has been popular for decades, and bettors were not prosecuted for placing wagers on sports events. The Belgian government even gave the green light to the establishment of land-based betting shops. Nowadays, one of the most popular betting companies worldwide – Ladbrokes, runs more than 300 shops across Belgium.
The Consequences of Wagering at Unlicensed Foreign Bookies
If you are based in Belgium but for one reason or another you are reluctant to bet at Belgian sportsbooks, you are enabled to place a wager with an international bookie. However, it is important to know that you might experience difficulties in depositing and withdrawing your funds. In addition, the Belgian government regularly updates the blacklist of prohibited bookies. However, all too often, these bookies offer better odds and greater market coverage.
Individual players who bet on international bookies are not prosecuted but they are in danger of having their accounts closed. The new gambling legislation that came into force at the beginning of 2011 brought about even more stagnant measures for preventing dishonest gambling practices. However, Belgium adopted the so-called closed licensing system.
The Gaming Commission has the right to issue no more than 9 online casino licenses, 180 licenses for gaming arcades, and 34 for sports betting.
Basically, the new legislation means that international bookmakers that do not have a land-based venue in Belgium are prohibited from operating in the country. Sanctions are imposed on operators and individuals who promote unregulated gambling-related services. Some of the Belgian rules were challenged in court but they are still valid today.
Restrictions
As mentioned above, Belgian gaming laws are really strict and operators have to put up with a number of restrictions, otherwise, they might face a solid fine. First of all, Belgian officials try to restrict access to unregulated sites, and operators that do not hold a Belgian license are prosecuted as illegal if they accept Belgian players. The advertising of illegal sports betting and casino markets is also prohibited.
As for establishments that do wish to obtain a license, there are many requirements that need to be met. First and foremost, an online bookmaker must also operate a land-based venue within Belgium. The website's servers must also be permanently located within the country.
This understandably makes it difficult for foreign bookies to enter the Belgian gambling market. In addition, this also means that an online bookmaker must have acquired multiple licenses in order to run a sportsbook within the country, as opposed to just one. The licenses in question are the F1 license, which permits a bookmaker to operate a brick-and-mortar sports betting venue, and the F1+ license, which allows the bookie in question to offer online bets to its customers.
It is also important to point out that bookmakers who have an F1 license must acquire yet another license if they wish to offer horse racing bets in particular. Additionally, licenses are valid for 15 years and can be renewed.
Although the legal age for partaking in gambling at online casinos and wagering on arcade games is 21 in Belgium, the restriction for sports betting is not as strict and is more in line with the legislation of other countries that regulate their gambling industry. In order to place sports bets online, a Belgian individual must be at least 18 years old.
Additionally, as of June 2019, Belgian bettors cannot manage their funds with a credit card when they partake in online sports betting.
Last but not least, we will reiterate that Belgian punters who wager at unlicensed bookmakers are not prosecuted, but the practice is nonetheless ill-advised. This is mainly due to the fact that managing one's funds will be difficult thanks to the BGC's blacklist, and bettors' accounts run the risk of being suspended.
Popular Odds Formats
All in all, any bettor about to embark on their sports betting journey should familiarize themselves with the more often seen odds formats. This is the main way in which a punter can be certain that they can make an informed decision about which bets are worth placing, and which ones are to be avoided.
Decimal Odds
The tried and true decimal odds format is hailed as the easiest to understand of them all. Europeans will typically choose this format, which is why Belgium-friendly bookies always have decimal odds as an option.
Indeed, deciding whether placing a bet is a good idea is pretty much a piece of cake.
Here, we can see an example listing from a sportsbook:
Real Madrid: 2.37
Inter Milan: 2.87
Let us say you wish to wager €100 on Inter Milan. Calculating the payout is a matter of multiplying your wager by the odds:
€100 x 2.87 = 287 (€100 stake + €187 profit)
As evident, this is not rocket science and once you get used to the decimal odds, it will not take much time for you to make a decision on whether or not to place a bet.
Fractional Odds
Although it is not quite as popular as decimal odds, the fractional odds format does have its fair share of fans. Not just in Britain, in fact, but in Europe and other countries as well.
Making an informed decision is also a breeze if you are used to this odds format. It basically shows how much you can win per €1, and the denominator (the amount you bet) is represented at the bottom half of the fraction. If this number is higher than the amount you can win, then the team or person in question is a favorite.
Let us once again take a look at the previous listing, but now it is rocking fractional odds:
Real Madrid: 11/8
Inter Milan: 15/8
If you wish to find the profit you could net if you wager on €100, multiply the stake by the fraction. Then, if you wish to see the total payout, add your stake back:
€100 x 15/8 = €187 profit
€100 + €187 = €287 payout
American Odds
American odds are, as one would expect, an odds format that is utilized primarily in the USA, and it is also where it comes from. American odds are unique because they show you how much you can win by betting €100 on the underdog, or how much you need to wager to win €100 if you wish to support the favorite. The former is represented with a plus before the number, while the latter is represented by a minus. This time we will take a look at a different listing:
Arsenal: -167
South Hampton +450
In this example, if you wish to win €167 by wagering on Arsenal, you will need to wager €100. On the other hand, placing a €100 bet on Southampton will net a potential €450 win if they do not lose.
Popular Sports to Bet On
Belgium is a nation filled with individuals who both love practicing sports, and are quite fond of sports betting. This is part of what makes Belgium such a tempting destination for online bookies despite all the difficulties surrounding the country's strict gambling laws.
Soccer
No matter your destination when visiting Europe, you are guaranteed to end up in a country that adores football. This, naturally, includes Belgium. In true European fashion, Belgium has a rich history when it comes to the sport and its national team is even known for its physical style. Soccer fans who love to wager on matches are numerous in the country, and they will typically bet on markets such as both teams to score, handicap bets, goalscorer bets, under/under, and more. Additionally, many leagues enjoy extensive coverage at bookies that cater to Belgian punters. These include, but are not limited to, the UEFA Champions League, the World Cup, the National Women's Soccer League, and the UEFA Europa League.
Golf
Apart from being quite a relaxing activity for many Belgian bettors, golf is also a very tempting part of Belgium-friendly bookies. An array of leagues will be covered typically, such as the PGA Tour, the US Masters, The Players Championship, the Hero World Challenge, the Golf Premier League, the Challenge Tour, etc. As for markets, Belgian punters need not worry since versus the field bets, win bets, head-to-head wagers, and futures are among the many choices gambling enthusiasts can go for.
Basketball
Belgium's relationship with basketball goes way back, and the country's current basketball governing organization has been in operation for nearly a century. As you might expect, this has led to generations of basketball fans who love both the sport and to wager on the outcome of basketball matches. Sportsbooks aiming to impress Belgian bettors keep this into consideration and make sure to cover events pertaining to leagues the likes of the NBA, FIBA, VTB United League, Lega Basket Serie A, and the EuroLeague among others. As for markets, there is plenty to choose from. Halftime bets, futures, 1st half, spreads, totals, and futures are just some of the viable options. Additionally, in-play wagering is also a common option.
Volleyball
Volleyball is yet another sport that is -well-liked among Belgian individuals, especially when it comes to sports betting. This is why you will typically be hard-pressed to not find volleyball listings at a Belgium-friendly bookie. Bettors will typically be able to take advantage of handicap bets, correct score, and set betting along with other markets. When it comes to leagues, Belgian punters will often come across the FIVB Volleyball World League, the Russian Volleyball Super League, SuperLega, the European Volleyball Confederation, and Volleyball England to name a few.
Popular Sports to Bet On Summary
Sport
Pre-match/In-play
Leagues
Soccer
yes/yes
UEFA Champions League, World Cup, National Women's Soccer League, UEFA Europa League
Golf
yes/yes
PGA Tour, US Masters, The Players Championship, Hero World Challenge, Golf Premier League, Challenge Tour
Basketball
yes/yes
NBA, FIBA, VTB United League, Lega Basket Serie A, EuroLeague
Volleyball
yes/yes
FIVB Volleyball World League, Russian Volleyball Super League, SuperLega, European Volleyball Confederation, Volleyball England
Popular Banking Methods
Online banking is something most gambling enthusiasts are used to nowadays, and it is pretty much expected of a bookie to provide sufficient payment solutions to its users. Players residing in Belgium are in luck, seeing as most online bookies licensed to operate within the country utilize a variety of useful banking methods, and bettors are more often than not guaranteed to find a solution they can use.
E-wallets
E-wallets are an especially attractive option for punters who value their privacy. These solutions keep your banking information anonymous when you utilize them, and their ease of use must also not be understated. When it comes to options, eZeewallet is a popular e-wallet service in Belgium. PayPal, Skrill, and Neteller are also well-liked, and Apple Pay is an option for iOS users in particular.
Debit Cards
While many gambling enthusiasts are willing to try newer banking methods, others prefer sticking to what is familiar to them. Managing one's finances online via debit cards is quite a long-running practice, and individuals used to this method find it fast and convenient enough to stick to. Furthermore, this is one of the banking solutions that can be utilized for both withdrawals and deposits.
Prepaid Vouchers
Prepaid vouchers are yet another popular payment solution. This banking method offers easy deposits to players who value a streamlined and convenient experience, and they are also quite useful for privacy-conscious individuals.
Cryptocurrencies
Cryptocurrency banking is taking the world by storm, and Belgian individuals are not behind when it comes to this trend. Bookmakers have rightfully taken note that bettors in Belgium are becoming increasingly fond of utilizing cryptocurrency-related payment solutions, which is why some bookies offering their services in the country accept Bitcoin, Litecoin, and others.
Bank Transfer
Most sports betting websites are certain to include bank transfers as an option in their cashier section. Gambling enthusiasts can thus always count on bank transfers should they not find any of the other solutions offered by a sportsbook appealing.
Popular Banking Methods Summary
Payment Method
Fees
Deposit Limits
Deposit Times
Withdrawal Limits
Pending withdrawal time
Withdrawal Times
Visa
Free
€10-€2,000
Instant
€10-€2,000
1-3 days
1-3 days
Mastercard
Free
€10-€2,000
Instant
€10-€2,000
1-3 days
1-3 days
Klarna
Free
€10-€5,000
Instant
N/A
N/A
N/A
Neosurf
Free
€10-€5,000
Instant
N/A
N/A
N/A
eZeewallet
Free
€10-€5,000
Instant
€10-€5,000
Instant
Instant
Mifinity
Free
€10-€5,000
Instant
€10-€5,000
Instant
Instant
Bitcoin
Free
€10-€5,000
Instant
€10-€5,000
Instant
Instant
Litecoin
Free
€10-€5,000
Instant
€10-€5,000
Instant
Instant
Ethereum
Free
€10-€5,000
Instant
€10-€5,000
Instant
Instant
Ripple
Free
€10-€5,000
Instant
€10-€5,000
Instant
Instant
Mobile Betting
Just as the internet took the world by storm in the late 20th century, smartphones and portable internet devices have basically become a part of our routines nowadays. Furthermore, sports betting on smartphones has been gaining popularity at a rapid pace. It is easy to see now that this course of events was inevitable, which is why bookmakers quickly caught on and began providing a variety of top-quality mobile solutions to their customers.
Firstly, we cannot neglect to mention dedicated smartphone applications. They are typically made for Android and/or iOS devices, and are the go-to solution for many gambling enthusiasts. Best of all, bettors do not sacrifice anything by using these applications as opposed to the desktop version of the bookmakers they like. Features such as sportsbooks, customer service, in-play betting, and banking are just as effortless to take advantage of on mobile devices as they are on computers, and mobile bettors will also enjoy the exact same bonuses. Occasionally, bettors will even have the opportunity to receive additional mobile-specific promotions.
The situation is pretty much the same with the mobile versions of bookmakers' websites. They are again packed to the brim with features, and they do not fall short of what a sportsbook has to offer on a computer.
Typically, the choice between the mobile website and the app will be a matter of preference for gambling aficionados. Some love the convenience of applications, while others enjoy the fact that they do not need to download an additional app on their device and can instead just access their bookie of choice on their browser.
Key Aspects of a Worthy Betting Site
Being on the lookout for a new bookmaker can be a frustrating experience in certain countries since it can be very risky if you are not vigilant enough. This is where the Belgian Gaming Commission's rigorous standards actually benefit the country's gambling enthusiasts. Although bettors who reside in Belgium do not have the largest selection of choices when it comes to bookmakers, they can at least be certain that all the bookies that are legally available to them have met the expectations of a gaming board as reputable as the Gaming Commission. Choosing one's bookie then becomes a matter of preference more than anything, but it still means that keeping certain things in mind is advised.
The Sports and Markets
First and foremost, it is quite important to check out the sportsbook of a betting website before registering. Few things are worse than getting in the mood to wager and have fun, only to notice that your favorite sport is not present at a bookie's listings. Finding the sport but having almost no choice in terms of markets is also an unpleasant experience, so all in all it is good to stick to bookies with well-stocked catalogs. Pay special attention to the presence (or lack thereof) of live betting and live streams. In-play is one of the most exciting forms of wagering, so you do not want to be deprived of the opportunity to wager on live events.
Mobile Compatibility
Nowadays, the lack of proper mobile solutions is something that can easily deter someone from making an account at a bookmaker. It is not difficult to see why. Wagering at mobile sportsbooks is at an all-time high, and more and more bettors turn to mobile sports betting either due to a change of preference or due to necessity. A reputable bookmaker must thus offer a variety of ways for bettors to gain access to the website on mobile, and all PC features must be present and just as good on a smartphone.
Banking Solutions
Online banking is an integral part of the lives of modern individuals, and the same can be said for gambling enthusiasts. Bookies who value their customers and who strive to have an excellent reputation are thus expected to offer a variety of deposit and withdrawal methods to their customers. Debit cards, e-wallets, pre-paid vouchers, and bank transfers are an absolute must as far as banking methods go. If a bookie wishes to go the extra mile and accommodate even more punters, they can also integrate cryptocurrency services into their cashiers.
Licenses
As mentioned earlier, bettors in Belgium can technically wager at bookmakers that have not acquired a license by the country's gaming board without facing legal consequences for doing so. We still believe it is better to stick to reputable establishments, however, since wagering at unlicensed establishments can lead to a variety of issues. Thus, make sure to check whether or not a bookie you are eyeing is licensed by the Belgian Gaming Commission. If you are absolutely adamant about betting at a website not approved by the BGC, licenses by the Malta Gaming Authority are highly regarded in the international wagering sphere.
Popular Bookies
Although there are not all that many bookies which operate within Belgium, this is a case where quality is definitely more important than quantity. Belgium-friendly bookies need to please the Belgian Gaming Commission, after all, and the BGC is a regulatory body known for its strict policies and high standards. We have compiled a list of the best bookies available to Belgian bettors.
Bwin
With its twenty-plus years of experience in the sports betting sphere, Bwin is one of the largest and most respected bookies a bettor can find.
Bwin's sportsbook is an absolute gem when it comes to the variety of sports that are available. With over 90 sports to choose from, pretty much all bettors are guaranteed to find something that catches their fancy when they wish to wager at this bookie. Furthermore, said betting experience is further enhanced by the absolute array of markets available on events. Handicap bets, over/under, outrights, totals, draw no bet, and both teams to score are an example of what you can come across when you partake in sports betting at Bwin.
The layout is a bit cluttered at first glance, but thankfully it still functions perfectly fine. All of the necessary information regarding the odds is available, and it is easy to keep track of your wagers thanks to the convenient bet slip.
Additionally, you can be certain that your wagering experience will be pretty much just as great even if you wager on a smartphone. Deposits and withdrawals are as easy to make on mobile devices as well, as is contacting support and taking advantage of bonuses.
Gambling enthusiasts who use iPhones or iPads can go to the App Store and download the application. The installation process on Android devices is very similar, except bettors will need to go to the Google Play Store instead. In addition, using the mobile website is also an option for those who would rather use Bwin directly on their browser.
Pros

Unmatched selection of sports
Good bonuses
Excellent mobile compatibility
In-play
Live streams
Cons

Cluttered interface
No live chat
Customer support via telephone is not available 24/7
Unibet
Founded by Anders Ström a few years before the start of the twenty-first century, Unibet is a sportsbook that has had enough time to establish itself as a trustworthy bookmaker, which has been gaining more and more popularity in recent years. Now, UniBet has more than 6 million customers throughout Europe and strives to provide them with a decent number of functionalities. Punters have access to different statistics and betting tools.
As for the odds, they are defined as average when it comes to the leagues. The odds are usually lower for less-known sports events. Sometimes, UniBet offers the best odds on football and tennis events you can possibly find on the web.
The bookmaker also provides a range of betting types one can choose from although some bettors call for even a greater variety. Payouts are fast and secure and Belgian punters are enabled to use several convenient payment processors for depositing and withdrawing their funds. Mobile betting, in-play, and live streaming options are also available. Actually, UniBet is considered a leader as far as live betting functionalities are concerned.
Nonetheless, if you ever run into any issues, you need not worry. Unibet's customer service is available through both live chat and email.
Pros

Cashout
Live betting
Varied sportsbook
Competitive odds
Informative help section
Cons

Cumbersome sign-up process
Some bonuses are limited to certain countries
Customer support is not available 24/7 unless it is in English
Betway
Betway is an excellent website for sports betting, and it is quite generous to gambling enthusiasts who pick this bookie for their day-to-day wagering needs.
New bettors can take advantage of the website's generous welcome offer, while regular customers will have a range of ongoing promotional bonuses to use. Regardless, you can be certain that you will be well taken care of if you decide to make Betway your bookie of choice.
The previously mentioned promotional offers are not only for PC users. In fact, all of them are available to mobile bettors as well, and this trend of top-notch compatibility is evident in pretty much every aspect of the website. You will find it just as easy to manage your finances on a smartphone as well, and you will be able to do so regardless of which mobile solution you go for. You can opt for the mobile website, and downloading the application from the Google Play store or the App Store is an option for those who utilize Android and iOS devices.
The sportsbook is another aspect of Betway that is uniform regardless of your betting platform. Betway's library of sports is quite famous for its variety, and sports such as soccer, tennis, volleyball, and cricket are but a few of what you can find within Betway's menus. Furthermore, the markets on offer are also numerous. You can even partake in live betting if you wish to do so, and you can be certain that you will have an absolutely thrilling time.
Pros

Live betting is supported
Cashout
Good number of payment solutions
Supports the three most popular odds formats
Loyalty program
Cons

Some bonus terms are difficult to meet
Certain users report slow withdrawals
Ladbrokes
Ladbrokes is a leading UK bookmaker, known for its reliability and transparency. It attracts players mainly because of the special bets it provides and the high limits it ensures. Today, Ladbrokes is available not only in the UK but also in Spain, Belgium, Ireland, and operates a great number of shops. The number of active accounts is constantly growing and the site is translated into a couple of languages. There is courteous customer support at punters' disposal round the clock.
Ladbrokes never compromises with the security of customers' personal and banking details. Punters are also enabled to use a vast array of payment methods that may vary from country to country. Belgians can deposit and withdraw funds via Skrill, Neteller, PayPal, Ukash, etc.
Speaking of the betting coverage, odds quality, and live streaming options, Ladbrokes provides its customers with exceptional quality and a number of convenient features. There are three odds formats – decimal, American and factional. Bets can be placed via phone, online, or by visiting a land-based shop.
The odds in major football leagues are beyond impressive although the latter is not applicable to the lower leagues. In addition, the website offers live streams for virtuals, racing UK, live greyhounds, etc. You can also place your wager while on the go as Ladbrokes' website is compatible with all OS.
Pros

Available in French, Dutch, and English
Pleasant interface
Live chat
Useful bet slip
Compatible with smartphones
Cons

Troublesome sign-up process
No 24/7 customer support
Betfirst
Betfirst is quite well known in Belgian betting circles, and it is considered a reputable bookie that treats its customers well and boasts an impressive number of sports in its catalog.
Bettors will be able to wager on events pertaining to the Premier League, the Europa League, Bundesliga, Wimbledon, the NBA, the handball European Championships, Volleyball World Cup Championships, etc. Additionally, you will find not just traditional sports options such as soccer and ice hockey, but exotic markets like wagering on politics are also an option.
Regardless, you can always be certain that your favorite sport will be treated well at Betfirst. Match winner, over/under, handicaps, match result, head-to-head and map winner are examples of the markets available at the sports betting website.
If you ever run into any issues while wagering or in general, you can be certain that Betfirst has your back. You could contact them via email, and live chat is thankfully available as well, so all in all you have a sufficient number of choices when it comes to seeking assistance. For those who prefer old-school correspondence, contacting Bet First by post is also an option. Either way, you can be certain that Betfirst's staff will make sure that your issues will be resolved without hassle.
Pros

Good number of payment methods
Cashout
Available in French, Dutch, English, and Turkish
Supports decimal, fractional and American odds
Excellent bonuses
Cons

Support is not available around the clock
Cluttered design
Cyber.bet
Cyber.bet is a newer bookie that has a lot to offer to its customers. Although it was founded in 2018, it has steadily become the bookie of choice for many punters and it continues to gain more and more popularity.
Cyber.bet's sports betting software has pretty much everything a bettor would ever need. You can choose between decimal, American, and a number of Asian odds formats, and since the switch is seamless, the choice is simply a matter of preference. Additionally, you can also take advantage of Cyber.bet's cash out feature when you wish to do so. The sportsbook itself is sufficient when it comes to the sports it houses, and rugby, soccer, and mixed martial arts are an example of the sports you can find.
We are also glad to point out that Cybetbet's cashier section is very useful, seeing as gambling aficionados have access to an impressive number of payment solutions. Visa and Mastercard are what you can use if you are fond of debit cards, and services such as PayPal and Skrill are some of your options if you opt for using e-wallets. Those who prefer cryptocurrency solutions are also in luck, seeing as Cyberbet supports Bitcoin, Litecoin, Ethereum.
Pros

Supports cryptocurrency solutions
24/7 support
Helpful FAQ section
Good eSports coverage
In-play
Cons

No iOS application
The bonuses could be more numerous
Bingoal
Having launched in 2008, Bingoal is a sportsbook that has been part of Belgium's wagering sphere for quite a while now. Naturally, it boasts a license by the Gaming Commission, and it caters exclusively to bettors residing in Belgium.
Wagering at Bingoal is quite entertaining overall, but it is still good to know that you have someone to turn to should something bad happen. Thankfully, contacting customer support is a hassle-free endeavor. Bingoal provides its bettors with the option of getting in touch with its team via live chat, or email. Giving them a call is also an option.
When it comes to mobile solutions, Bingoal checks almost all boxes that indicate that a bookie cares for its mobile bettors. First and foremost, users who use Android devices have a dedicated application available on the google play store. It is easy to install, and once done, you can enjoy everything Bingoal has to offer.
Although Bingoal is, unfortunately, not available on the iOS App Store, iPhone users are not without options. They can instead opt for using Bingoal's mobile website, which works great on Safari and pretty much any other browser. Android users can do so too if they would prefer to not download the application.
Pros

Good odds
Live chat support
Useful bet slip
Live streams
Variety of markets
Cons

No cryptocurrency
No dedicated application for iOS devices
Magic Betting
Licensed by the Belgian Gaming Commission, Magic Betting is a good-looking bookie that delivers not only in terms of appearance but also functions quite well. In fact, the sportsbook is very well-stocked, and most punters will find something that catches their fancy within Magic Betting's library in no time if they decide to try wagering at the website.
Speaking of said catalog, basketball, cricket, handball, soccer, tennis, and rugby are among the available sports. In addition, bettors will have access to markets like both teams to score, over/under, totals, and handicap bets to name a few.
The bookmaker has made sure that all of your data will be secure. Magic Betting utilizes Secure Socket Layer encryption that protects your data from any potential malicious threat.
Furthermore, Magic Betting is conscious of the needs of the vulnerable individuals that happen upon the website. Magic Betting features extensive information regarding problem gambling, specifically how to prevent and treat it when necessary. It directs to various websites for individuals that might need to seek further help regarding such matters. In addition, it provides features such as self-limitation and self-exclusion that allow punters control over how much money they can set aside for wagering, or stop themselves from wagering at Magic Betting all together.
Pros

Clean Interface
Generous welcome bonus
Registration is fast
In-play
Sufficient payment solutions
Cons

No live chat
iPhone users cannot download an application
Golden Palace
Golden Palace is a bookie that radiates quality and class no matter where you look. From its luxurious-sounding name to the elegant visual language and well-stocked sportsbook, you can be certain that betting at this bookmaker is a top-notch experience. Many bettors are, unsurprisingly, tempted into joining Golden Palace and thus gain access to the website's great features.
As previously mentioned, Golden Palace boasts a great library of sports. Events pertaining to major leagues the likes of the NFL, the Australian Super Smash, the Euroleague, the BLAST Premier: World Final, Formula 1, and the English PremierShip are included within Golden Palace's listings, and this list is far from exhaustive. Furthermore, the website's catalog provides bettors with various markets as well, and match-winner, draw no bet and totals are some of the options. Thrill-seekers will also be happy to know that live betting is also available.
There are several banking solutions available to bettors as far as managing one's finances is concerned. Debit cards are quite popular among Belgian punters who are fond of this bookie, as are Payconiq and PayPal. Furthermore, pre-paid vouchers like Paysafecard are also something you could opt for, especially if you are a fan of more privacy-oriented banking solutions.
Pros

Excellent visual appearance
Convenient betting software
Great coverage of sports events
Sufficient payment methods
Numerous promotions
Cons

Registration is frustrating for some punters
No referral bonuses
No live chat support
Zodiacbet
Zodiac bet is a bookie that never ceases to impress, regardless of what categories you fall into as a bettor in terms of your preferences. The bookmaker includes many markets punters can take advantage of.
Furthermore, Zodiacbet clearly aims to offer something special to eSports bettors. The website's eSports section is entirely separate from the rest of the sports Zodiacbet covers, and games like League of Legends, King of Glory, Rocket League, and Counter-Strike: Global Assault among others are some of the choices gambling enthusiasts are able to pick from. Naturally, the actual wagers are not neglected. Handicaps and to-win bets are among the choices for punters. Fans of traditional sports need not worry, however, seeing as the rest of Zodiacbet's selections are full of events related to soccer, volleyball, and more.
Mobile customers are also well taken care of. Unfortunately, there are no dedicated apps for either iOS or Android, but we are happy to report that the desktop website's mobile counterpart pretty much meets all expectations of what an on-the-go sportsbook should offer to its users. Namely, it shapes everything the PC website offers into an interface that works great and scales appropriately on mobile screens.
Some of these features include the support of a number of Asian odds types, as well as the formats which are more traditional in the West.
Pros

Impressive eSports coverage
Numerous odds formats
Great Customer Support
Helpful FAQ
Excellent selection of banking solutions
Cons

No dedicated apps
The bonuses could be better
(Visited 2,383 times, 1 visits today)